Local Emergency Electrician in Koreatown
Highly-Rated Electricians Serving Ventura County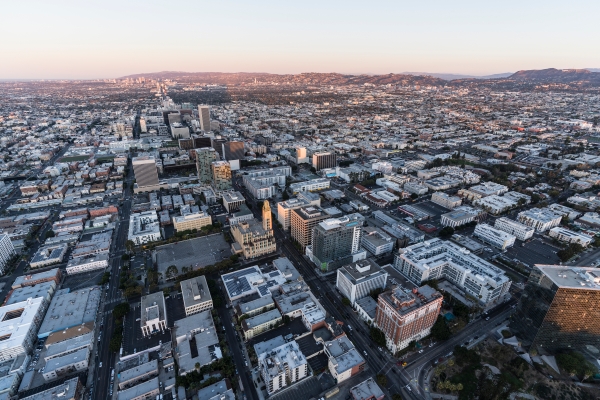 If you need an electrician, you can depend on Express Electrical Services. We dispatch licensed, trained, and qualified electricians directly to homes in Koreatown, central Los Angeles, and across Southern California. We are a highly rated electrical company that provides everything from upgrades to emergency repairs. Available 24/7, we can send a Koreatown electrician to your home within 60-90* minutes.
Call us if your lights flicker, your wiring is outdated, or even if you want an Electric Vehicle charging system.
Specializing In All Types of Electrical Services in Koreatown, CA
Express Electrical Services is available to serve the various needs of local homeowners. We can send a residential electrician to install an automation system that saves energy, lowers your bills, and is convenient. You can then enjoy the benefits of wireless connectivity, home security cameras, and smart locks that can be controlled remotely.
Our technicians can safely install electrical fixtures including outlets, fans, and HVAC components as well as all kinds of lighting. When you're looking to remodel, an electrician in Koreatown can provide the latest advanced lighting controls and LED lights. Outdated wiring can put your home and family at risk, but our Koreatown electricians can quickly update your appliance wiring, electrical panels, outlets, and switches.
Does your circuit breaker constantly trip? Are your wires and cords damaged? Do your lights flicker, buzzing sounds come from your electrical equipment, or are there burning odors? Any of these point to a major problem, which can lead to anything from an outage to a fire. Call us and we'll quickly fix the problem with our electrical repair services, so you have peace of mind. Even an electrical panel upgrade is no problem; our team can be there and fix the problem fast, at a price you can afford.
Contact us and a licensed electrician in Koreatown can inspect, repair, install and replace a range of components, including:
Electric Vehicle Chargers
EV Chargers have popped up all over Los Angeles but charging your electric car can be expensive. Avoid being overcharged by installing a unit right at home; there will always be a charging station available and you won't have to pay to juice up.
GFCI/GFI Outlets
Homeowners without these are at risk of electric shock especially if an appliance or tool comes in contact with water. A GFCI outlet relies on a balanced current and will cut off in 1/30th of a second if it detects a problem.
Electrical Knobs and Tubes
The knobs/tubes of old electrical systems are not up to current standards. Improve your safety and the value of your home by letting an electrician in Koreatown install new components and upgrade your electrical system.
Outlets and Switches
Outlets & switches are where you directly interface with an electrical system, and outdated or faulty parts can put you in harm's way. An Koreatown electrician can upgrade you to modern switches and three-prong outlets to increase your safety.
A Koreatown Electrician and Your Safety
Is your carbon monoxide or smoke detector on the fritz? Do you not have either one of these? Call Express Electrical Services right away and a residential electrician near Koretown will tend to your needs. Our electricians know where to install these detectors and how to test them. We can even hard-wire a smoke detector so you don't have to worry about faulty batteries.
A local electrician in Koreatown can also install security lighting. Bright and reliable lighting outside your home improves security and deters would-be intruders. We can even install digital timers and motion sensors to increase the system's reliability. Safety and security are our top priorities. If you don't have whole house surge protection, we can send a licensed electrician to take care of that so appliances, occupants, and your home are protected against dangerous electrical surges.
Interior Lighting Services
Whether you wish to upgrade your wall accents or have fixtures such as recessed lighting, ceiling fans, or chandeliers installed, we can send a lighting electrician in Koreatown directly to your home. A technician can install the most reliable, energy efficient LED lights or up-to-date timers and dimmers. We'll also update your kitchen and bathroom lighting to the latest design and safety standards.
Exterior Lighting Services in Koreatown
Updated exterior lighting can improve your façade and curb appeal and is a bonus if you have intricate landscaping. You can improve the look of your patio or yard. A specific design element can be highlighted. Or our Koreatown electricians can illuminate your pool or support your outdoor lighting requirements with transformers and motion sensors.
Express Electrical Services: The Go-To Electrician in Los Angeles
From affordable, reliable prices to prompt service (we can arrive in 60-90* minutes), Express Electrical Services has satisfied customers across Koreatown, Los Angeles County, and all of Southern California. We offer financing for your project and you can save even more with our specials and coupons. Whether it is an emergency, or you require an electrical panel upgrade, you can depend on a highly rated local electrician in Koreatown to address your needs. Contact us today to schedule electrical service.
CITIES WE SERVE
REQUEST SERVICE