Los Angeles Electricians Providing Reliable Electrical Services for over 25 Years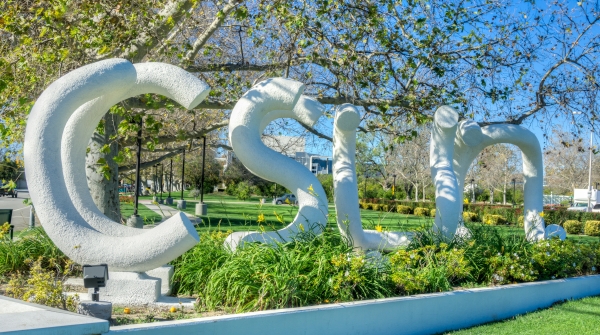 Those in search of quality, reliable and highly rated local electricians in Woodland Hills need look no further than Serving all of Los Angeles County, Express Electrical Services can address any electrical problem in Northridge homes. Homeowners have depended on us for many years. Our business is highly rated, as customer service is our number one priority. Have flickering lights, outages, or want the luxury of a personal EV charger station? We're the residential electrician to trust because of our:
Trained, qualified, and licensed electricians
24/7 availability for electrical emergencies
Service within 60-90* minutes of your call
Experience with a wide range of electrical issues
Expertise with installations, repairs, and upgrades
Residential Electrical Services in Northridge
An electrician in Northridge can provide a wide range of services. We can complete repairs and upgrades quickly but are also experts in electrical automation. A modernized automation system is convenient, allowing you control of lights, appliances, and more thanks to remote connectivity. Our local electricians in Northridge can even install security cameras and smart locks to make your home safe and secure.
You can also depend on us for:
Electrical Installation
Our Northridge electricians perform a range of electrical installations, including installing outlets, lighting, fans, and HVAC components so you can depend on them for many years.
Electrical Remodeling
A licensed electrician in Northridge can replace your outdated wiring with our electrical remodeling services. Remodeling your homes electrical system will help eliminate the risk of shorts, surges, and fires. We can even remodel your home to provide the latest LED lights and advanced controls.
Electrical Re-wiring
Our Northridge electricians can completely rewire your house if you see frayed or burnt wires, or your electrical wiring is decades old and doesn't comply with current standards.
Electrical Repairs
Call us right away if you experience flickering lights, unusual buzzing sounds, smoky odors, or an outage; our Northridge electrical contractors can repair or replace any part of your electrical system.
Electrical Panels
We're also experts in installing, upgrading & repairing electrical panels. An electrical panel upgrade enables the use of modern appliances and gadgets without worry. We'll send an emergency electrician if the situation is urgent.
EV Chargers
California standards have motivated many people in Northridge and Los Angeles to drive electric vehicles. However, local charging stations are costly. Avoid paying the price by installing an EV charger at home.
GFCI/GFI Outlets
Older outlets leave you unprotected against electrical shock. Call us and a Northridge electrical technician from Express Electrical Services will upgrade your outlets, so you'll be protected against shock, whether due to water or overloads.
Knob/Tube Upgrades
If you have an old home with electrical knobs and tubes, they may be poorly insulated and worn. These also don't handle the power needed by modern appliances. Don't worry. Our electricians in Northridge can replace these and upgrade your system, affordably and reliably.
Outlets/Switches
Faulty or outdated parts can put your electrical system, and family, at risk. Allow a Northridge electrician to take a look and advise you on whether to replace antiquated outlets and switches.
Express Electrical Services Is Committed to Home Safety
We are always concerned about the safety of Northridge residents. The home can be a dangerous place if proper guidelines aren't followed. Have local electrician in Northridge install and service important assets such as:
Carbon Monoxide Detectors
In the Los Angeles area, these must be placed near every bedroom. We will make sure the carbon monoxide detectors are connected to your smoke alarms, and that each unit is working properly.
Security Lighting
Dark areas outside your home can draw intruders, but floodlights can provide the protection you need. These security lights can include photocells, which save energy, and motion detectors that trigger them when needed.
Smoke Detectors
Required by law, smoke detectors can be lifesavers in the event of a fire. A licensed Northridge electrician will install and hard-wire them to your electrical system, so you don't have to worry about batteries. Our electrical contractors can also troubleshoot units to make sure they work.
Whole House Surge Protectors
Today's appliances draw a lot of power; on top of that, residents use many of them. A whole house surge protector constantly monitors your electrical system and protects your home, appliances, and family against powerful electrical surges
Interior/Exterior Lighting Service by a Professional Residential Electrician in Northridge
An electrician in Northridge can install, fix, or upgrade your interior & exterior lighting system. Whether you have or need recessed lights, LED lighting, or ceiling fans, chandeliers, or other fixtures, our team can help. A timer helps control when your lights go on and off, while a dimmer enables you to set the mood and conserve energy.
Express Electrical Services is experienced with exterior lighting as well. It only makes the outside of your home look more appealing, and also re-defines your landscaping, yard, or patio. An electrical technician can update your pool lighting or install motion sensors and transformers to complete your outside lighting system.
Express Electrical Services: A Highly Rated Contractor in Northridge
Customers rely on us for dependable service, reliable prices, and an emergency electrician who can be there in 60-90* minutes. Whether you have electrical problems, need new wiring or switches, or an electrical panel upgrade, Express Electrical Services can help.
We also offer financing to help you pay for installations, repairs, and upgrades. Check our website regularly for specials, as coupons can help you save more. Contact us to schedule service.
CITIES WE SERVE
REQUEST SERVICE