If you are looking for a Los Angeles electrician to perform any number of electrical services or an emergency electrician for same-day electrical repairs, the licensed electrical contractors at Express Electrical Services are here to help. Our certified electricians are available 24/7 and will respond to any call in 60-90 minutes. With 36 years of experience serving all of Southern California, we offer a quality guarantee on every electrical repair and installation that we complete, allowing you to rest assured that your project will be completed in a timely and professional manner.
As one of the most highly rated electrical services in Southern California, we are fully dedicated to your complete satisfaction. To help make paying for our electrical services easy and convenient, we also offer a fix it now and pay later program on approved credit. Whether you need a 24 hour emergency electrician to quickly fix an issue in your home, or a team of electrical contractors to complete a large project, you can count on the expert electricians at Express Electrical Services.
Wonderful Electricians
Found Express Electrical on line and spoke with wonderful staff. Jesse came to our home and listened intensively to our electrical concerns. He was so awesome in explaining the job and gave a thorough estimate. His personality was so heartwarming and work excellent! It's nice to know that you can really find a company that is proud of their work and staff. Second visit today by this wonderful electrician Jesse on 5/07/18! I needed additional work done and contacted this company to request Jesse again. He arrived on time, called me to discuss the work and estimate, and completed the job with confirmation via phone. I will definitely recommend this company to friends as well as Jesse!!!!!

Will Use Again!
Bernardino did an excellent job friendly and courteous too. Will use services again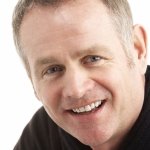 Presentable, Professional & Friendly
My power went out late Saturday and I called 24-hour emergency service and got Express Electrical. They immediately sent out a technician, his name was Ken. He arrived in time, he was presentable, professional, and friendly. He was able to find the problem right away and he went beyond his scope of duty in assisting me to get my power back on. Great customer service!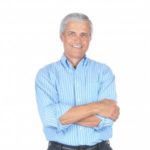 Hector Was Fantastic!
Hector was fantastic! He did an excellent job of walking me through what needed to be done for the mounting of two ceiling ceiling fans. When he came across some … interesting… wiring choices the previous owner made with a junction box, it didn't add anything to the overall job cost as we had a contract for a flat rate. I'm loving my new fans and really appreciate all of the hard work Hector (and Gustavo for ceiling patching) did!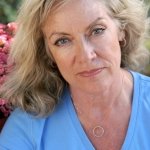 This is a professional compay
This is a professional company who likes helping people. The guys were on time, they listened to my issues and concerns and when I made an error, they helped me out knowing that it was my own mistake. I'm looking forward to doing business with them in the future as well.