EV Charger Electricians in Southern California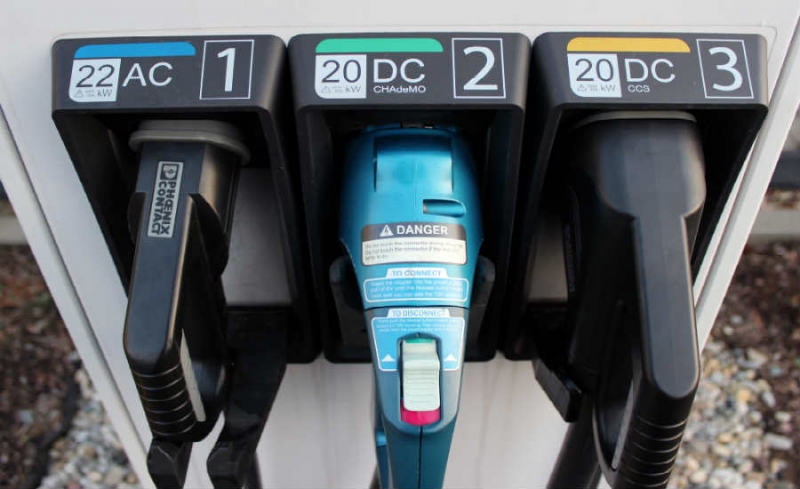 Today, electric vehicles (EVs) are all the rage in the automotive industry, offering unparalleled fuel economy, a quiet, comfortable ride, and, in some cases, even more power than their gas-burning counterparts.
If you buy an electric vehicle, though, you're going to need a way to charge it. Electric vehicle charging is by far the biggest challenge when you own an electric vehicle, and with EV charging station costs going through the roof, many people are choosing to install their own equipment. If you would like the luxury of charging your electric vehicle from home, Express Electrical Services can help with home EV charger installation near you.
EV Charger Installation in Los Angeles
Installing an electric vehicle charging station requires expertise, especially if you want the convenience of a permanently mounted, hard-wired EV charging station. This type of equipment requires a 240-volt connection to your service panel. There are three general types of EV chargers:
Level 1 EV Charger
A level 1 EV charging station allows you to plug your electric vehicle directly into a household outlet. No additional equipment is needed. However, you'll only get about 4.5 miles of range for every hour of charging. Whether that's sufficient depends on your schedule. But this charge rate is the slowest on the market.
Level 2 EV Charger
This is the most popular among homeowners with electric vehicles. A Level 2 charger can provide about 70 miles of range per hour of charging. Although the actual charge rate depends on the vehicle, this is many times faster than a Level 1 system. Once an EV charger electrician completes the installation, you can plug in your vehicle overnight or at any time.
Level 3 EV Charger
A DC fast charger, the fastest on the market, can provide about 40 miles of range for every 10 minutes of charging. Most homes don't have enough power to operate this system. Cost is also a factor, as a DC fast charger can cost up to $100,000. Typically, you'll only see one at a commercial EV charging station.
Can I Install a Level 2 Charger at Home?
Installing a Level 2 charger is not that complicated for an electrician. It may require updating your wiring or electrical panel to ensure your home has the voltage capacity to operate the EV charger. For most people, the installation process is technical; one mistake can lead to an electric shock or a fire. It's best to hire an EV charger electrician to safely install the system so you can have peace of mind when charging up your vehicle.
Fortunately, you can trust Express Electrical Services for high-quality installation as well as:
EV Charger Maintenance
Our technicians will periodically check for wear and tear and inspect the outlet to see if it needs to be replaced. They'll inspect the cables for damage as well. Installing a unit indoors protects it against the elements and premature failure. In any case, EV charging station maintenance is crucial as the charger is connected to your home electrical system.
EV Charger Repair
If your car takes longer to charge, the plug doesn't secure properly to the port, or your energy bills go up, call an electrician to service your EV charger. Our technicians are familiar with the latest standards and procedures, so can quickly troubleshoot, diagnose, and repair the problem. An EV charger in good repair can last up to 10 years.
Contact Express Electrical Services for EV Charger Repair, Installation, or Maintenance in Los Angeles
If you're looking for an EV charger installer near you, Express Electrical Services is the expert you can trust. We provide professional EV charger installation in Los Angeles and throughout Southern California and specialize in repairs as well. Available 24/7, we respond in 60-90 minutes and deliver a quality guarantee. Check back often for coupons and discounts, while our fix now pay later program can make EV charger service affordable to you. 
For help from an experienced EV charger electrician in Southern California, contact us or call 323-727-7799 today.