Express Electrical Services: Fast, Reliable & Professional Electricians Serving Southern California
Highly-Rated Southern California Electricians Available 24/7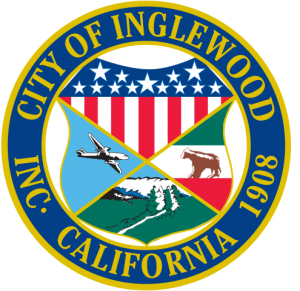 If you are in search of a highly rated, licensed electrician in Inglewood, CA, Express Electrical Services is your solution. As full-service electrical contractors, we offer a wide range of electrical repair and installation services for all of the Los Angeles County & surrounding Southern California areas. We are a 24-hour electrician that can arrive at your home in as little as 60 to 90* minutes.
From a simple GFCI outlet installation to a complete home electrical wiring or rewiring project, our local electricians in Inglewood can do it all.
There When You Need Us: An Emergency Electrician in Inglewood
We are your 24-hour emergency electrician in Inglewood, available when you need us. Are you experiencing flickering lights? Do you smell an odd burning odor? Perhaps you've seen sparks come from a switch or outlet. These are all signs that you may need an emergency electrician who is available for immediate service. Our Inglewood electricians can be at your home within 60-90 mins.
Your Full-Service Inglewood Electrician
We provide quality, professional electrical services that can add new convenience and value to your home.
Electrical Automation. "Smart" homes are here and they are here to stay. Our electrical automation services put you in better control, potentially reducing electrical costs and adding new convenience.
Electrical Installation. We can install a variety of electrical systems in your home including lighting, switches, outlets, ceiling fans, security and landscape lighting and more.
Electrical Remodeling. Upgrade your home with electrical remodeling that can make your home brighter, "smarter" and more convenient.
Electrical Re-Wiring. Many older Inglewood homes are in need of rewiring because they may lack today's necessary capacity. Many are outdated and may even be dangerous. You can count on your Inglewood electricians for a complete evaluation of your home's wiring.
Electrical Repairs. Electricity can be dangerous to work with. That's why many of our customers rely on us for even simple electrical repairs like replacing light switches and sockets.
Electrical Panels. Your home's electrical panel may be woefully inadequate for the needs of modern electronics and appliances. If you are finding yourself increasingly resetting breakers, it's time to call your Inglewood electricians at Express Electrical Services.
EV Chargers. If you have or are considering an electric vehicle, we can install your electric charger. Our Inglewood electricians are experienced in the various charging options available, like level 1 charging & level 2 charging, and can help ensure your EV charger installation is safe and efficient.
GFCI/GFI Outlets. A GFCI outlet installation can eliminate the risk of shock and is a popular choice for use in bathrooms, kitchens and outdoors.
Knob & Tube Upgrades. Knob and tube installations are a part of electrical antiquity but can still be found in old Inglewood homes. These outdated installations can be dangerous and should be replaced.
Lighting. You may be surprised at the impact improved lighting can have on your home. Contemporary lighting choices can make your home brighter, more attractive and may even help you save on your electric bill.
Outlets/Switches. Have you ever thought how another electrical socket or better placed light switch could make your life easier? An electric outlet installation is a simpler way to make your home more accessible for today's digital devices.
Home Safety Services. Our licensed home safety installation services will make your home safer and more secure. They can add value to your property and may save you on your home's insurance. Our electrical safety services include:
Carbon Monoxide Detectors
Contact Our Inglewood Electrical Contractors Today
Our experienced, professional electricians in Inglewood are available 24/7, offers reliable pricing, and quality electric repair and installation services. If you are in search of an Inglewood electrician you can count on, we invite you to contact us at Express Electrical Services. We have been highly rated by hundreds of clients & encourage you to browse our testimonials to see what they have to say.
CITIES WE SERVE
REQUEST SERVICE