Highly Rated Los Angeles County Electrician Available 24/7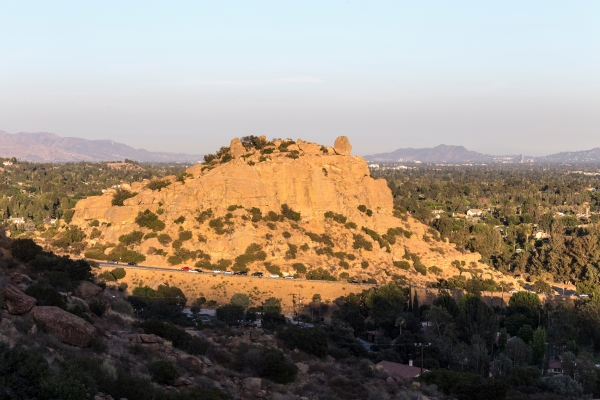 Express Electrical Services employs licensed and trained electricians in Chatsworth who can provide same day electrical service. Our qualified team is available to help Chatsworth residents deal with various electrical issues, from flickering lights to power outages, to installing electric vehicle chargers. Chatsworth sits in the northwestern San Fernando Valley. The summers are hot and dry, so air conditioning is a must when you're not feeling up to hiking in the Chatsworth Trails Park or having a picnic in Mason Park.
24-Hour Emergency Electrician in Chatsworth
A local electrician can be at your home in 60-90* minutes, no matter what time you call. If you notice the lights suddenly dim or flicker, have an outage, or smell something unusual, contact us for 24-hour electrical service in Chatsworth. A tripped circuit breaker can cause overloads or mean there is a wiring problem. Sparks in an electrical box, appliance, or wiring can mean imminent danger, but you can trust our licensed electricians to find and fix the problem.
Once we determine the cause of the problem, our team of qualified electricians can troubleshoot and resolve problems with:
Circuit breakers
Power outages/surges
Faulty lights
Cords
& more
Rewiring by a Qualified Chatsworth Electrician
Express Electrical can send an electrician to handle electrical rewiring work. If you have a faulty ground fault interrupt circuit, or don't have one at all, we'll install a working GFCI to prevent electrical surges from causing shocks, burns, and potentially fires.
We can install outlets and switches that have worn out or have bad wires, or replace them with higher capacity products. Upgrades can safely support a higher demand from today's appliances and electronics. Wiring kitchen appliances also takes expertise an electrician has, so you can avoid serious problems.
Electrical panels can function for decades. If your home is having electrical problems, we can upgrade your panel to avoid a fire and other risks of older service panels. Old knobs and tubes can also be a problem. Upgrading them to components meeting modern standards eliminates various risks.
Our Chatsworth electricians can also change your fuses, switches, and wires among other components as part of a complete electrical remodeling service in Chatsworth.
Home Electrical Installations
Our electricians in Chatsworth can provide an electrical repair of any type and specialize in electrical installations. You can entrust an experienced electrician to install:
Kitchen, bathroom, and garage lighting
Ceiling and attic fans
HVAC units
Carbon monoxide and smoke alarms
EV Chargers
Electrical Automation
From security cameras with motion sensors to wireless control of lighting, appliances, air conditioning, and heating, our electricians can do it all. Our electricians in Chatsworth can also install home automation systems for your landscape lighting.
Home Safety Services
Express Electrical Services is known throughout the area for same day electrical service, and for maximizing the safety of homeowners in Chatsworth. A dedicated licensed electrician can address your electrical safety needs and install, replace, or service:
Carbon Monoxide Detectors – Colorless and odorless, carbon monoxide is a deadly gas. A CO detector can identify minute traces of it, and we'll install each unit within 10 feet of every bedroom, in accordance with local law.
Smoke Detectors – Hard-wired smoke detectors protect your home at all times and eliminate the need for batteries. A local electrician can install smoke alarms to avoid such trouble.
Security Lighting – Bright floodlights, motions sensors, and digital timers can defend your home from the outside, deterring would-be burglars. Security lighting also makes it easier to spot suspicious activity.
Whole House Surge Protection – It takes more than a power strip to prevent power surges. Our licensed Chatsworth electricians can install an advanced system that reduces the risk of damage due to excess voltages.
Interior and Exterior Lighting Services
You can count on our 24-hour electricians in Chatsworth to install your lighting system. We install and repair accent lighting inside and out. If you need a new ceiling fan or chandelier, Express Electrical Services can do that for you. Our specialties include LED lighting, lighting controls, dimmers, timers, and recessed lighting.
A landscape lighting expert can beautify your yard or patio while increasing security. Compliment your landscaping project with the help of our licensed electrician. From accent lighting to pool lighting, we are thorough and can connect everything with a landscape lighting transformer and even motion sensors.
Call for 24-Hour Electrical Service in Chatsworth
CITIES WE SERVE
REQUEST SERVICE