Licensed and Qualified Orange County Electrician Available 24/7
Highly rated and professionally trained, Newport Beach electricians with Express Electrical Services serve homeowners in all of Orange County.Whether your lights are flickering, your electrical panel needs an upgrade, or you'd like your own EV charger, local electricians are on hand to assist your needs.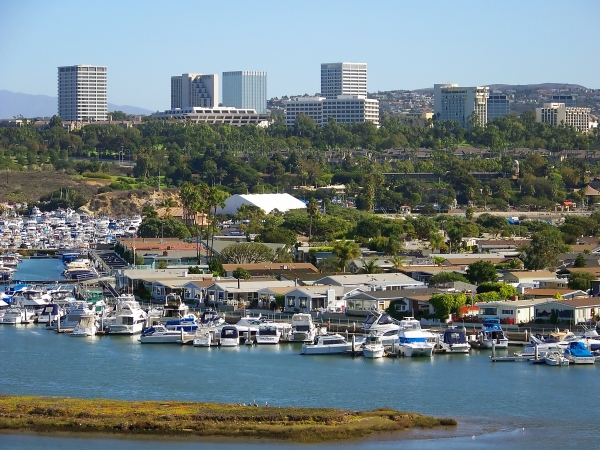 A 24-hour emergency electrician is available if you have a power outage, smell burning plastic, see sparks, or hear buzzing sounds from your wires or electrical box. Call and our Newport Beach electricians be at your home in 60-90* minutes. Repairs are completed by a licensed electrician quickly, so you can have peace of mind and be free of electrical hazards that can lead to fires and major damage.
Electrical Repairs in Newport Beach
When you experience anything unusual at home, Express Electrical Services can come in and troubleshoot & repair any electrical issues you have. A residential electrician familiar with home electrical wiring can inspect and test your system when the lights start to flicker or your electrical panel shows signs of wear and age. If your circuit breaker trips, the lights dim, or there seems to be wiring or outlet problems, our Newport Beach electrical contractors are a phone call away.
Rewiring Your Home
We can send in a Newport Beach electrician if your home needs to be rewired. This involves various types of electrical installations and electrical repair. Outdated wires that have lost their insulation pose a safety hazard, as does the absence of a ground fault circuit interrupter. We can install a GFCI outlet to prevent shock hazards due to surges and moisture—call anytime to have a 24-hour electrician meet your safety needs. Also, our electricians can replace switches and outlets to support the power of modern appliances and electronics.
You can also depend on our Newport Beach electrical contractor to wire up your kitchen appliances. There's no need to risk attempting this yourself. In addition to replacing antiquated or faulty panels, we can replace old knobs and tubes that are not up to code. Although these may provide the desired look of antiques, they can risk your safety and cause your home to be denied by insurers. If your Newport Beach home's electrical system is completely antiquated, we can do a complete remodel, from lighting repair to a full overhaul only an experienced electrical contractor can provide.
Electrical Installations from an Orange County Electrician
Our electricians in Newport Beach install electrical components, lighting, and home automation systems. When you want to update your home, you can count on Express Electrical Services to provide wireless controls for your lighting and appliances. Our staff can install ceiling and attic fans, HVAC units, and even EV chargers so you can keep your electric vehicle powered up from home. You might not need a 24-hour electrician, but we don't only handle emergencies. We are automation experts and can ensure you benefit from convenience, energy savings, and lower utility bills as well as improved safety and security.
Home Safety Services by a Licensed Electrician in Newport Beach
As a respected electrician in Newport Beach, we're highly focused on home safety. Our technicians can install reliable carbon monoxide detectors according to state law, and smoke detectors that are hard wired. You never have to worry about being unprotected due to batteries losing juice. Security lighting is another one of our specialties. Floodlights outside your home can protect your family from both potential intruders and wildlife. Our local electricians can also provide a complete overhaul, so your home is completely updated, with whole house surge protection.
With realiable home safety services by our residential Newport Beach electricians, surges, downed power lines, power fluctuations, faulty appliances, and lightning strikes won't put your home and safety at risk.
Lighting Services in Newport Beach
You can depend on a Newport Beach electrician to install your interior and exterior lighting. We specialize in the electrical installation of accent lighting for your living room or yard. Ceiling fans, chandeliers, and recessed lighting are no problem. A residential electrician can also install dimmers and timers, or illuminate your pool and landscape. Our electrical contractors are equipped to complete your outdoor lighting system with transformers and motion detectors as well, to maximize your home's energy efficiency and reliability.
Rely on the Top Newport Beach Electrician
CITIES WE SERVE
REQUEST SERVICE