What to Do When Your House Failed Electrical Inspection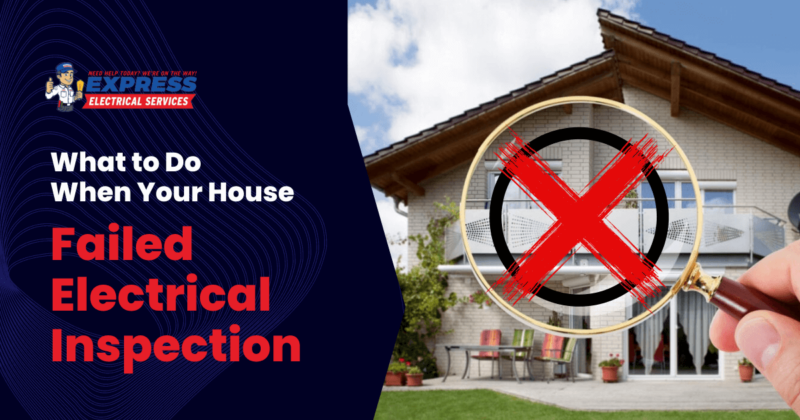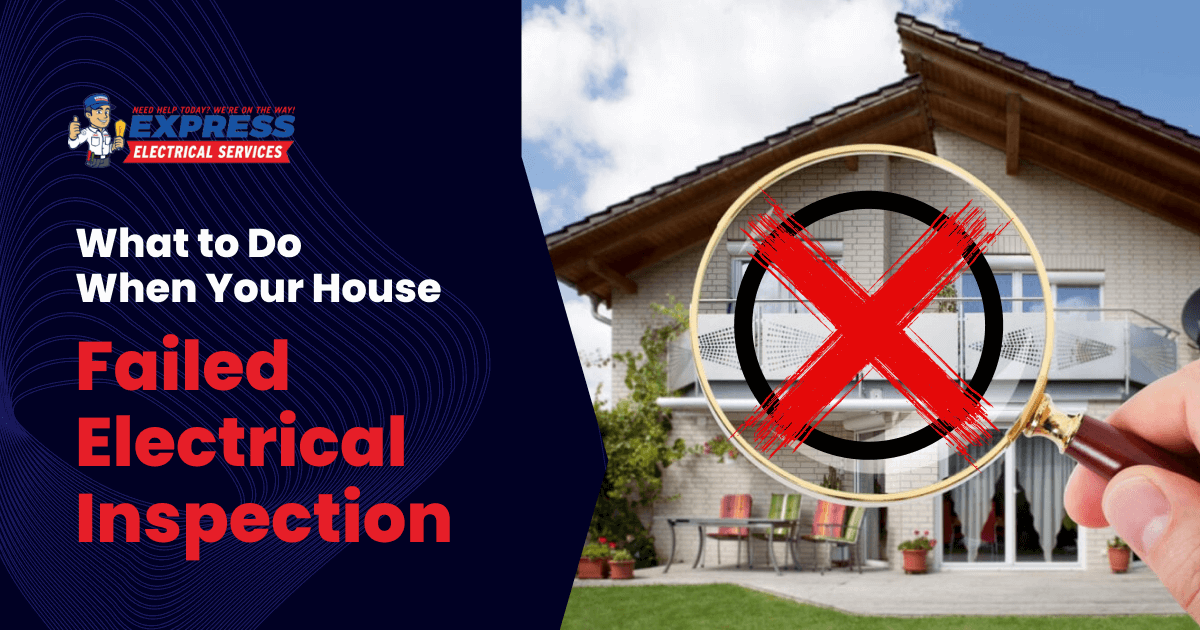 If you've had new electrical wiring or fixtures installed, an upgrade, or are planning to buy or sell a home, state and federal law requires an electrical inspection. Professional inspections ensure your home complies with the National Electric Code or local codes. You should receive a detailed report on what was found during an inspection and information on any corrective actions needed. If you're house failed electrical inspection, an inspector may have found:
Exposed wiring or splicing
No GFCI outlets
Improperly wired switches
Ungrounded receptacles
Incorrect cable anchoring
Double tapped circuit breakers
Outdated electrical panel box
Improper outlet/switch heights
Outlets painted over
Trees and bushes in contact with power lines
My House Failed, Now What?
Failing a home electrical inspection isn't the end of the world; you'll have an opportunity to fix the reasons it didn't pass. The report may include detailed descriptions and photos of the issue. If you are home during the inspection, you can discuss the issues with the inspector. If multiple red flags were found, you'll need a more detailed electrical inspection. The next steps to take include:
Study the Report: It will tell you the problems that need to be addressed directly. You can use this information to find the right electrician and ask them for estimates on repair and installation costs.
Adjust Your Habits: Avoid using the circuits cited in the report until repairs are made and your home passes inspection. If you're moving into a new home that doesn't meet the current electrical code, wait before occupying the space. And keep the power off; most code violations pertain to fire hazards.
Hire a Licensed Electrician: The electrician should have the training and experience to perform additional inspections and, if necessary, electrical repair. Also, check the contractor is insured and bonded. Investing in hiring a professional can mean the problem is resolved, you won't need to schedule repeated inspections, or pay additional fines.
Ask for a Warranty: If the electrician warranties their work, it should cover the cost of repairs in case the work they do fails an inspection. If they charge extra or refuse to cover the cost of repairs to help you pass inspection, get bids from other electricians (and explain your situation in detail).
Obtain a Permit: In most places, only a certified contractor can do this. If it's determined more extensive work is needed after your house failed electrical inspection, corrective actions may require more than simple fixes, for which you need a permit.
Have Your Home Re-Inspected: Once a qualified electrician has corrected the issues identified, you usually have 24 hours to set up a re-inspection. The inspector will confirm the problem has been resolved, look at the techniques used to correct the issue, and determine the quality of the parts, components, and products used.
Hiring an electrician is an important step because licensed electrical technicians should be familiar with industry regulations and what inspectors are looking for. They are likely to check that their work complies with all applicable laws. Your odds of passing the next inspection should be high once a qualified contractor has addressed the reasons your home initially failed.
Schedule Code-Compliant Electrical Work with Express Electrical Services
It can be frustrating if your house failed electrical inspection. Whether you recently failed inspection or need electrical installation or repair, you can trust Express Electrical Services to get the job done right. We offer a full range of electrical services and guarantee 100% satisfaction. Representatives are available 24/7 to take your call and schedule 24/7 service. Contact us at 323-727-7799 to get started.