How Many Watts Does It Take to Run a House?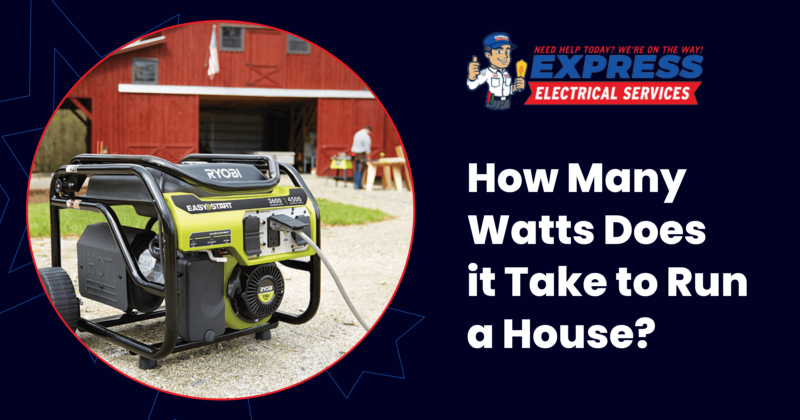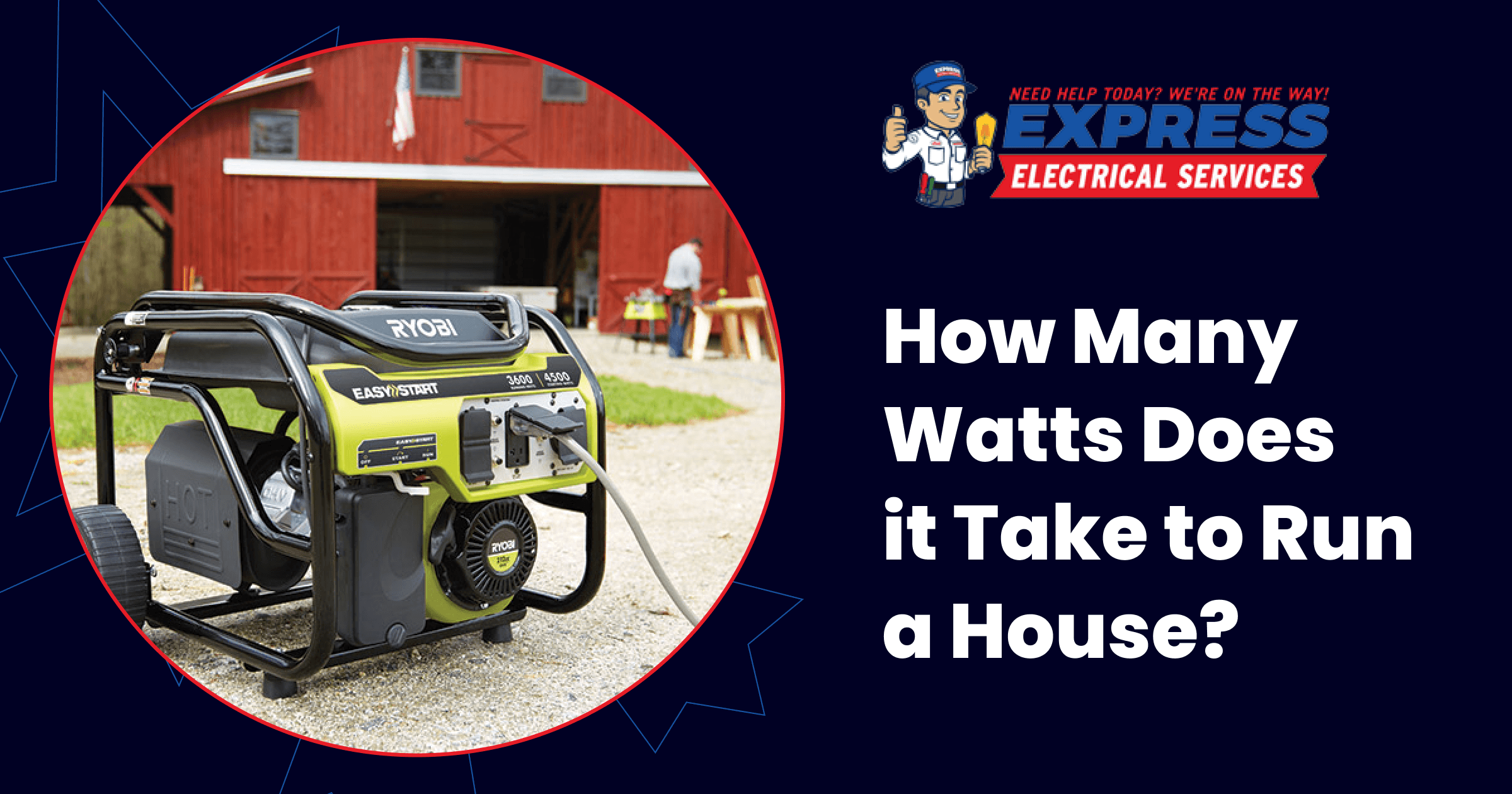 When selecting a whole home generator, it's important to know the total wattage of your house. The unit's capacity must support your power requirements. You therefore won't be left in the dark when there's an outage. Our electrical installation professionals can properly install a generator in your home, but here, we'll help you determine how many watts to run a house are needed to select the appropriate system.
On average, a U.S. household in 2020 used about 10,715 kilowatt-hours (kWh) of electricity. This equates to about 893 kWh per month, according to the Energy Information Administration. Divide yearly consumption by 365 and this equals roughly 29.36 kWh per day. When multiplied by 1,000, you get 29,356 watt-hours, and dividing this by 24 equals about 1,223 watts to run the average home.
How Many Watts Does Your Home Need?
Generators are rated in terms of electrical output and not physical size. The right size generator is important because, if it's too small, the system can be overloaded, in which case it will automatically turn off or overheat, disabling the generator and your appliances. Too large a generator will be more costly to purchase and operate. The size of generators is measured in watts (W) and kilowatts (kW).
To determine the right size whole-home generator, you'll need to know two factors:
Starting Wattage: The number of watts needed to power a device after it's been turned off.
Running Wattage: The wattage needed to continuously power a device or appliance.
You will need a generator with enough capacity to exceed the combined wattage of all electrically powered devices in your home. The total capacity of your electrical panel can be used as a starting point as well.
Calculating Wattage
To calculate the right sized generator, list every appliance it will power, determine the starting and running wattage of each, and add up the numbers. Wattage should be listed on the appliance label. Nonetheless, you can follow this overview of what an appliance wattage profile might look like:
| Appliance | Wattage (Starting/Running) |
| --- | --- |
| 2-Ton Central AC | 8,750/3,800 |
| Clothes Dryer | 6,570/5,400 |
| Electric Water Heater | 4,500/4,500 |
| Refrigerator/Freezer | 2,900/700 |
| Electric Range | 2,100/2,100 |
| Garage Door Opener | 1,420/720 |
| Microwave Oven (800W) | 1,300/1,300 |
| Washing Machine | 1,200/1,200 |
| 8+ Light Fixtures | 1,100/1,100 |
| Security System | 550/550 |
| Dishwasher (cool dry) | 540/216 |
| 2 Televisions (46") | 380/380 |
| Laptop Computer | 250/250 |
In this scenario, you'd need a generator that can support a total starting wattage of 31,560W and a running wattage of 22,216. In other words, a whole home generator with a capacity of no less than 35kW. Of course, you also need to factor in toasters, coffee makers, food processors, cell phone chargers, space heaters, and other devices depending on usage, as these don't run continuously.
To help you along, you can use a wattage worksheet like the one linked here. Every home has its own unique power requirements. Therefore, you must consider everything that runs on electricity in selecting the right sized generator. The example above may not be sufficient. Depending on your needs, a 20-, 30-, or 50-kW generator may be required.
Hire a Licensed Electrician
Determining how many watts to run a house can be challenging, especially if your electrical requirements vary. At Express Electrical, we offer all types of electrical services to homeowners in Southern California. Our licensed technicians can determine the best-sized generator and provide high-quality installation. We also specialize in safety services such as whole house surge protection. To schedule an appointment, feel free to contact us online or call our office directly at 323-727-7799.