How Can an Electrician Help with Home Renovation and Remodeling?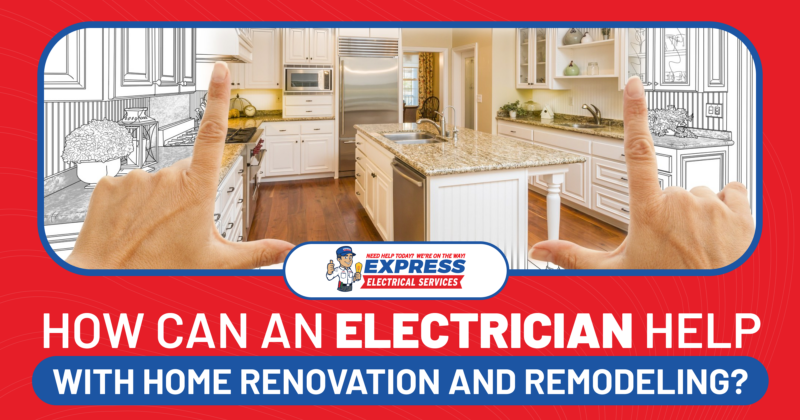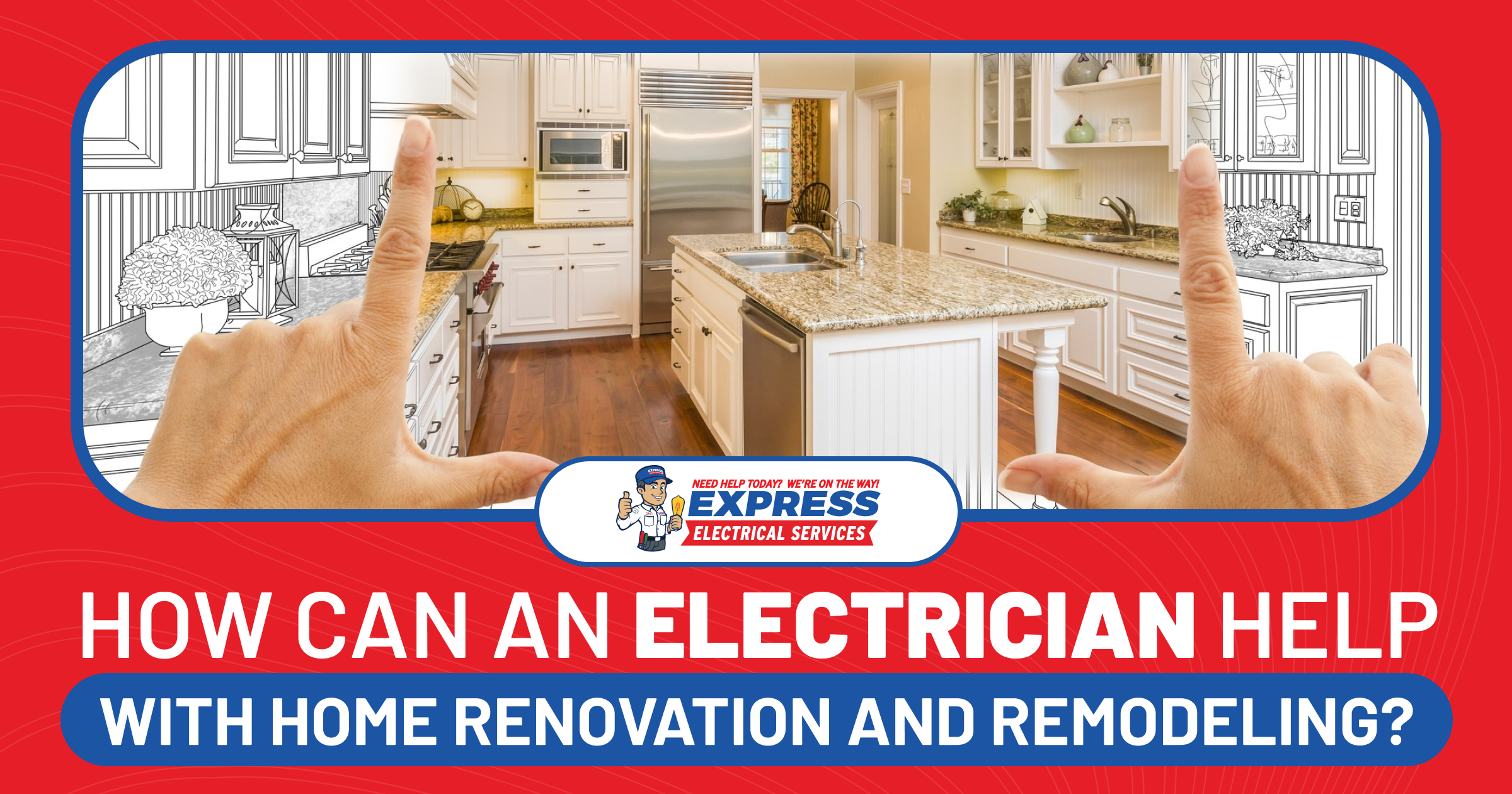 No matter how you look at it, home renovation and remodeling are significant undertakings. Most homeowners don't have all the skills needed to ensure their refurbished homes are safe and functional. A licensed electrician has the training and experience to manage any electrical update, avoid costly errors, and prevent injuries. Here's a look at the important role of an electrician during the home renovation and remodeling process.
Wiring Installation and Replacement
Stripping out old wiring and properly installing new wiring is a major step in any remodeling project. Electrical wiring work must be handled by a trained professional, whether you're renovating a kitchen, bathroom, or entertainment room or building a home addition. Internet videos and home remodeling TV shows make it look easy. But don't test the limits of your DIY skills. One mistake can cause serious injury or costly property damage. After all, electrical wires deliver lots of power to appliances, electronics, and fixtures.
Main Service Panel Upgrade
The electrical panel distributes power to every circuit in your home. It also houses the circuit breakers, which trip whenever there's an overload or fault in the system. An electrical panel upgrade is essential if you're expanding the size of your home and want to increase electrical capacity. A panel installed 50+ years ago cannot handle the load of lights, phones, computers, smart TVs, dishwashers, microwaves, and more all at once. Once your new panel is installed, you can safely plug in anything you need to without overloading the system or relying on power strips.
Electrical Fixture Installation
A licensed electrician can install all types of fixtures. Lighting upgrades are an important part of home renovation and remodeling. At Express Electrical Services, our technicians install bathroom, kitchen, and garage lighting. They can install the latest LED and recessed lighting, accent lighting, and exterior lighting systems. The requirements for outdoor lights differ from indoor systems. We safely install functional landscape and security lighting along with dimmers, timers, and motion sensors.
In addition, wiring a new or replacement ceiling fan can be quite challenging. A new fan may require wiring a dedicated circuit. Replacing a fan may involve updating old wiring and adapting electrical components to be compatible with the new fixture. A professional can manage the complexities of wiring a ceiling fan, attic fan, chandelier, or EV charger so you can operate it without any performance or safety concerns.
Appliance Installation
During a kitchen remodel, an electrician can install new circuits for specific appliances. In the process, they'll help install a dishwasher, refrigerator, microwave, or garbage disposal. Each should be wired to a dedicated 20A circuit. A technician can also add 20A countertop outlet circuits, converting or adding ground fault circuit interrupter (GFCI) outlets as necessary. From a lighting redesign to adding an island for cooking, they can meet all the requirements of your project.
New Outlets and Switches
Many homes don't have enough outlets. Therefore, people rely on power strips to increase the number of devices they can use. Adding outlets and switches is a crucial part of the home renovation and remodeling process. An electrician knows all the codes and safety standards, including those for the placement and spacing of receptacles (there should be at least one outlet every six feet in living areas). In areas where electrical devices may be affected by water and moisture, GFCIs will be installed to protect against shock, electrocution, and fire.
Ensure Safety and Code Compliance
Electrical projects often look simple. But without the proper training, tools, and equipment, working with wires can be deadly. An electrician can properly install wiring and avoid safety hazards. Devices will be safe to operate as the risk of fire due to faulty or improper wiring will be eliminated. Compliance with electrical and building codes is another benefit and an electrician will help with applying for and obtaining any required permits.
Set Up Home Automation Systems
A home remodeling project is an opportunity to upgrade to the latest wireless home automation technologies. An electrician can install Wi-Fi, Bluetooth, and other systems to remotely control your AC, heater, door locks, lighting, blinds, and other home equipment. Automated security systems such as surveillance cameras, garage door monitors, and motion-activated landscape lighting can also be installed.
Contact Express Electrical Services
Our home remodeling contractors near you in the Los Angeles area can assist with all types of electrical installation. We have licensed, highly skilled technicians who install lighting, ceiling fans, appliances, wiring, HVAC units, home automation systems, and smoke and carbon monoxide detectors. Check for specials to save on the highest quality services and ask about financing to help budget for home renovation and remodeling projects. Call (323) 727-7799 to learn more or request service.