How to Choose Outdoor Solar Lights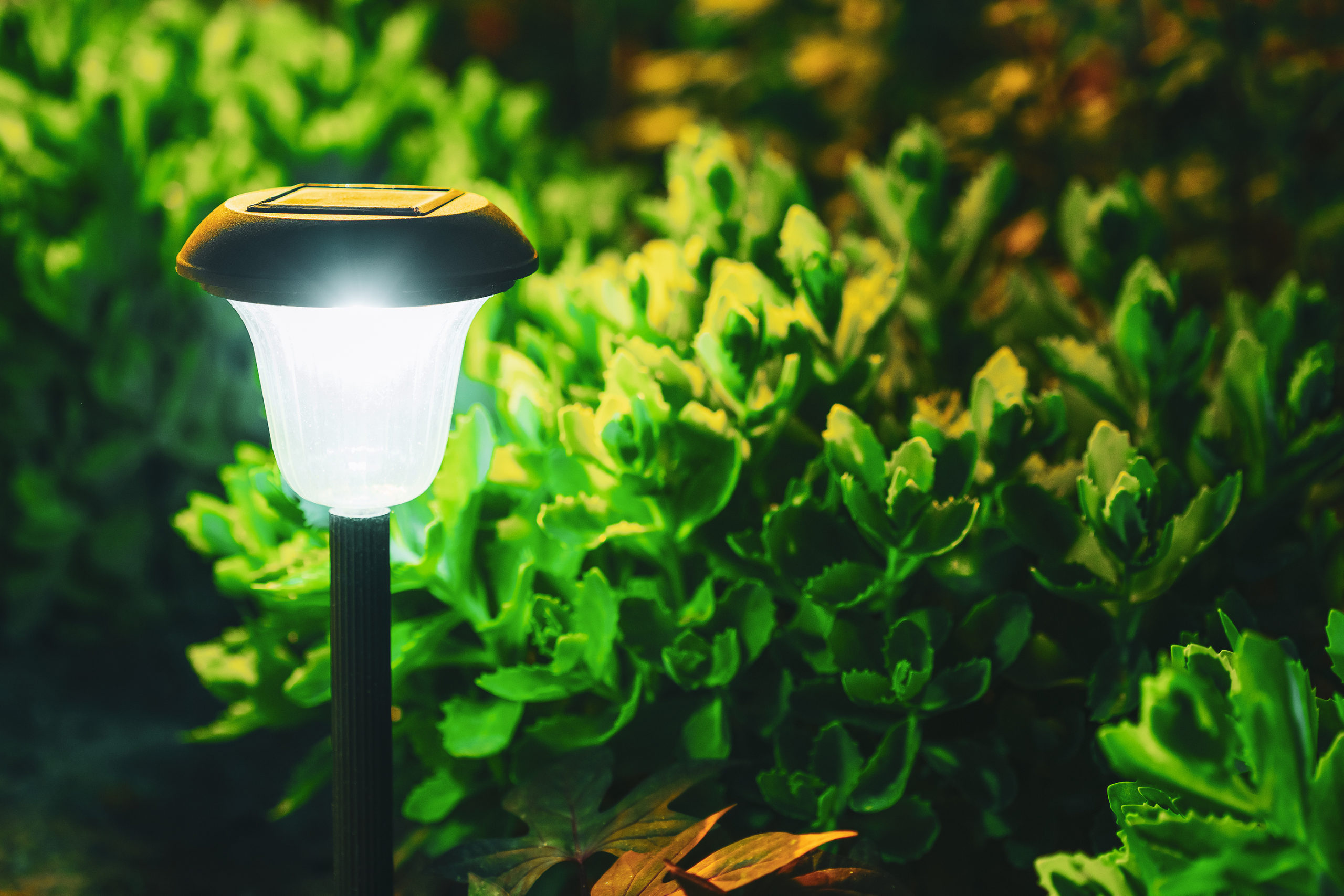 Lighting accents can transform any outdoor space into a twinkling wonderland. Whether you are using them to illuminate an outdoor dining area or to light up a walkway for safety purposes, outdoor lighting is a fantastic addition to any home or business. Outdoor lighting used to be quite pricey and also requires a lot of electricity, but with the advent of solar technology, outdoor lighting is now more affordable and convenient. Thankfully, you don't need to overcrowd outdoor outlets any longer. Today's outdoor solar lights come in a wide range of styles and colors, and are very versatile.
If you're familiar with large-scale solar panels, then you'll be pleased to find out that outdoor solar lights are fueled by the same technology, just in a smaller package. Solar-powered outdoor lights are based on the same technology that is employed by commercial solar panels. They employ massive sheets of photovoltaic cells that absorb sunlight during the day, which charges up their internal batteries so they can glow strongly throughout the night.
Of course, the more sun the better, but with innovation comes longevity. Some higher-end outdoor solar lights are equipped with more efficient batteries that will help keep them sparkling for longer periods of time. If you are attempting to install outdoor solar lights in an area of your home that doesn't receive that much sunlight, you can install a photovoltaic panel in a sunnier part of the property and wire the lights to that so they can receive sufficient power.
Converting your outdoor lighting into solar lighting is not only good for the planet but your pocketbook as well. After all, the sun is a free energy source. If you are thinking about transforming your patio into a wonderland of warm solar lights, here are some options you may want to consider.
Choose the Right Outdoor Solar Lights for Your Needs & Budget
There is a range of factors to consider when choosing the right outdoor solar lights for your home or business.
Brightness, Illumination Level, Hue & Color – You'll want to consider how much light you want to emit and the intended purpose of the outdoor lighting system. This will depend on if you're lighting a pathway or workspace, which both would require different illumination levels. Colored lenses are a great option if you don't want to compromise brightness, but still want a calming atmosphere. LED lights offer the brightest light. They are affordable and don't use that much energy. You can opt for amber LED lights to enhance mood and create a softer glow.
Where to Place Your Solar Lights – Positioning is everything. Solar-powered lanterns are excellent for hanging around an outdoor dining area and can create a rustic charm. Pathway lights come in all sorts of styles and brightness levels. You may want a softer tone for walkways and brighter solar lights to accent your landscaping. There are also outdoor solar spotlights that are great for security or to light up your front door at night.
Battery Life – Battery life is a major concern for those that are new to solar-powered lighting. This can vary depending on the manufacturer. Some outdoor solar lights come equipped with batteries that have longevity in mind and that work well in regions that don't get year-round sunlight. Their battery life can range anywhere from a couple of days to a couple of months. Be sure to find out just how much sunlight is needed to charge your outdoor solar lights and whether they are able to sufficiently charge on a cloudy day or during the winter months.
Popular Types of Outdoor Solar Lights
For parties or for practical use, outdoor solar lighting delivers a wide range of possibilities. It just depends on what you are using them for. Here are some of the most popular outdoor solar lighting options for your home or business.
Solar Path Lights – The most common outdoor solar lighting are path lights. They come in a wide range of styles, hues, and battery life. Perfect for walkways, down outdoor steps, or around the edges of your driveway, you can snatch up a set for a reasonable price tag on Amazon or at Lowes. The intuitive design of these outdoor solar lights come with mounting brackets or ground stakes so you can easily move them around to get the perfect positioning.
Solar Accent Lights – Solar accent lighting typically uses powerful multi-crystalline solar cells that allow them to charge even on a cloudy day. They come in a variety of colors, hues, and different lightning effects to resemble a candle flicker. Outdoor solar accent lights are a great opportunity to get creative with your outdoor space.
Outdoor Solar Spotlights – As the name suggests, outdoor solar spotlights are excellent for security and can emit an equivalent of a 40-watt incandescent bulb. Also known as task lights, outdoor solar spotlights can crank out enough light to illuminate an outdoor work station or even a makeshift basketball court in your driveway. These lights are undeniably the most expensive, but when you think of all the electricity you'll be saving by going solar rather than a traditional power source, it is worth the investment. Some of these powerhouses come outfitted with motion sensors so you're not creating a spectacle when not in use.
Contact a Licensed Electrician to Help With Outdoor Solar Lighting
Express Electrical is taking steps to follow CDC guidelines to the letter in regards to COVID-19. We are enacting added safety precautions to ensure our customers and their home environments are left undisturbed. Express Electrical considers our customers family and wants to give you the peace of mind you deserve in this trying time.
Express Electrical Services champions businesses and homeowners that want to install more eco-friendly electrical systems. We offer superior Los Angeles solar lighting services as well as traditional outdoor lighting installation that can help you save electricity and add value to your home. To find out more, call us today at (855) 976-9049.