Benefits of Installing Electrical Outlets Outdoors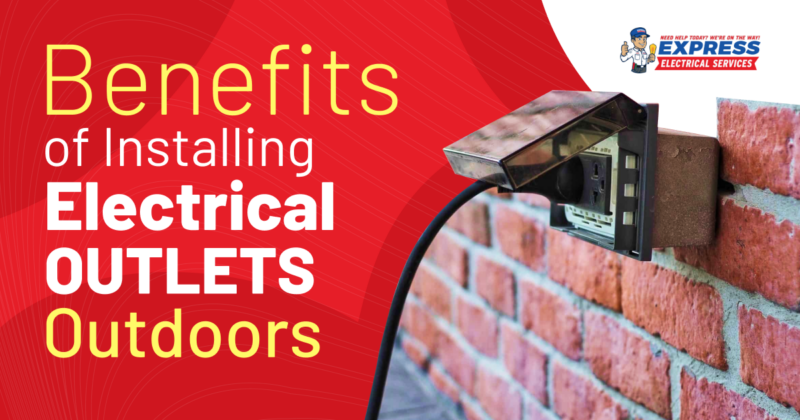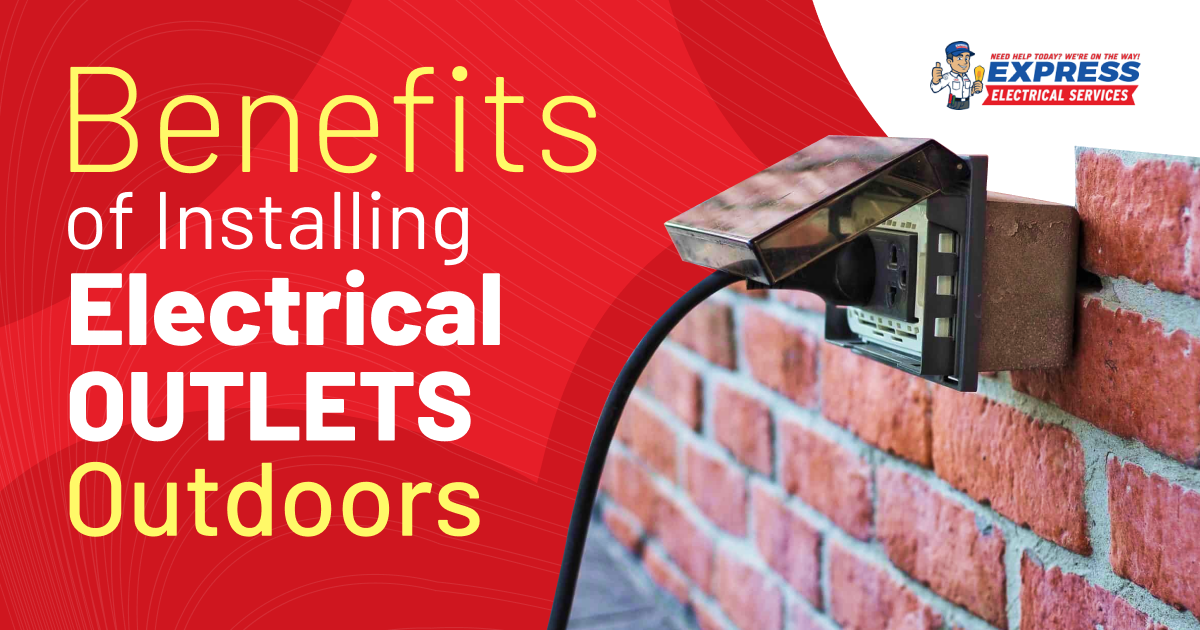 Newer homes often have outdoor wall sockets to plug in electrical devices. These are convenient, especially if you use electronics, appliances, and power tools outside. Installing and using electrical outlets outdoors is also safe, as they're designed to cut power when water or moisture contact an electrical source or there's some other type of current imbalance. 
As you're spending days or nights in the backyard or on your deck or patio, here are more benefits of outdoor electrical sockets:
No More Extension Cords
Extension cords present a variety of hazards. Plugging in a cord indoors, running it through a window or door, and laying it across grass or a walkway to reach an electrical device outside is a hazard. If they don't see it, someone can trip and fall over the cord. 
There's also the risk of using a cord of the wrong size, type, or rating, which can lead to an overload or fire. And using an extension cord for high-power appliances is extremely dangerous. An outdoor outlet provides a place to safely plug in electric grills or microwave ovens. 
Yard Maintenance Is Made Easier
If you have an outlet outside, it's easy to plug in electrical tools or yard equipment. Outdoor wall sockets eliminate the frustration of finding a place to plug in, for example, a lawnmower, leaf blower, or hedge trimmer. Placing an outlet in a centralized location also ensures the equipment can reach your entire yard, lawn, or garden.
You Can Have a Safer Time Outdoors
Having an electrical outlet outdoors means you can spend more time outside. You have a place to plug in a laptop to work from. Or, you can host a party with family and friends without worrying about using an electric grill, mini-fridge, speaker system, or patio lights. There won't be concerns about a window or door closing on an extension cord, which can cut power and cause electrical damage. Plus, weatherproof outlets can be used safely at any time, so your party can go on rain or shine.
The Holidays Can Be More Festive
Running an extension cord can make using holiday lights and decorations dangerous. Outdoor GFCI outlets reduce the risk of a fire. They also allow you to add more strands of lights without overloading a circuit or causing electrical damage. Meanwhile, your indoor outlets remain available to plug in other electrical devices.
Your Outdoor Space Is Accessible at Night
An outdoor wall socket lets you plug in light fixtures and strings any time of the year. You have more options for improving the mood of your yard. The fun can also continue after the sun sets, with no tripping in the dark or wondering where you left items to bring indoors.
Outdoor Wall Socket Safety Tips
Even if your outdoor outlet is well-protected, it's important to follow safety precautions. Here are a few tips to ensure you remain safe:
Use GFCI outlets whenever possible

Do not install an outlet close to a pool, hot tub, or other water source

Install an outlet near where you entertain

Make sure the outlet has a weatherproof cover

Inspect your outdoor outlets for damage or wear

Do not overload an outlet; know its rating before using it

Avoid using the outlet during a storm or if the area around it is wet
Express Electrical Services Installs Outdoor Wall Sockets
It's always best to let an electrician install, replace, or service an outdoor electrical outlet. Our technicians can determine the type of outlet to install and ensure it's safe to use. We also install GFCI outlets that automatically cut power if there's a current imbalance; you can determine the source of the problem and press the reset button when it's resolved. Express Electrical Services is also available 24/7 to help with an electrical emergency. 
To request immediate assistance or learn more about installing electrical outlets outdoors, call (323) 727-7799 or contact us online.
Share This Post!