Trained, Licensed, and Qualified Ventura County Electricians Serving The Area for Over 25 Years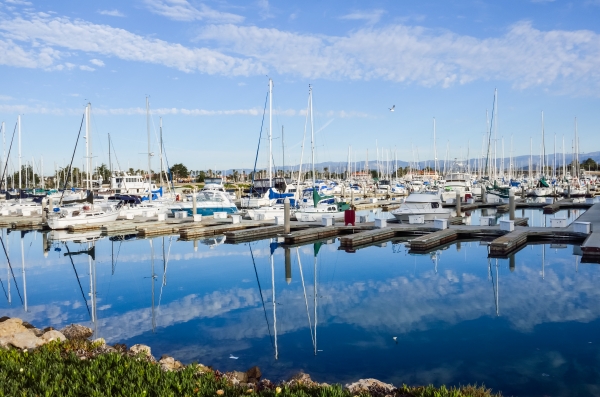 Serving all of Ventura County, Express Electrical Services is available to handle any electrical problems residents of Oxnard may have. We can dispatch an electrician in Oxnard to help you with flickering lights, power outages & more. If you want an EV charger installed, we can be there for you as well.
Oxnard's dry subtropical climate and mild winters mean you may need air conditioning any time of the year. While Oxnard, California, is known for its coastal power plants, nobody is immune from electrical problems. Our local electricians in Oxnard are here to serve you whether you live in a Victorian, Carpenter Gothic, Colonial Revival, or any older structure that may at some point require an electrical upgrade.
24-Hour Electrical Service in Oxnard
Contacting a 24-hour electrician is your only option if there's an electrical emergency, like a power outage, sparks, burning smells, or buzzing sounds. If you wait, more serious problems will occur. Our Oxnard electrician can be there in 60-90* minutes to troubleshoot and fix any problem.
Electrical Rewiring Services
When you need an electrical repair, we can rewire your home or conduct any other repairs necessary. Our team is equipped with the necessary tools and training. Contact us and a licensed electrician can promptly inspect, repair, and install:
GFCI Outlets
Outlets/Switches
A rotten or dried out wire can render an outlet or switch inoperable, or an old outlet may not support the power demand of newer appliances. Express Electrical Services can help you install, repair or troubleshoot

outlets & switches

in your home.
Kitchen Appliances
Wiring new appliances can be tricky, but the help of a

licensed electrician

can eliminate any risks and problems that can turn a good day bad.
Electric Panels
Outdated electrical panels increase the risk of fire and electrical problems; our experienced

electrical contractors in Oxnard

can

upgrade your electric panel

so you have peace of mind.
Knobs & Tubes
Electrical Remodeling
Express Electrical Services can replace all your switches, wires, and fuses and meet other

electrical remodeling

needs during kitchen, bathroom, and other renovations.
Home Electrical Installations
If the scope of the problem demands an urgent fix, we offer electrical installation services for:
Ceiling/Attic Fans

HVAC units

Electric Vehicle Chargers

: Instead of searching for a public charging station, you can have one at home so your hybrid or electric car is always ready to go.

& more
In addition home automation is another one of our specialties. Control your lighting and appliances with a remote, smartphone, or tablet and benefit from convenience, potential energy savings, and lower utility bills. You can make your home more efficient with wireless lighting and AC controls, and automated landscape lighting. With security cameras and smart locks, the safety of your home is taken care of
Home Safety Services
Carbon Monoxide Detectors: Our Oxnard electricians know the exact locations they should be in, per local laws, and to ensure households are protected against the colorless, odorless gas. We can also test or troubleshoot your detector if you suspect a problem.
Security Lighting: High intensity spotlights and floodlights, complete with timers and motion sensors, can maximize the security of your home by deterring suspicious activity, preventing crimes, and keeping wildlife away.
Smoke Detectors: There's no excuse not to have a smoke detector, and no reason to worry about bad batteries. Our electricians in Oxnard can hard-wire your detectors to maximize their reliability and service life.
Whole House Surge Protection: A powerful voltage surge from inside or outside your home, even a lightning strike, can damage electronics and appliances and start fires. Protect your home by having a licensed electrician install a whole house surge protector.
Lighting Services in Oxnard
Our electricians in Oxnard are trained to install lighting inside and outside your home. Therefore, you can have a local electrician ready to professionally install accent lighting and sources of light such as chandeliers and ceiling fans. Recessed and LED lights can be safely installed as well, while our electrical contractors can easily install your lighting controls, dimmers, and timers.
An Oxnard electrician can plan the perfect lighting installation for your home. That includes accent lighting for your architecture and landscaping, pool lighting, and more. We can install a landscape lighting transformer and offer you the convenience and security of outdoor motion sensors.
Express Electrical Is Ready to Serve You 24/7
We offer 24-hour electrical service in Oxnard and serve all of Ventura County. That means we can be at your home within 60-90* minutes if you have a problem. Our prices are reliable and affordable, but financing, specials and coupons can help you save even more.
CITIES WE SERVE
REQUEST SERVICE