Why Should I Install Outdoor Lighting?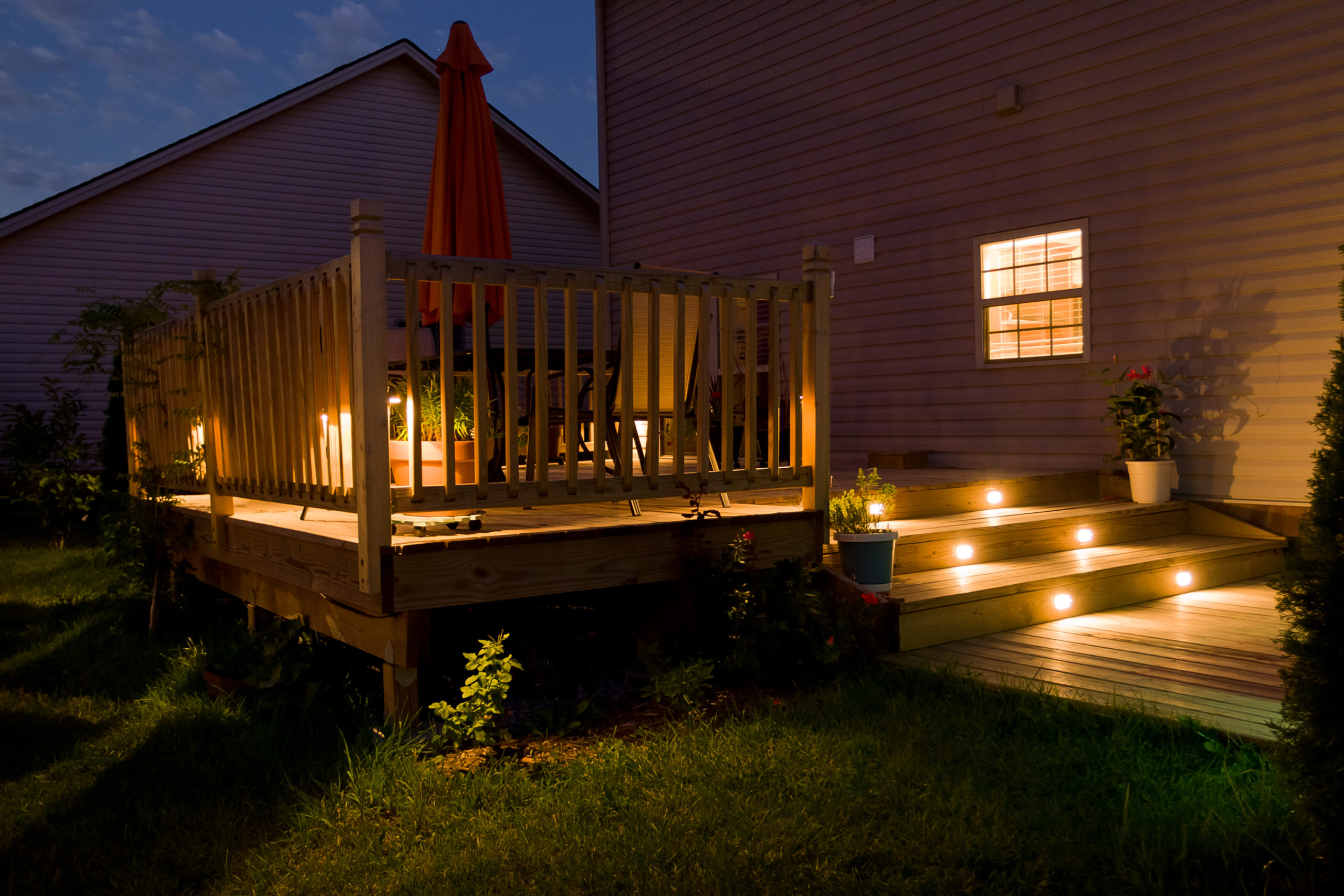 Many people think of outdoor lighting as little more than a porch light to increase visibility for those returning home after dark and to deter potential home intruders — visibility and safety are also important reasons to install outdoor lighting. If yours is like many modern households, your neighborhood probably has residents returning after the sun goes down on a routine basis for a variety of reasons.
Darkened areas around entry points provide temptation to thieves and others with criminal activity in mind, so keeping these places brightly lit helps keep you and other household residents safe. Studies have shown that the right kind of exterior lighting, such as motion-activated lighting and keeping areas around doorways and potentially accessible windows brightly lit. Following are some other advantages of hiring an electrician in LA to provide your home exterior with a lighting makeover. 
Safety Issues
To ensure optimal safety of residents and guests, going beyond the traditional porch light is recommended. If your home has a walkway leading up to the front door, for instance, installing lighting along the walkway will substantially reduce the likelihood of slip-and-all accidents occurring after dark. Steps and stairs leading up to your home are also risky areas when visibility is low, so consider having surface-level lighting installed in these spaces. This will also help you avoid liability issues in the event that a neighbor or guest becomes injured. Driveway lights are another great safety option. 
Besides mishaps caused by low visibility, outdoor lighting helps keep family members and guests safe from muggers and others with bad intentions. Criminals often take cover in the shadows created by landscaping and architectural nooks and crannies, and the sudden appearance of bright floodlighting when their movements activate certain sensors usually causes them to leave the premises as quickly as possible. 
Aesthetics
Few things look more welcoming to those returning home at night to the sight of a brightly lit home, and this includes plenty of outdoor illumination. Landscape lighting can be used to highlight accents in your yard such as specimen trees or shrubs, water features such as ponds, fountains, and waterfalls, and ponds, and to light meandering garden pathways for romantic evening strolls. 

Attractive outdoor lighting that provides added security may also increase the value of your home. If you're considering putting your home on the market in the future, good outdoor lighting will also make the property more appealing to prospective buyers. A skilled outdoor lighting expert can recommend lighting styles that complement the style of your home and garden to optimize visual appeal. 
You can also extend backyard barbecues and other outdoor entertainment with outdoor lighting or simply enjoy the peace and tranquility of a calm, balmy summer night with your partner, family, or by yourself.
Contact Express Electrical Services
Southern California residents have been counting on Express Electrical Services for more than 25 years for their lighting and other electrical needs. Please feel free to reach out to us with any questions you may have concerning outdoor lighting installation on your residential property.
Share This Post!