How to Test and Reset GFCI Outlets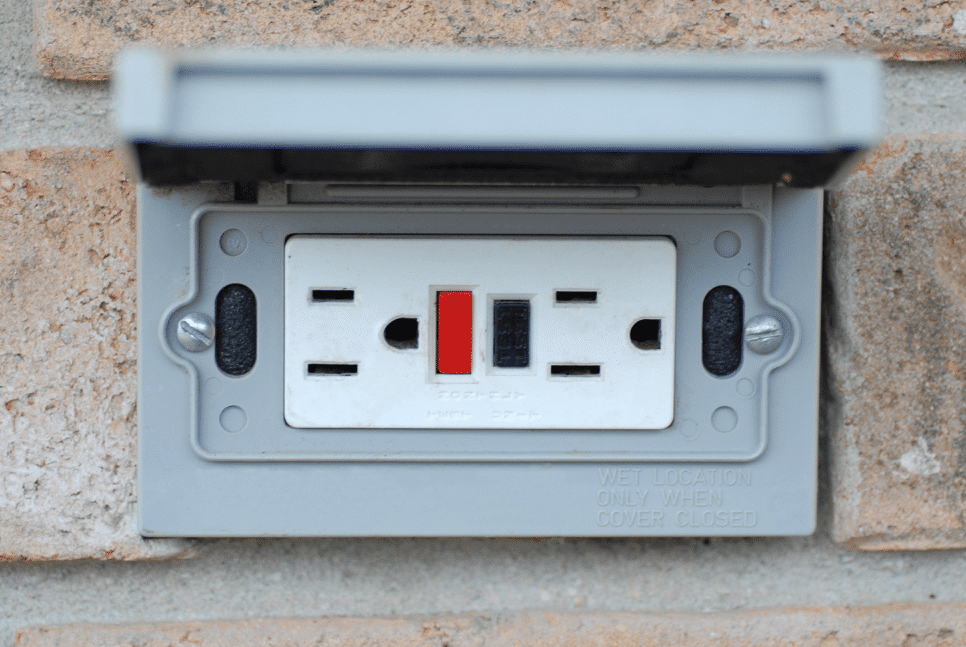 It is important that your home is equipped with proper electrical outlets that ensure your safety. Power surges from outlets are no joke. They can lead to electric shock or produce dangerous electrical fires. Installing proper GFCI outlets in your home will ensure that you and your family are protected from the risk of electrical harm.
As a homeowner that values safety, you should understand GFCI outlets and how to properly test them. If you continually run into issues with your GFCI outlets, consider hiring a professional electrical service.
What is a GFCI Outlet?
GFCI stands for ground-fault circuit interrupter. It is a special safety outlet that you will often see in outlets that are close to sinks, because moisture greatly increases the risk of electric shock. GFCI outlets have the ability to individually trip the power circuit for the outlet when it detects an irregular current of electricity.
Essentially, GFCI outlets work to protect you from electric shock. If you receive a shock from a GFCI outlet, it likely could have been a whole lot worse. GFCI's shut off power in milliseconds before an electric shock can be severe enough to stop your heart.
How to Test GFCI
GFCI's are an essential safeguard in your home. If you suspect your GFCI in your outlet has stopped working, here is how you can test it.
Plug in Testing Device
A test device can be any standard appliance, but we recommend a lamp. Don't use anything that takes up too much power, such as a computer. Plug the testing device into the GFCI outlet and turn on your testing device.
Press Test Button
You will see a test button in the middle of the outlet. Press this button.
If the lamp turns off when you press the test button, that means the GFCI is working and can trip the power if it needs to.
If the lamp remains on after you have pressed the test button, this means that there is a problem with your GFCI. It does not have the ability to trip the power in an emergency situation. If this is the case, consult a residential electrician immediately to repair your GFCI outlet.
How to Reset GFCI
If your GFCI has tripped and your outlet is not working, there is a quick and easy way to reset it.
Unplug Devices
Make sure all of your electronic devices have been removed from the outlet.
Press the Test Button
If you do not hear a click, this means that the GFCI was tripped and power is not flowing through the outlet.
If you hear a click, that means you just successfully cut power from the outlet using the GFCI
Press Reset Button Until It Clicks
Finally, press the GFCI outlet reset button that is located next to the test button. Once you hear the reset button click, your outlet has been brought back to life, and you can safely use it.
Check GFCI Outlets Monthly
Professionals recommend that you check your GFCI outlets on a monthly basis. Resetting GFCI outlets is a smart way to make sure that your home is properly protected.
Contact Express Electrical Services
Give Express Electrical Services a call if you need GFCI outlets installed. From light switch problems to home wiring issues, we've got you covered. We provide top-quality service to San Bernardino County, including Chino, Alta Loma, and Fontana.
Give us a call today at (855) 590-8785!