How to Install a Wall Wire Cover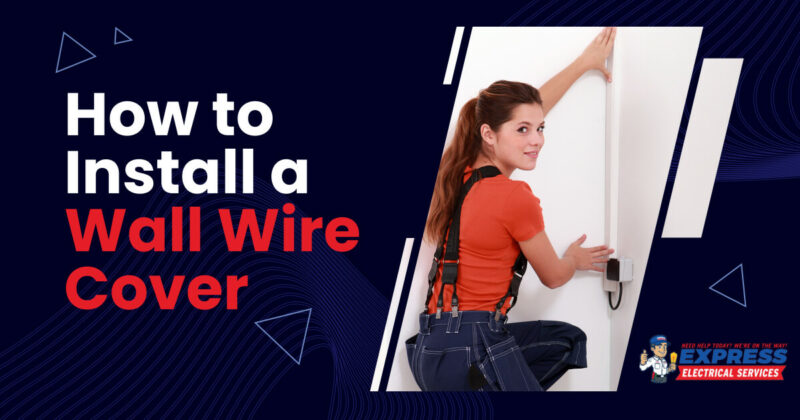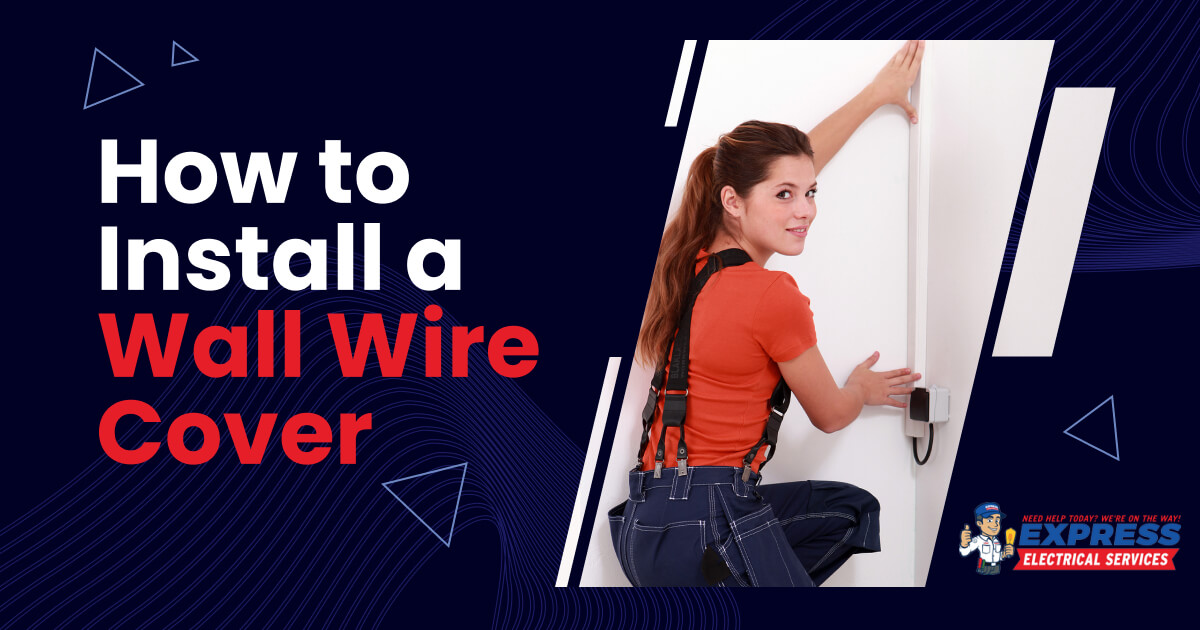 Most electrical wiring is located within walls and therefore remains safely out of sight. But when you add electronics, electrical devices, and light fixtures, more wires may be placed externally. Televisions, audio/video recorders, and computers can have many different wires. There are various options for concealing them; one is a wall wire cover. Below, we'll explain how to install one and mention a few other options for keeping wires safely tucked away.
 How to Install a Wall Wire Cover
To successfully install a wall wire cover:
Take Measurements: Use a measuring tape to determine how much wire covering to buy. Purchase a little more than you need, whether you use stick-on coverings or a cover that screws into the wall, in case of any errors. However, stick-on ones are recommended, as they won't damage the wall surface during installation.
Select a Covering: There are a few considerations when making your purchase. First, the covering should have enough space for the wire(s) you want to conceal. It should also be a color that matches the surrounding wall. After all, the wire cover is designed for safety and convenience; it might as well fit in with your décor.
Align the Wires: Start by aligning the wires along a corner of the wall. Then line them together along the seams of the wall. Once the wires are all in a straight line, install the bottom of the covering. Clip the wires together so they stay in place.
Add the Covering: Take off the clips one by one as you begin to cover the wires. Press the sticking material face down and with enough pressure so it holds in place. You don't want the covering to become loose. If it loses adhesion, you'll have loose wires once again. If any parts are loose, secure them; check that any screws used are fully secured and tightened.
Wire covers come in various forms. One is a plastic track that mounts directly on top of wires. Cord covers are commonly white, metallic gray, or another neutral color. You can also paint them, preferably with a latex-based paint, so they blend in.
Other Ways to Hide Your Wiring
A wall wire cover is a practical way to manage large amounts of wiring. However, there are other creative ways to manage wiring if you don't want to install a cover or have the space or means to do so. Here are some options:
Clip wires and cords to the back of furniture or the TV stand itself.
Hide the wires under a slim table behind the couch (can make room for extra décor as well).
Bundle your cords into a cable wrap, sleeve, or other cable management solution.
Place your power cords and power strip within a nightstand.
Install a cord channel along the baseboard and paint it the desired color.
Contact Express Electrical Services for Help
Our licensed and trained electrical technicians provide electrical installation, repair, lighting, electrical panel, and wiring and re-wiring services throughout Southern California. If a wall wire cover won't suffice, we can provide professional solutions to help manage your home electrical wiring. We can install ground fault interrupt circuits, help wire new appliances, and even assist in remodeling or renovating your home.
We provide same-day service and help our customers save with specials and competitive financing plans. In business since 1982, Express Electrical Services is among the highest-rated electrical contractors in the region. If you need assistance with wiring or any other electrical component, fixture, or appliance in your home, call 323-727-7799 today!