6 Benefits of Electrical Rewiring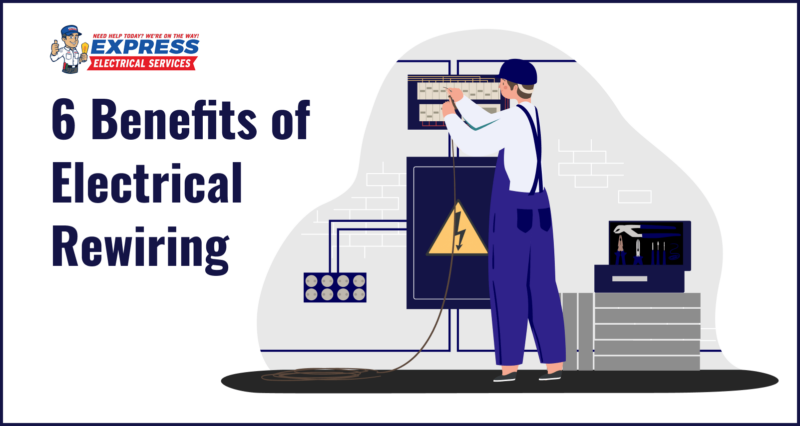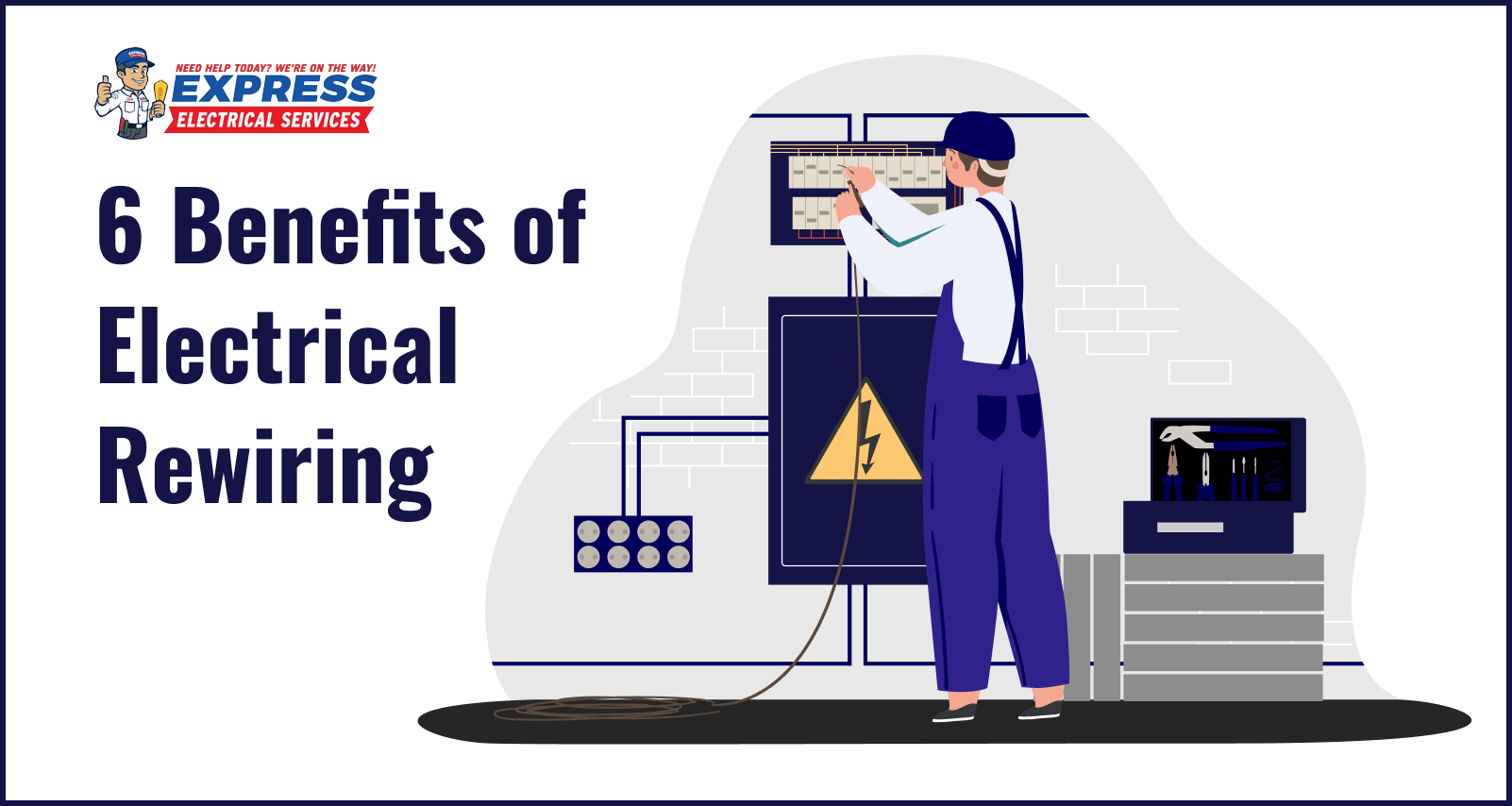 Electrical safety is often an issue in homes that haven't been rewired in 25 or 30 years. If you've lived in your property for a while or are moving into an older home, rewiring should be a top consideration. After all, wiring issues are among the top causes of electrical fires, and can cause circuit breakers to trip frequently, outlets to char, and a host of other issues. A whole house rewire is a big job, but can result in benefits such as:
1. Protection Against Electrical Mishaps
Faulty wiring can cause shocks, burns, and sometimes fatal injuries. It therefore puts your entire family at risk. Power surges can damage appliances and cause power failures. Flickering lights, buzzing outlets, and burning odors can mean your electrical wiring is outdated and/or failing. If you have aluminum wiring or any wiring that's frayed or damaged, it should be replaced as soon as possible.
2. More Reliable Power
Losing power is an inconvenience whether you're watching TV, reading, or working from home. Faulty electrical wiring is the most common cause of power failures and tripped breakers. In addition to easily overloading, it is usually limited in the amount of power it can distribute. Rewiring can reduce or prevent blackouts, making your home a more comfortable place to live.
3. Increased Capacity
If your home was built before 1960, it most likely has a 60-amp system. This does not match the electrical demands of today's technology, and may leave your home uninsurable. Modern residences have a minimum of 100-amps to safely support powerful air conditioners and other electrical appliances. Some go as high as 150 or 200 amps depending on the devices installed and amount of usage.
4. Appliances on Dedicated Circuits
Putting all your appliances on one circuit is a bad idea. Home rewiring allows you to create a more flexible configuration with separate circuits for major appliances. For example, you can put your air conditioner on one breaker, refrigerator on one, and the hot water heater on another. Your security system can have its own dedicated circuit as well. If there's an outage on one circuit, important appliances can still run normally.
5. Regulatory Compliance
A house rewire helps keep your property compliant with the National Electric Code (NEC) and the latest regulations. These are created to address common risks and take the appropriate precautions. Violating electrical codes not only puts you and your family in danger. It can also mean potential fines and legal action. Established by the National Fire Protection Association, the NEC is enforced in every state.
6. Improved Property Value
Homeowners selling their property typically want the highest price possible. One way to increase property value is to update the electrical system. It prevents the new owners from having to invest in rewiring themselves, and gives them peace of mind that your home has been properly maintained. They won't have to deal with wiring problems either, while adding motion sensors, dimmable lighting, and other conveniences provides more selling points.
Call Express Electrical Services for Home Electrical Rewiring
Our Los Angeles electricians are trained, licensed, and equipped to rewire your home safely and successfully. We can provide knob and tube upgrades, wire appliances, and update your service panel, fuse box, and circuit breakers. Contact us if you need a master electrician to replace switches, outlets, and dimmers, or install a service entrance cable or ground fault interrupt circuit. To schedule rewiring service in your Los Angeles, Orange, Riverside, San Bernardino, or Ventura County home, call 323-727-7799.