Do I Need a 24-Hour Electrician in Santa Ana?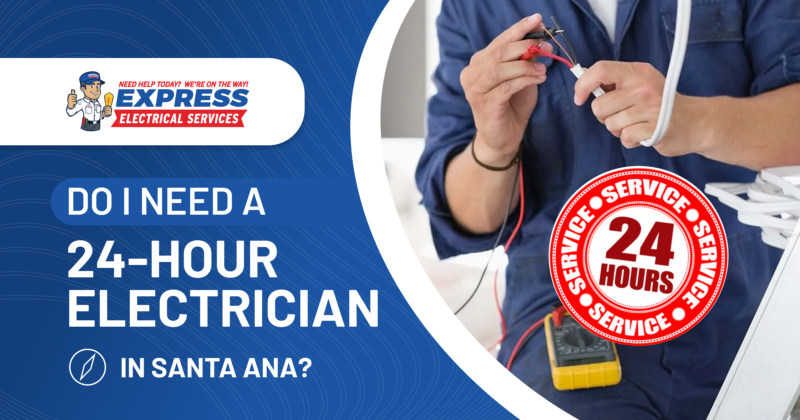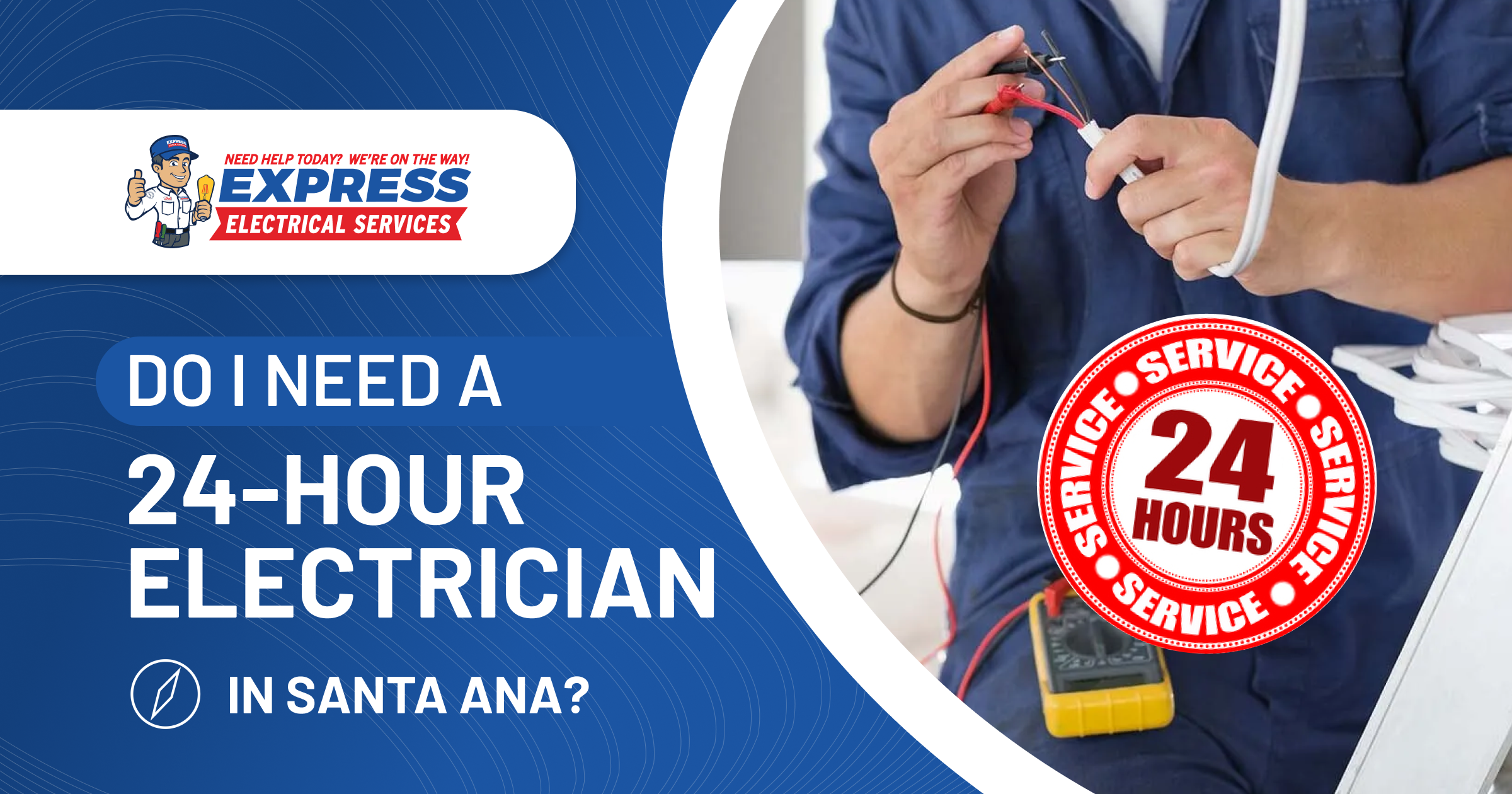 Electrical glitches are more common than most people realize. Fortunately, many electricians are available day or night to address urgent matters. But is every issue an electrical emergency? Do you need to call a 24-hour electrician in Santa Ana every time the lights flicker, an outlet doesn't work, or a breaker trips? That all depends on the nature and scope of the issue; an emergency electrician has the licensing and experience to safely handle a wide range of problems.
Why Call an Emergency Electrician?
An electrical emergency can occur at any time. The damage may have been hidden for a while and is first showing itself. Or, it may have occurred suddenly due to a surge or physical force involving restoration work or something beyond your control. No matter the nature of the problem or what caused it, an emergency electrician is the one to call because they:
Respond at Any Day or Time
Whether you need help during the work day or in the evening, the middle of the night, on a weekend, or on a holiday, the technician will be dispatched to your home and provide a fast diagnosis and electrical repair.
Are Licensed and Certified
Ask for the technician's credentials if you have any doubts. An emergency electrician should have state licensing and industry certifications proving they have the education, work experience, and knowledge to address any issue.
Understand the Urgency
An emergency technician is trained to act with urgency and work under pressure. They won't sit around and wait for someone to come and fix the problem. They are skilled and equipped to troubleshoot the underlying issue and make repairs on the spot.
Know How to Work Safely
Safety is a top priority in the electrical repair business. The risk of burns, electrocution, and fires is too high. Every task an electrician performs is carried out following all applicable safety guidelines to protect your home and family.
Guarantee Cost Benefits
You'll have to pay for any electrical repair, but a reputable 24-hour electrician in Santa Ana will provide an upfront estimate and get your approval before starting. A reputable company will almost surely guarantee its work with a warranty.
When Can an Electrician in Santa Ana Help?
From time to time, a circuit breaker might trip or light may flicker. You probably don't need an emergency electrician when an isolated issue occurs just once. But it is important to pay attention and be diligent when it comes to your electrical system. 
If the lights start flickering every time you turn on an appliance, you may need rewiring work or a dedicated circuit installed for an air conditioner, refrigerator, or other large appliance. The same goes if breakers trip frequently; that's a sign the circuit is overloaded or damaged, so it's time to call for emergency electrical repair.
Other reasons to call a 24-hour electrician include:
You get a shock from a switch, outlet, or plug.

A switch, outlet, or electrical fixture makes buzzing or sizzling noises.

An electrical component sparks.

The

breaker panel

makes noise.

An appliance starts to smoke.

There's an electrical burning smell in your home.

A wire is loose, torn, or frayed.

A power line near your home has fallen.
If a fire occurs, call 911 and turn off the power supply to your entire home. You should have a fire extinguisher handy just in case, which can help quickly put out a fire. Once first responders have arrived and the fire is out, call an electrician. Do not turn the power back on until the problem is found and all necessary repairs are completed.
Call Express Electrical Services
Our team takes calls 24 hours a day and will send an electrician in Santa Ana, Los Angeles, or much of Southern California to your home. Our electricians arrive in 60 to 90 minutes. Homeowners can entrust Express Electrical Services during an emergency and our technicians are trained and equipped to quickly fix any problem. To request service, contact us online or call 323-727-7799.