What Is A Smart Home?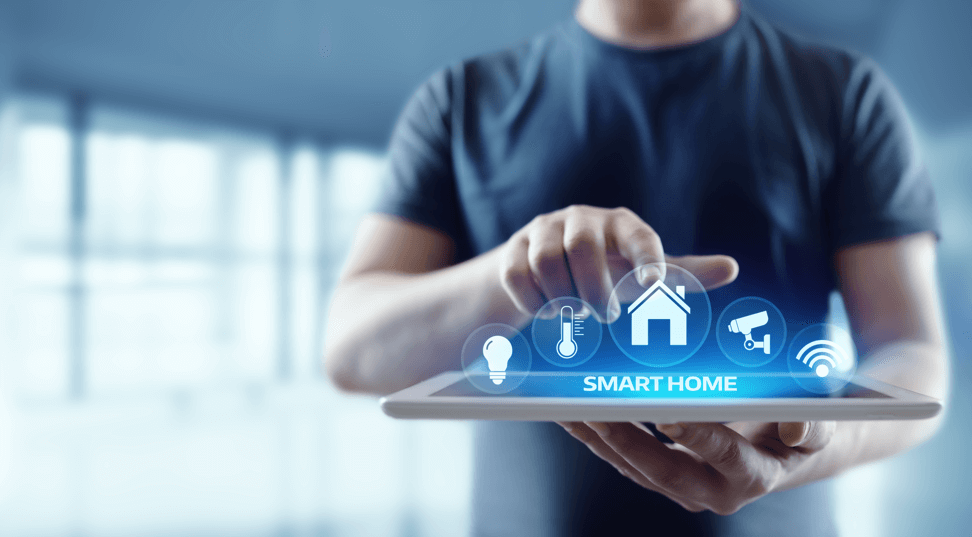 The concept of the smart home has proliferated in today's households. In a general sense, smart homes have a number of automated devices and systems, whether they're built into the structure or added later. Some have artificial intelligence. There are also voice activated systems that constitute smart devices. Smart home systems can integrate televisions, appliances, computers, cameras, speakers, security systems, and garage door openers.
A smart home can help you:
Reduce expenses: Smart thermostats allow you to program heating and cooling settings, or regulate the process on their own, while interconnected lights and appliances can power down systems when not needed to save energy.
Be more secure and safe: Connect your security cameras, lights, and doorbells; and you can do tasks such as check the front door on your smartphone or have automatic lights turn on if someone is outside. Such systems can avoid a break in.
Manage tedious tasks: Automatic washing machines, refrigerators that order items you need, and robot vacuum cleaners are examples of smart systems that can make your home more convenient and save you time.
Be entertained: Today's digital assistance, when connected with speakers, can play the music you want to hear, provide sports scores, and help find movies. A host of other connected devices can be linked together, so the possibilities are nearly limitless.
Electrical Automation
Electrical automation, which can save you energy, lower your utility bills, and make your home more convenient and efficient, is a major part of a smart home. You can even take advantage of data and voice control over devices to help manage otherwise manual tasks. A Los Angeles electrician can install smart home devices in little time, ensuring they are installed and working properly.
Home automation enables you to take advantage of:
Remote security, in which you can access security camera feeds and control smart locks from your smartphone. Cameras with motion sensors can relay the alert to wherever you are. You can speak into your phone to be heard over your home's intercom system. Even sound the alarm if necessary.
Wireless automation, which enables you to control your heating, air conditioning, door locks, and blinds while you are away, or when you're on your way home. You can cool off on a hot summer day, or feel warm and cozy, as soon as you walk in the door.
Automated landscape lighting to improve your home's curb appeal, make it safer to navigate your property at night, and startle potential burglars hiding behind walls or bushes. You can also set the system on a timer or adjust lighting remotely.
A smart home is many things. It can sport the latest in automation. Devices such as digital assistants, thermostats, connected lights, cameras, and doorbells, as well as smart hubs that connect all your devices, can help automate your home and simplify many daily tasks. Your local electrician can help determine which automation devices you stand to benefit from the most.
A Los Angeles Electrician Can Help Improve Your Smart Home
Express Electrical Services is the best electrician to manage your home automation needs. Whether you want to upgrade to the latest technologies, enjoy energy efficiency, or need electrical repairs, we are available 24/7 to answer your questions or schedule service. Our licensed, trained electricians provide electrical automation services across Los Angeles, Orange County, Riverside County, and elsewhere in Southern California. Contact us at 855-976-9049 to inquire about our security and smart product services, or feel free to submit a request for service online.
Share This Post!