How to Install Rooftop Christmas Lights Like a Pro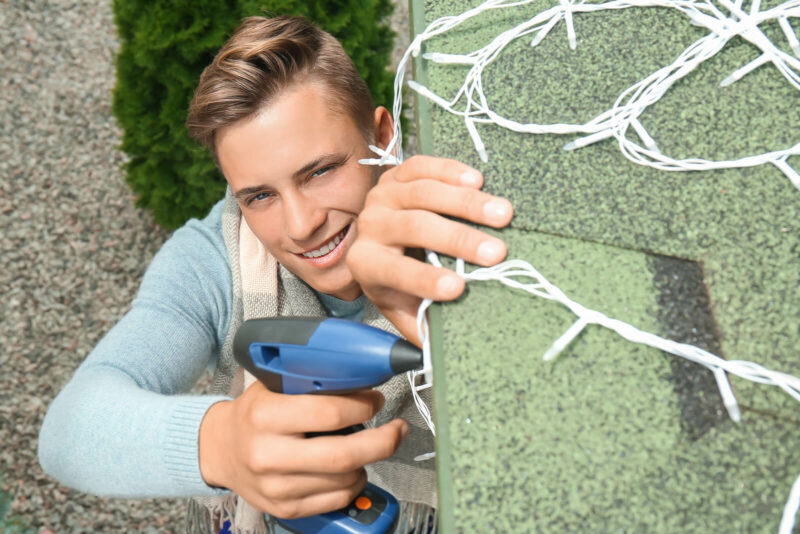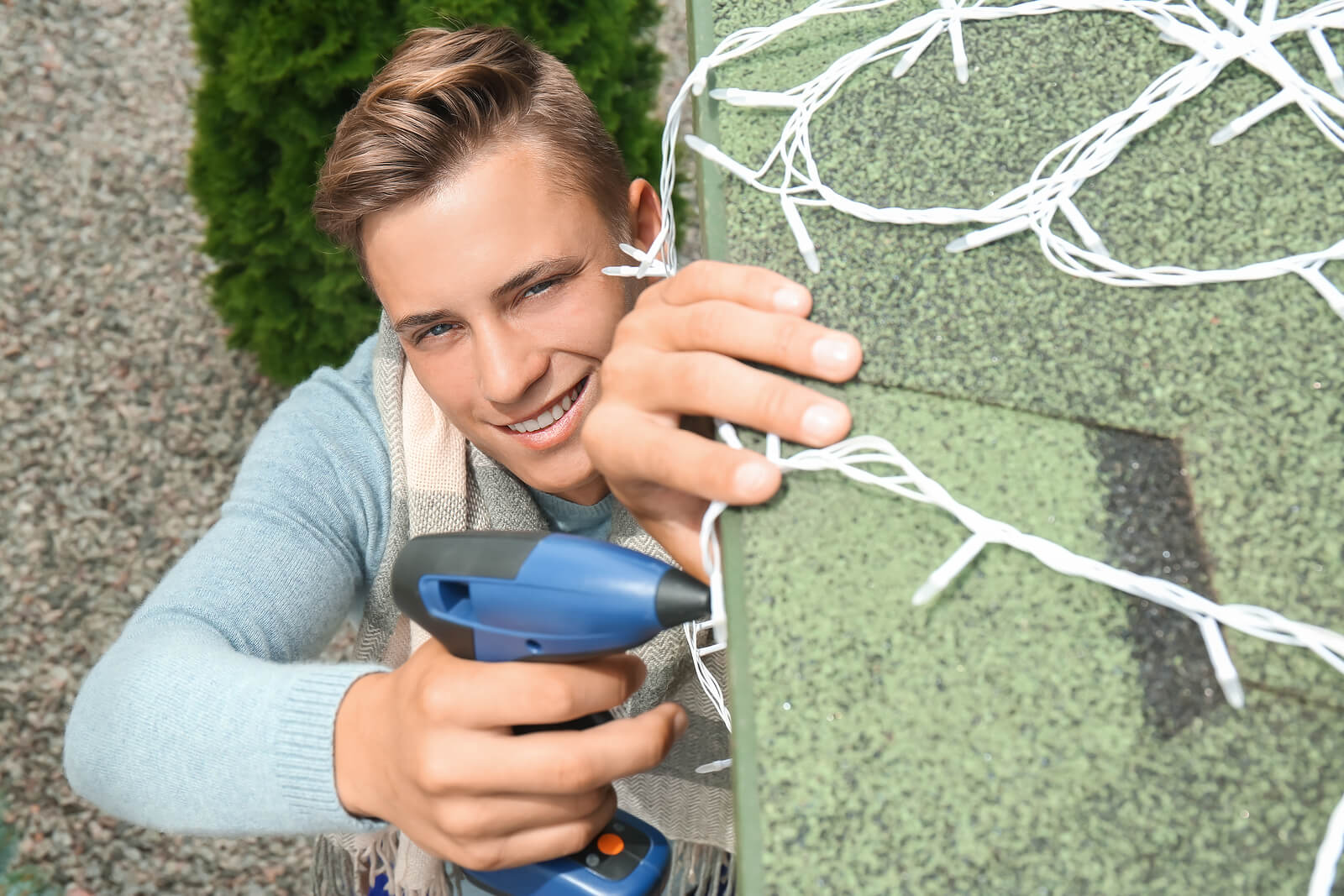 Hanging outdoor holiday lights comes with a few hazards. But working with rooftop Christmas lights is especially challenging and can be dangerous if not executed correctly. Here is how you can do it like a pro and have a beautiful display to admire all season long.
Rooftop Christmas Light Installation Tips
Plan Ahead
It's important that you know the ins and outs of the area you're going to decorate before you install a single light. This job is more complex than simply installing window Christmas lights, where quick tweaks can be made easily. To begin, start with the following steps:
Measure every area you plan to illuminate; for porch columns and other cylindrical/spiraling structures, measure them with a string.
Label all measurements on a diagram; next divide the total distance by six to determine the number of lights you need, assuming a strand with six-inch spacing between bulbs.
Know the types of lights available; there are icicle, snowflake, LED, and traditional light strands as well as mini, round, and dome bulbs.
Know your power requirements; note the locations of all the outlets you'll use, whether you'll need extension cords, and if your electrical system can support the extra load.
Purchase lights that are UL-rated for outdoor use; these are waterproof, so won't cause an electrical shock or fire if they get wet. Any extension cord should be rated for outdoor use as well.
Examine the Lights Carefully
If you notice a holiday light set has frayed or exposed wires, loose connections, or broken sockets, return it or throw the set away. If the wiring is damaged, hanging the set can lead to an electrical short and potentially a fire. Home electrical fires occur more frequently during the holiday season and improperly used lights are one of the reasons.
Install Grounded Power Stakes
A GFCI stake can be purchased at a local hardware store. It can serve as your power source and provides a safer place to plug in your light sets. Numerous sizes are available. You can also find stakes with built-in timers that can help save energy.
Exercise Caution When Installing Lights/Decorations
When installing rooftop Christmas lights, it's important to follow theses steps to maximize your safety:
Use a strong, sturdy ladder made of wood, fiberglass or other non-conductive material.
Fasten outdoor lights with light clips, instead of nails or staples that can break the insulation, and secure them tightly to surfaces to avoid wind damage.
Unplug all lights and decorations before you leave the house or go to sleep for the night; leaving them on increases the fire risk.
Don't use more than three standard length strings of light per extension cord.
Always work with someone else to have a spotter when using a ladder or an extra set of hands when hanging Christmas lights.
When you set up your rooftop lights, choose a mild day and start early so there's plenty of daylight to work in. Lay out the lights in your garage or other open, dry space. Untangle all wires and make any necessary repairs before installing the lights. And if you're using incandescent and LED bulbs, do not connect them together; the excess power load drawn by the incandescent lights will fry the LED strings.
When you replace a Christmas light bulb, verify the new bulb matches the wattage rating of the strand. Too high a wattage can damage the wires and cause a fire.
Contact Express Electrical Services
Installing rooftop Christmas lights can be safe and exciting when done correctly. We hope you learned from our pro Christmas light safety guidelines, but if you need help with light installation or ensuring your electrical system is up to handling the extra load, Express Electrical Services can help. Call 323-727-7799 for service in Los Angeles County, Orange County, Ventura County, or the Inland Empire.