How Do I Know I've Found a Licensed Electrician In Los Angeles?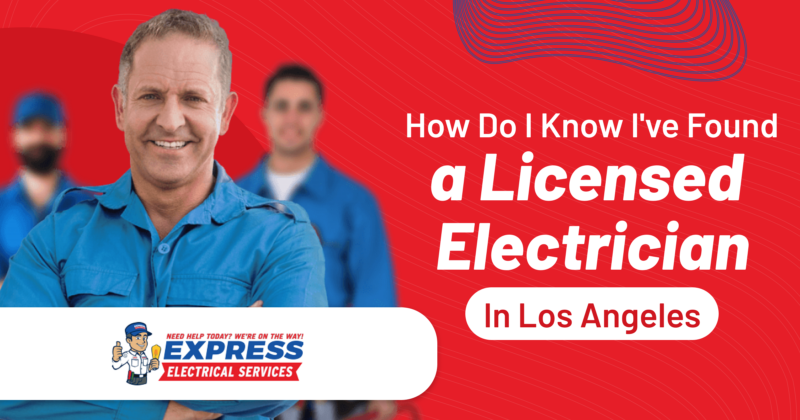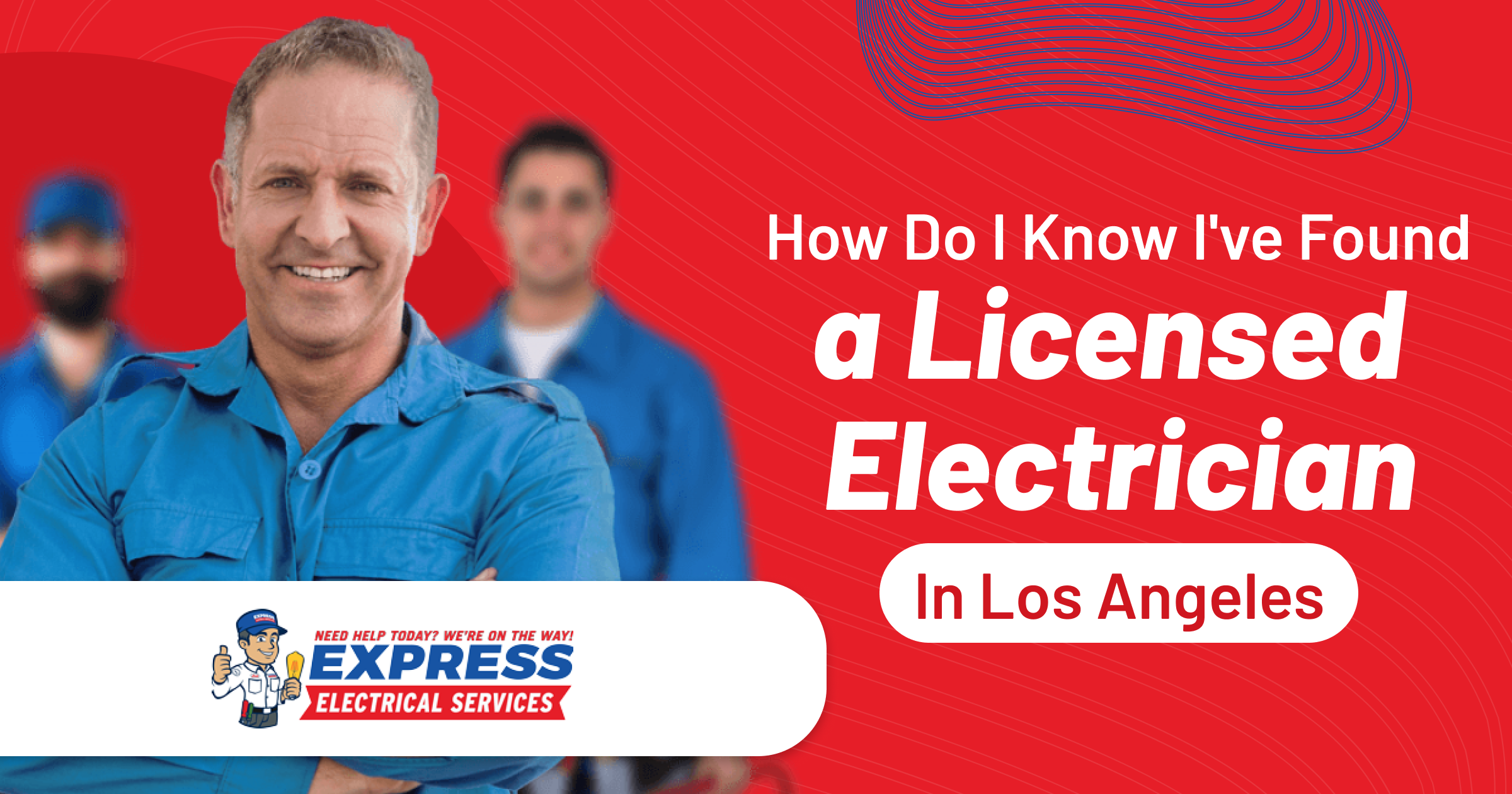 When you contact Express Electrical Services, you know you've found a licensed electrician in Los Angeles. But just because an electrician claims they are licensed doesn't prove they're qualified. Being licensed means an electrician has had the training, on-the-job experience, and testing to ensure they can perform tasks safely and in compliance with local laws and codes.
Some of the confusion stems from the terminology. Licensed electricians can be registered or certified. If a technician is registered, they can perform electrical work only in a specific region. A certified professional can work anywhere in the state they are licensed. Depending on the state, only a journey-level electrician needs to be licensed, while other states require apprentices to also be licensed. In some locations, professionals must be licensed at the city or county level.
In California, an electrician must be certified and licensed to work in their trade.
Verifying an Electrician Is Licensed
There are several ways to obtain proof an electrician is properly licensed:
Check the Contractor's Website

: An electrician's credentials, certifications, and licensure status should be listed online. Checking their website also allows you to see

reviews

and the results of past projects. Look for details on the company's services and membership with associations.
Ask an Electrician Directly

: Ask for evidence of licensure when vetting an electrician. Record their full name, the electrical company's name, and the number on the license. Check that the contractor and the individuals working for it are licensed to ensure the technician who visits your home is qualified to perform the work.
Check with the State

: You can check with a local licensing department or your state's Department of Labor. The State of California, Department of Industrial Relations, has a website where you can perform an

electrician certification search

. It allows you to search using numbers only or the first four letters of a person's last name and the last four numbers of a driver's license or identification number.
Talk to a Friend, Family Member, or Neighbor

: Asking a person who has worked with the electrician can provide evidence they are licensed. Find a next-door neighbor or someone who has recently had electrical work done in their home. But to be sure, double-check their information using the steps above.
Is Licensure Enough?
Licensed electricians in Los Angeles complete each job according to the National Electrical Code's guidelines. They are also knowledgeable about building codes and permitting requirements. A licensed contractor is also bonded, meaning you are protected should they not complete a job properly or if they cause property damage.
When an electrician is licensed, it just means they meet minimum state requirements. Many contractors go above and beyond these requirements with certifications. An electrician's certificate can provide assurance they are up to date on anything from general wiring to specific safety standards to installing lighting and appliances.
Signs an Electrician Is Unlicensed
Don't hire an electrician if you have a gut feeling they are not reputable. And look for signs they may not have the proper license, such as:
You can't find proof of licensure from any sources

The electrician only accepts cash for payment

They don't provide a receipt for payment

They require you to purchase parts and supplies

Details on pricing and project scheduling are vague

The name on a service vehicle doesn't match that of the company
You can report an unlicensed contractor to the Contractors State License Board by submitting the appropriate information to the Statewide Investigative Fraud Team. It takes years of experience to become a licensed electrical repairman. Don't put your home and safety at risk by hiring an unqualified individual.
Contact Express Electrical Services Today
Our licensed and trained electricians provide installation, repair, and maintenance services throughout Los Angeles and Southern California. Homeowners trust Express Electrical Services for help with electrical remodeling, home automation, and electrical panel upgrades. Whether you need an old house rewired or a ceiling fan, EV charger, or GFCI installed, we're here to help. To request service from a qualified electrician in Los Angeles, call 323-727-7799.