How Do I Know I Need EV Charger Repair?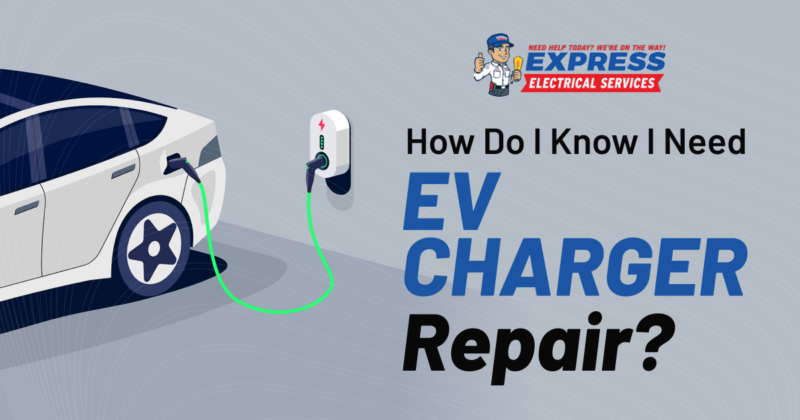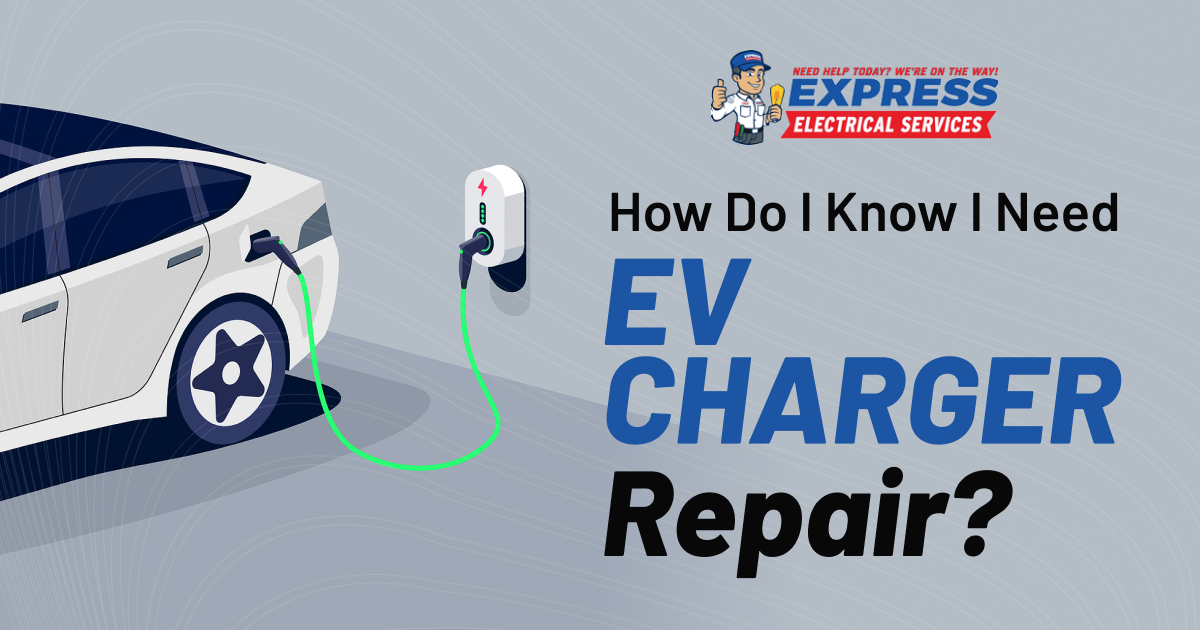 Electric vehicles (EVs) are now a common sight in California. Many homeowners have installed EV chargers to avoid the wait and high costs associated with commercial charging stations. Home charging systems are incredibly reliable but can require repairs over time. Here, we'll look at a few reasons to suspect you may need professional EV charger repair.
Troubleshooting Your EV Charger
The first step is to determine if your charging system needs to be repaired. Before you call a qualified electrician to come and service the unit, look for the following issues you may be able to resolve:
Cable Connection
A cable not inserted all the way or stuck can prevent your EV charger from working. Newer cables tend to be firmer and less flexible. Check the connections on both ends to determine if this is the issue, or whether there's a problem with the outlet or electrical panel.
App Settings
Check the app for smart charging settings. If these are selected, charging may be delayed until local electrical usage declines. This can make charging cheaper but is not useful when you need to charge the vehicle now (uncheck "Smart Charging" or click "Boost" to start the charging process).
Delay Timer
If the delay timer was set, your vehicle won't start charging until later in the evening. This avoids using too much electrical power in your home. To charge your vehicle right away, turn the setting off.
Every make and model of EV charger is different. For more troubleshooting tips, check the user manual for advice from the manufacturer.
Reasons to Call for EV Charger Repair
It's generally hard to damage an EV charger by using it. Normally, it should last up to 10 years. Common signs that it needs to be repaired include:
The Fan Isn't Working
High temperatures can cause damage, so an electric vehicle charger has a fan to ventilate it and dissipate heat. Hot, rainy, and humid weather can cause a short circuit, disabling the fan and overheating the unit. Poor contact with the power plug can also cause damage over time.
The Charger Burns Out
The charger won't work if the battery terminal voltage is too low. However, an older charger will burn out if the battery terminals are connected in the wrong direction. Newer systems feature reverse connection protection. This prevents damage if positive and negative connections are made in reverse. Instead, the charger simply won't operate.
Charging Times Are Longer
With a Level 2 charging station, your EV should be fully charged in 4 to 10 hours. Call a professional if there's a persistent increase in charging times. 
Voltage Levels Have Decreased
Normally, Level 2 systems operate at 240 volts. If the voltage decreases, as evidenced by longer charging times or a multimeter test, the charger or your electrical system may require professional service.
Visible Damage
You'll need EV charger repair if the unit appears to be damaged, whether it's dented, cracked, or burned. If the charging cable's insulation is broken and the internal wiring is visible, contact a professional to replace the cable.
Schedule Professional EV Charger Maintenance
Call for help when there's any change in how your EV charger is functioning. But EV chargers also require maintenance to ensure the system works safely and that any minor issues that could cause the charging station to fail or the EV battery to be damaged are found and fixed. Maintenance is also needed for the EV charger to work efficiently and to keep the warranty valid. At Express Electrical Services, we provide routine maintenance to check cables and major components for wear and tear or damage.
Contact Express Electrical Services Today
Our licensed technicians are trained in the latest equipment, tools, and service methods to provide high-quality EV charger repair. You can depend on us for EV charger maintenance as well, which protects your charger, vehicle, and home electrical system. We're also available 24/7 in case you need emergency electrical repairs. For professional service in Southern California, contact us on the web or call 323-727-7799 today.