Holiday Lighting Safety Tips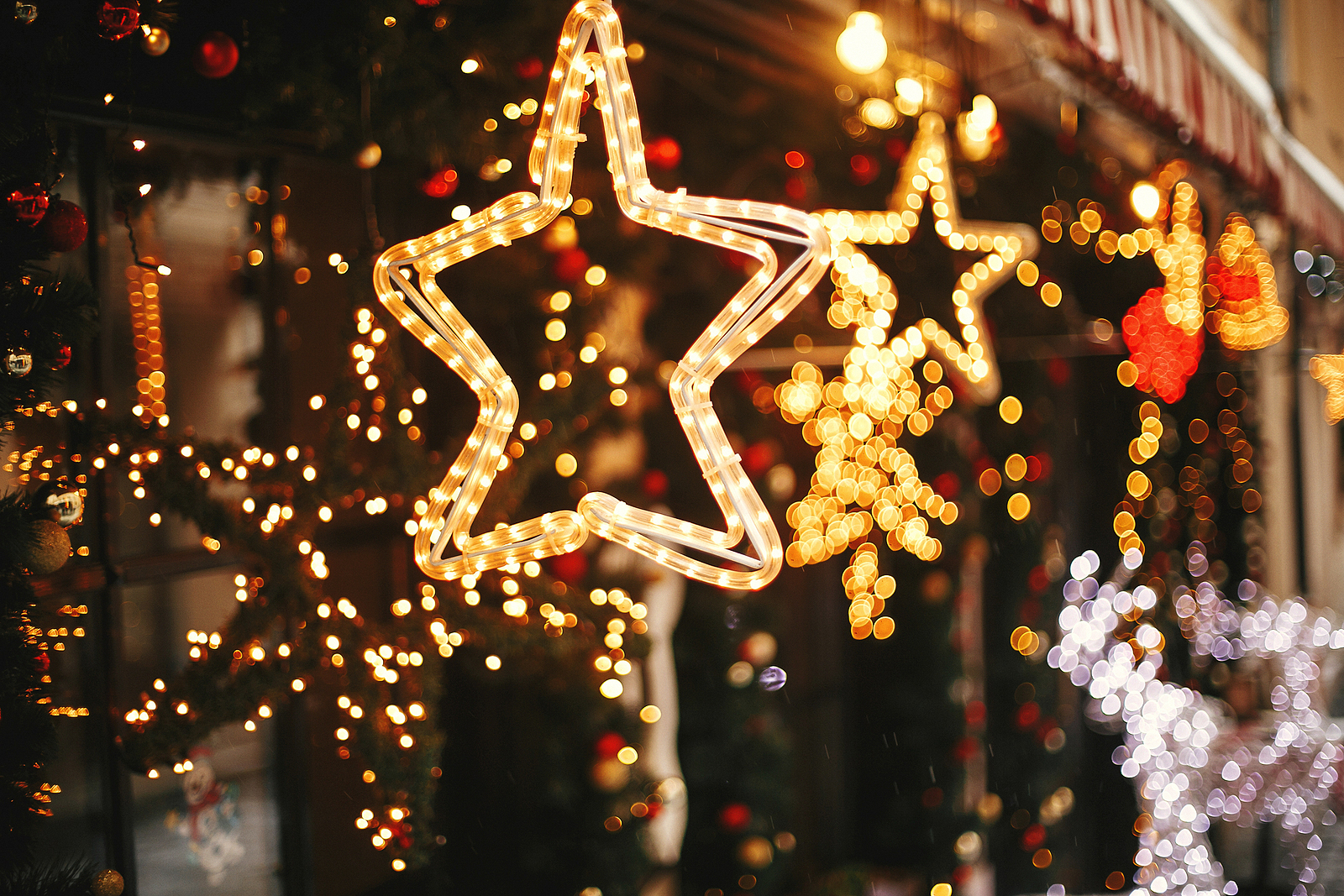 The holiday season is upon us and, like many homeowners, you're probably planning to put up holiday lighting. But string lights, tree lighting, and other forms of indoor and outdoor lighting can create electrical safety hazards. Electrical emergencies and home fires increase every year during the holidays (on average, there were 160 Christmas-tree related home fires a year between 2013 and 2017, according to the National Fire Protection Association). That's why we've compiled this list of holiday lighting safety tips to help you get through the season.
String Light Safety Tips
String lights are often used to decorate trees, interior rooms, windows, and exterior facades. They are quite common, but can be dangerous if misused or not installed properly. Follow these tips to ensure holiday light safety:
Check for frayed cords, damaged wires, or cracked sockets.
Replace any burnt out bulbs or string lights that are damaged.
Look for an Underwriters Laboratory (

UL) rating

that confirms outdoor lighting/extension

cords

are suited for outdoor use and verified to have

weather resistance

.
Don't use any extension cord that's not rated for outdoor use.
The open end of string lights should never be left on the ground; electrical contacts can be contaminated with water or dirt and short out.
Never use staples or nails to attach a string light set. If they cut through the insulation, an electrical fire can occur. Instead, use gutter clips or plastic clips.
Remove holiday lights within 90 days of installing them. This avoids long-term weather damage and potential problems caused by wildlife.
Use

LED holiday lighting

, which is often safer, longer lasting, and more reliable. LED lights consume less power as well.
Tree Lighting Safety Tips
Both real and artificial Christmas trees can be fire hazards if you don't take precautions. These safety tips can avoid a serious problem:
Adjust

tree lights

before you connect them, and look for broken/frayed wires and loose connections.
Do not rest bulbs on tree branches or needles. They should be upright, which you can ensure with a twist-tie or clip.
Always supervise young children who play near lights and decorations.
Unplug tree and decorative lights before leaving home or going to bed for the night.
Check for a "flame resistant" label on any artificial tree before you buy it.
Never place a Christmas tree within 10 feet of a fireplace.
Don't place lit candles near the tree.
Discard the tree after a month, as it can dry out and become even more flammable.
Safe Practices for Cords and Outlets
Issues with cords and outlets can put your electrical safety at risk, but here are simple ways to avoid trouble:
Keep cords away from water or metal, as this creates a major

fire hazard

.
Do not overload

outlets

with multiple plug sockets.
Use extension cords carefully; uncoil them fully before use and don't run a cord near a bulb or heat source.
Don't run a cord under a rug, door, or window sash.
Plug cords, light strings, and electrically powered decorations into GFCI outlets.
Contact Express Electrical Services
We provide a full range of electrical services in Los Angeles and across Southern California. Customers rely on us for lighting repair and other types of electrical repair, including professional re-wiring, remodeling, and electric panel service. Our company is open during the coronavirus pandemic, taking all necessary precautions and recommendations; certified technicians are adhering to social distancing, PPE, sanitizer, and other guidelines. To schedule a service appointment by a licensed, trained electrician this holiday season, contact us today!