Electrical Upgrades That Are Energy Efficient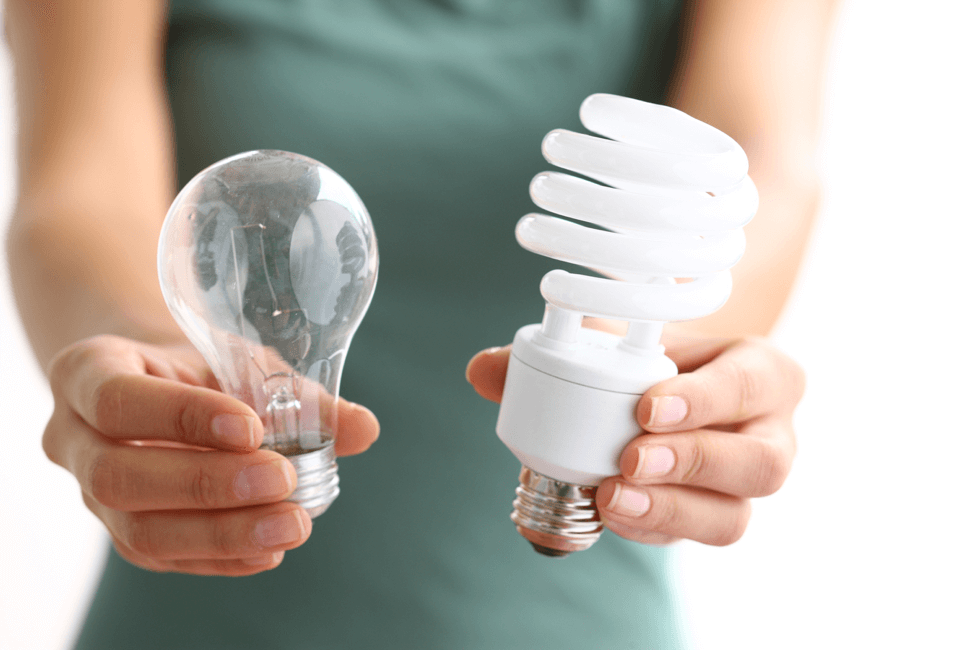 With energy costs rising, energy efficiency is more important than ever before. Perhaps your home is not as efficient as it could be. However, electrical repairs and upgrades can offset high utility prices and, in some cases, pay for themselves in the long run.
Here are some upgrades that may improve your home's energy efficiency:
Install Efficient Lighting
Modern LED bulbs can reduce lighting-related energy usage by 50% to 75%. Both LED and CFL bulbs use less energy and now produce light as vibrant as their incandescent counterparts. These bulbs last longer too, meaning you save on replacement costs; plus, you don't need a Los Angeles electrician to install them.
There are also a few energy-saving options when it comes to lighting:
LED desk lamp: Complement your workspace with an LED light that lasts up to 25 years; an auto-off timer saves energy by turning the lamp off automatically.
LED dimmable under-cabinet lights: Illuminate your kitchen with 12W lights that provide plenty of brightness; with a dimmer switch, you can adjust the lighting to your preferences.
Solar-powered outdoor lights: Solar powered path lights can improve visibility and safety without draining your wallet, and make your garden or patio accessible at night.
Security lights: Options include multi-mode, waterproof solar wall lights that work for hours on end before needing a charge, as well as security lights with motion sensors.
Update Your Thermostat
A programmable thermostat automatically regulates the temperature, whether you're at home, sleeping, out for the day, or on vacation. Turn it back a few degrees. By leaving the temperature at a comfortable level, you can save up to 10% annually on heating and cooling costs.
Maintain Your HVAC System
Heating and cooling can account for 43% of a home's energy use. By maintaining your HVAC system, its components can run more efficiently. Purchasing a newer system may be worthwhile, especially if the company offers great financing options. Energy-efficient air conditioners, thermostats, and hot water heaters can reduce energy bills.
Upgrade to ENERGY STAR Rated Appliances
Consuming 15% of your home's energy, appliances are used daily, including refrigerators, dishwashers, microwaves, clothes washers, etc. If you have a refrigerator built before 2001, consider a replacement and recover the costs in a few years. Examples of efficient appliances include steam pressure cookers and brushless motor hairdryers.
Non-Electrical Upgrades That Save Energy
Not all upgrades that improve energy efficiency are electrical. These include energy efficient windows, doors, and skylights. Air infiltration can reduce the efficiency and performance of your heating and cooling system, increasing electricity usage. With storm windows, you can reduce heat loss and improve comfort and efficiency.
Other strategies include sealing ductwork, adding insulation, and addressing issues with flue design, chimney vents, and negative pressure areas. Some issues increase the risk of carbon monoxide leaks, so you want to consider carbon monoxide detector installation along with energy saving electrical upgrades. In fact, carbon monoxide detectors can be hardwired to your electrical system to improve reliability.
Contact the Best Electrician in Los Angeles
If you notice your energy bills rising, contact Express Electrician Services and a technician will provide a thorough inspection. From electrical upgrades to the best carbon monoxide detectors and smoke alarms, our electrical experts in Los Angeles, Orange County, and Riverside County will make recommendations and provide the updates and repairs you need—quickly. We are available 24/7 and can respond in 60 to 90 minutes to ensure your safety in an emergency. Request service online or call us at 855-220-1307.
Share This Post!