Top 8 Home Renovation Electrical Upgrades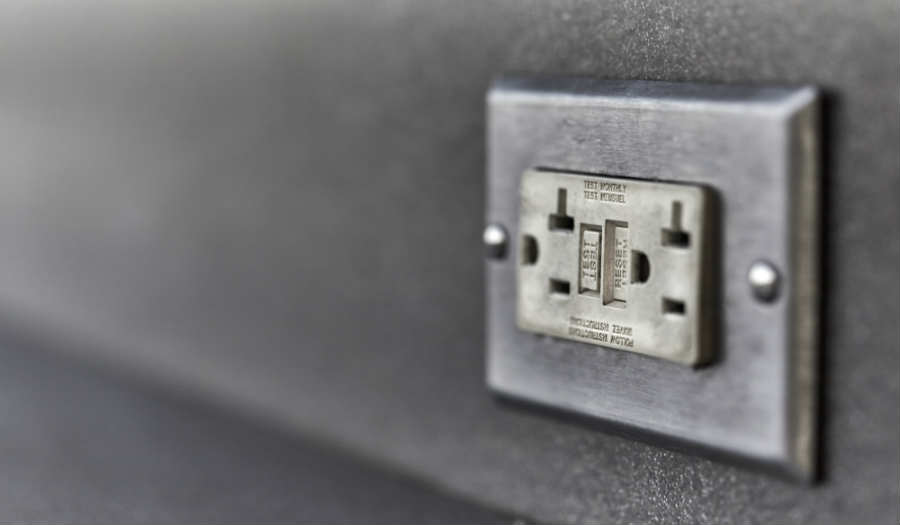 Whether you're remodeling your current home or renovating an older home, it may be worth your while to upgrade your existing electrical system to meet all recommended guidelines and current safety standards. Not only are electrical upgrades a wise investment because they help increase the resale value of your property; certain lifestyle changes, like a new baby or having elderly in-laws in the home, could weigh heavily on your decision. 
Most homeowners are unaware, but every three years The National Electrical Code (NEC) is updated to include revised guidelines for your property's electrical requirements. While these aren't federally mandated laws, these recommendations are considered the gold standard for the safe and proper installation of updated electrical systems, wiring, circuit breakers, and a variety of outlets.
A home fraught with faulty wiring is a major safety hazard and greatly increases the risk of electrical fires. Additionally, old wiring can lead to electrical shock if anyone comes in contact with frayed or exposed wires. Another annoyance that comes along with an outdated electrical system is power surges, brown and blackouts and appliances constantly being tripped.  
Top 8 Home Renovation Electrical Upgrades
Don't be left in the dark! Here is a list of some of the most common home renovation electrical upgrades so you can bring your home up to code and rest easy knowing you're safe from electrical fires and surges. 
1. Outlets
If you live in an older home, chances are that you may have outdated outlets that are lacking proper ground wire. Upgrading older two-prong outlets when you're renovating your home can help prevent electrical shock, fires, and surges.
Another aspect to take into consideration is the size of your family. Take into consideration your electrical needs ten years from now. If you intend on growing your family, your electrical needs may change along with it. A home renovation or remodel is an excellent time to install additional outlets in each room of your home. Some rooms you may want to upgrade and add outlets to are:
Home Offices:

With a sizable portion of the nation's workforce shifting to remote positions, the home office is more popular than ever before. Another thing that has changed is the demands of newer technology like laptops, printers, and desktop computers. Additional outlets in your home office will help prevent overloading power strips and using extension cords, which can both become

safety hazards

if relied on too heavily. 

Children's' Rooms:

When you think about how much today's youth relies on technology, it can make most adults shudder. Video games, newer entertainment systems, and even enhanced

lighting systems

all require more outlet space in the room. 

Outdoor Spaces, Patios & Decks:

This is especially important. For outdoor spaces, you'll want to add GFCI outlets to any outdoor areas to ensure that you are safe in the event your

outlets

come in contact with water or humidity. GFCI is short for

'G

round Fault Circuit Interrupters. These intuitive outlets are designed to instantaneously turn the electricity off if any plugged-in item comes in contact with water or other types of moisture. It is a must for outdoor areas. 

Kitchens:

The kitchen is another area of the home that boasts large and demanding appliances. The same rule of thumb as outdoor spaces applies here. Since the kitchen is a high traffic area where water and moisture are in abundance, you'll want to install more GFCI outlets to handle the load of large-scale appliances. like refrigerators, toaster ovens, ice makers, and microwaves.  
2. Charging Stations
Welcome to 2020, where everyone has at least one handheld device that is always in need of a charge. Charging stations are becoming quite a common addition in new renovations. This not only frees up other outlets, but it allows you to keep all the mobile devices, tablets, and smartphones in one area of the house, instead of having them strewn about the living room and kitchen areas. 
3. GFCIs
As discussed before, GFCIs, or Ground Fault Circuit Interrupters, are absolutely essential in kitchens, bathrooms, and outdoor areas. These extremely effective safety devices are now required for all new construction homes and remodels. Instead of tripping your breakers, GFCIs are designed to immediately switch off if the outlet comes in contact with moisture to avoid electrical shock and fires. The best news about GFCIs is that they are rather easy and inexpensive for your electrician to install. You can do this on a budget. Make sure you have the correct amount of GFCI outlets in your home in and in the right areas of your home. Your electrician will be able to educate you on the local building codes and protocols for current GFCI installation and guidelines. 
4. Electrical Panel Update
While newer homes are arguably becoming more energy-efficient, that isn't to say that all of our modern appliances are becoming more advanced and require more electricity to properly function. Basically, your home's electrical panel needs to be upgraded so it can handle the demand that these appliances and electronics require. On average, it is said that today's households are using 30%-50% more energy than in previous decades. Replacing your electrical panel and breaker box is a wise investment to keep your home safe and surge-free for years to come. 
5. Electrical Wiring Updates
Old wiring is a huge safety hazard and is likely the case in dated structures. When you consider the demands that all of our advanced technology and gadgetry requires, outdated wiring simply gets overloaded, which, in turn, can overload your fuses and breakers. Renovations are a great time to rewire your home as the walls are likely open, providing your electrician easy access to update your home's electrical system and wiring.
6. Light Switches
It isn't just about 'light switches' these days. More and more homeowners want to create the perfect atmosphere in every room of their home. Knowing what kind of lighting to install in individual areas is essential to perfecting the art of ambiance. From dimmer switches to sensor lighting, and 3-way panel sliders, there are a wide variety of light switches on the market today. Ask your electrician about different lighting options and what light switches work best to suit the needs of your family and lifestyle. 
7. Smart Home Upgrades
The conveniences portrayed in the Jetsons actually seem more like the Flintstones compared to today's smart home innovations. Smart home technology has risen to the top in the last decade and is gaining ground in the marketplace. Now it is possible to control your entire home from your smartphone or tablet. This isn't just about having automated lighting and temperature-controlled rooms; this is about safety as well. Smart home upgrades are a great way to keep tabs on how much energy you are using, doors that are left unlocked, if lights are being left on at night, and just about anything you can imagine. If you can dream it, you can do it. Here are some popular smart home upgrades you may want to consider when you begin planning your renovation… 
Smart Home Alarm System 

Smart Locks 

Doorbell and Surveillance Cameras 

Smart Light Bulbs 

Smart Thermostats

Smart Outlets and Appliances 

Motion Detector Security Lights 
8. Surge Protectors
Whole-home surge protection is extremely useful to protect your home's appliances and electronics from undue harm. Power strips don't always cut it, especially in a large scale electrical storm. The only way to truly protect all of the valuables is by installing whole-house surge protection. 
Contact a Licensed Electrician to Upgrade Your Electrical System
Express Electrical is taking steps to follow CDC guidelines to the letter in regards to COVID-19. We are enacting added safety precautions to ensure our customers and their home environments are left undisturbed. Express Electrical considers our customers family and wants to give you the peace of mind you deserve in this trying time. 
Express Electrical Services champions businesses and homeowners that want to install safer electrical systems. We offer superior Los Angeles rewiring services as well as electrical inspections that can help you save electricity and add value to your home. To find out more, call us today: (323) 727-7799