What You Need to Know About Emergency Electrical Services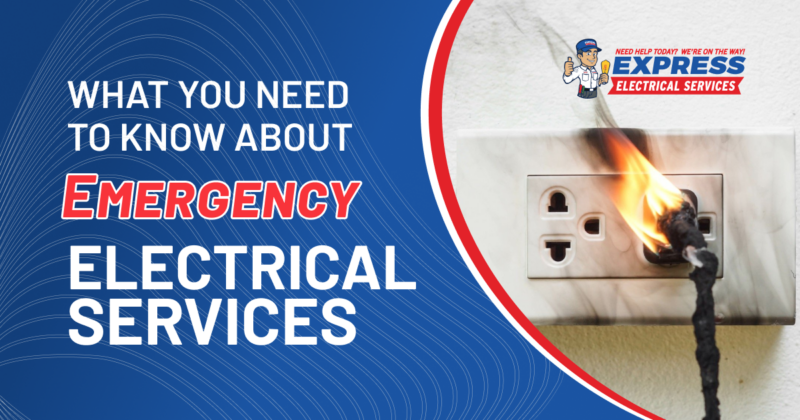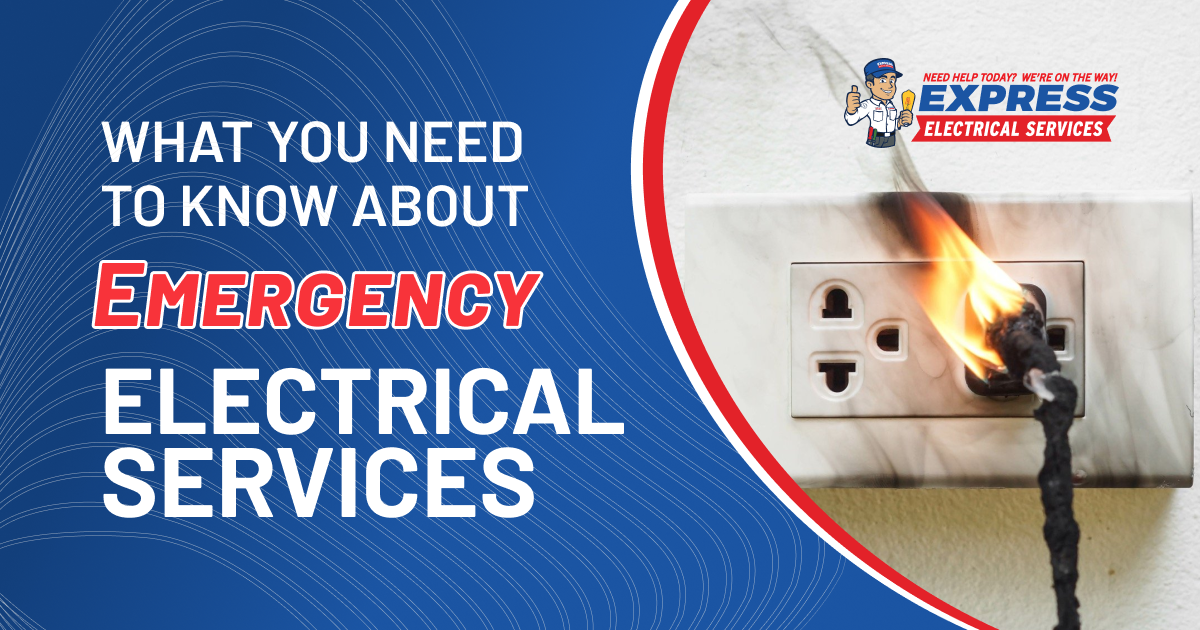 As a leading emergency electrical services company in Los Angeles, we often encounter questions people have about this type of service. During an emergency, you don't have the luxury to request an appointment at the most convenient time. You need assistance from a licensed professional right away. The more you know at this point, the better, so here are some answers to help make a decision and improve your safety.
How Do I Know I Have an Electrical Emergency?
Many people think of an electrical emergency as limited to an outage. A power outage is inconvenient and prevents you from using appliances, electronics, and devices. It can also be a sign of a serious electrical problem. However, there are other issues to look out for, so you can quickly address threats such as an electrical fire, shock, or burn. These include:
Hot Service Panel

: If you touch the breaker panel and it's hot, the current moving through the wires is too strong. Heat is a sign of an overload. It's also possible a wire is frayed or broken. Singed parts and dimming/flickering lights along with a hot panel mean your electrical system requires immediate attention.

Burning Odors

: When there's a burning odor, an electrical fire may be imminent or in progress. Never ignore a burning odor from an outlet, cord, or appliance. If an outlet smells like it's burning, unplug anything connected to it. Call an electrician who can find where the problem is and determine the best repair.

Carbon Monoxide Poisoning

: If you suddenly experience shortness of breath, blurred vision, dizziness, headache, nausea, or vomiting, you may have carbon monoxide poisoning. Installing a carbon monoxide detector in your home is the best means of protection. It will warn of an emergency. Leave your home and call for help right away if the alarm sounds or you notice the symptoms above. 
How Long Does It Take for a Technician to Arrive?
It depends on how far your home is from the emergency electrical services company. Oftentimes, a contractor will have technicians dispatched to certain areas, so they can respond quickly. Express Electrical Services guarantees an emergency response time of 60 to 90 minutes. We take every call in-house so one of our live operators is always ready to respond to emergency calls.
How Do I Find the Best Local Emergency Electrician?
It's a good idea to have the number of a local electrician handy, so you know who to call in an emergency. When comparing electricians, you should always have the following in mind:
Qualifications

: An electrician should be properly educated, trained, and licensed. Continuing education is often required as well. The requirements vary by state, so check your state's rules and requirements for electricians.

Insurance

: Personal liability insurance is a must and any experienced electrician knows this. It protects them from financial loss if damage occurs while working at a customer's property. The company should also have workers' compensation insurance for electricians injured on the job.

Reputation

: Read reviews, check credentials, and ask friends or family members for recommendations. It also helps to ask the right questions when comparing electricians, including about the services provided, their experience, whether they're insured/licensed, and how long they've been operating.
What Does a Contractor Charge for Emergency Electrical Service?
Emergency electrical service comes at a cost. There are a few factors to consider, including the distance the electrician must travel, their experience, and the time you need emergency service. Therefore, the bill for each emergency call may vary. But at Express Electrical Services, we are available 24 hours a day and guarantee fast response times throughout Los Angeles. Our technicians travel in fully stocked trucks so have the parts and tools needed to fix any problem upon arrival.
Contact Express Electrical Services
Whether you lose power, have flickering lights, experience an electrical overload, or suffer a shock or burn, we can quickly dispatch an emergency electrician to your home. Our technicians are fully trained and licensed and we've been serving homeowners in Southern California since 1982. We can handle any job, big or small. To request emergency electrical services, contact us online or call 323-727-7799 today.