What Is an Electrical Plan?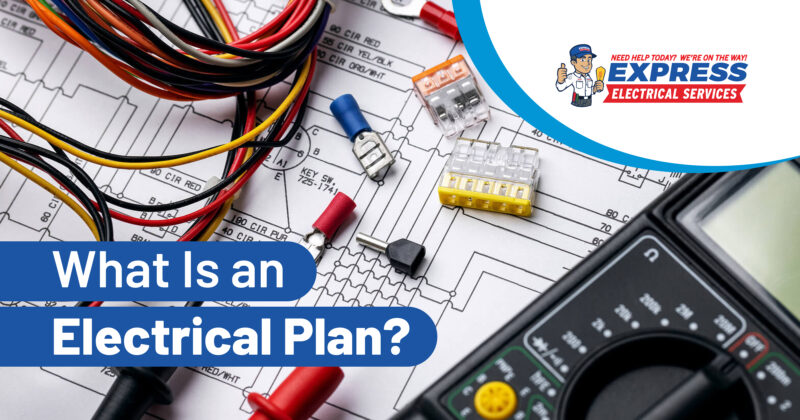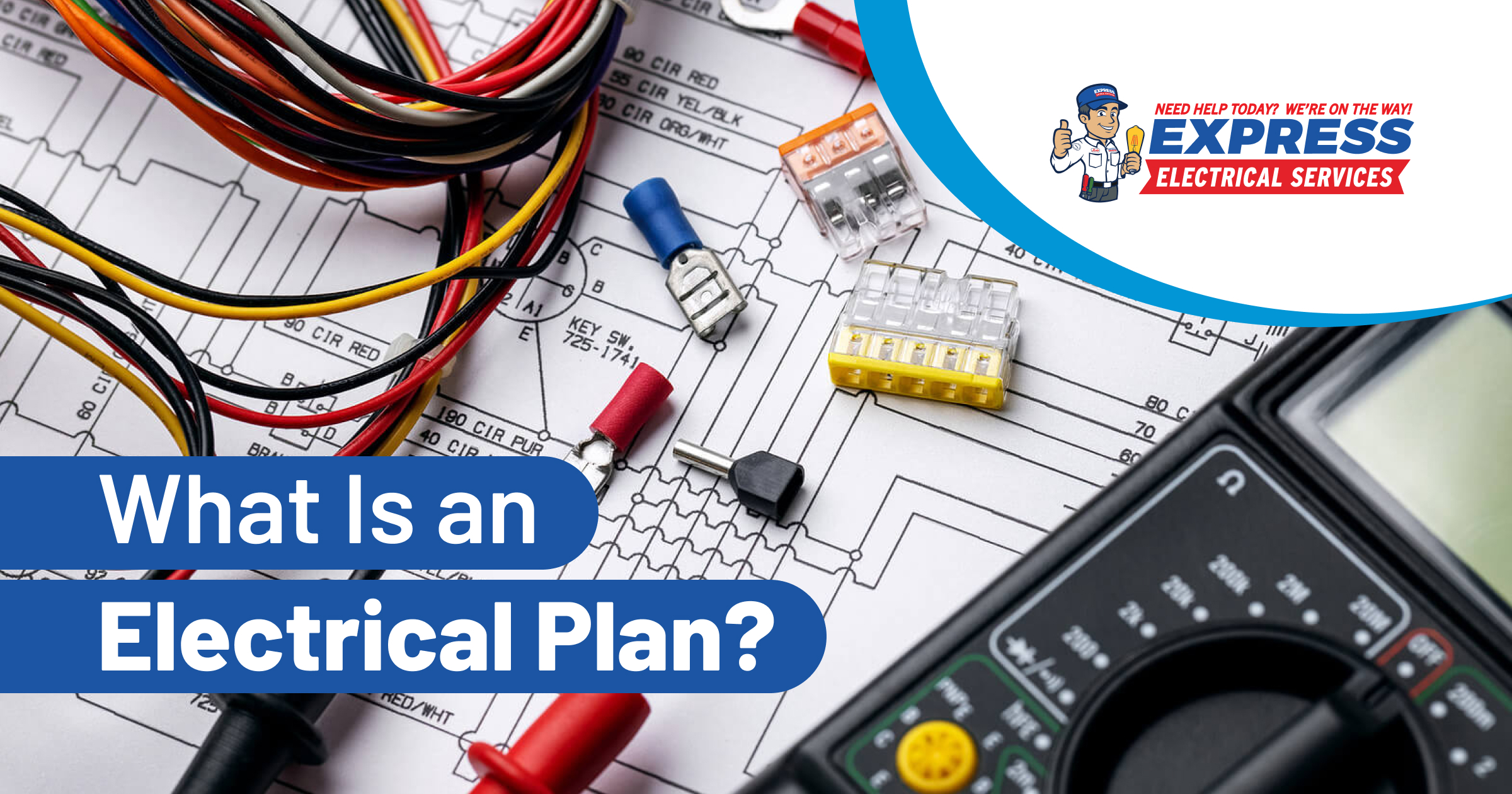 An electrical plan (AKA, an electrical drawing or wiring diagram) is used by an electrical engineer during a construction, renovation, or remodeling project. Instead of words, it uses lines and symbols to show the location of wiring, circuits, fixtures, and electrical components in a building. Below, we'll explain more about what an electrical plan is.
What Does an Electrical Plan Show?
An electrical plan is a type of blueprint and is typically included with the building's floor plan. The symbols it uses represent every component of an electrical system, including:
Electrical Outlets

Lighting Fixtures

Ceiling Fans

Switches

Appliances

Air Conditioners

Electronics

Wiring Connections

Power Lines

Transformers

Generators

Solar Panels
In addition, an electrical plan identifies stairs, railings, and other structural components that need to be considered and/or modified. An installer can see all key elements in one place. Therefore, they can determine how to distribute power, achieve accuracy, and ensure proper operation of electrical components and devices.
What Are an Electrical Plan's Benefits?
A properly drafted plan contributes to smooth electrical installation. It also helps ensure safety, long-term efficiency, and interior aesthetics. Reaching these goals requires proper documentation and the communication of vital information, which is made possible by accurate, up-to-date drawings. 
An electrical plan helps contractors comply with code regulations. It highlights potential risks before installations or modifications are performed, and helps anticipate issues that can cause a technician injury. By drafting a detailed plan, delays and problems can be minimized or avoided. Details like cable types, wire lengths, and parts needed are represented to avoid extra work and higher costs.
How an Electrical Plan Is Drafted
An electrical plan may seem complicated at first, but it isn't as complex as it may look. It can be drafted in just these few steps:
Understand Building Layout

: Create a scale drawing of a room using a graph, with furniture, counters, cabinets, and other items included. Highlight architectural features as well. There's also specialized software for creating electrical plans.

Create a Plan

: Decide what your wiring layout will look like. Will cables run under the floor or through the interior or exterior of the walls? Knowing this before plastering or completing construction or a renovation/remodel can save you trouble later.

Start with Layout

: Consider entry points and exits when placing switches for lights, fans, and ACs. Outlets should be placed near tables and counters. Then decide where appliances go while considering electrical loads on the circuit and accessibility of receptacles.

Physical Walkthrough

: Walk through areas represented, with the electrical plan in hand, to perform a detailed review and analysis. This lets you determine if the drawing is accurate, if anything needs to be added, or whether any other changes are needed. 
When drafting an electrical plan, be as thorough as possible. Furniture placement is crucial because it determines the best places to put electrical outlets, GFCIs, and light switches. Awkward placement can be extremely inconvenient. If renovating your home, plan for additional outlets because later you may want to add, for example, kitchen ceiling lights, table lamps, and types such as task, accent, and ambient lighting.
Get Help from a Professional Electrician
Contact Express Electrical Services for help with electrical remodeling, upgrades, and repairs. We also handle all planning and permitting. If you're wondering what an electrical plan is and think you need one, our licensed technicians have the knowledge and training to help you out. Our Los Angeles electricians work with customers throughout Southern California. To schedule service, call 323-727-7799 today.