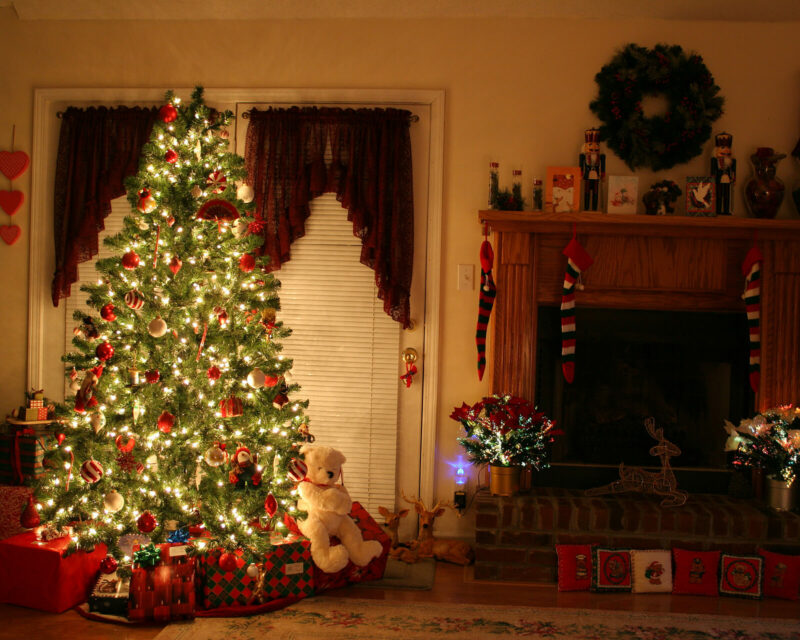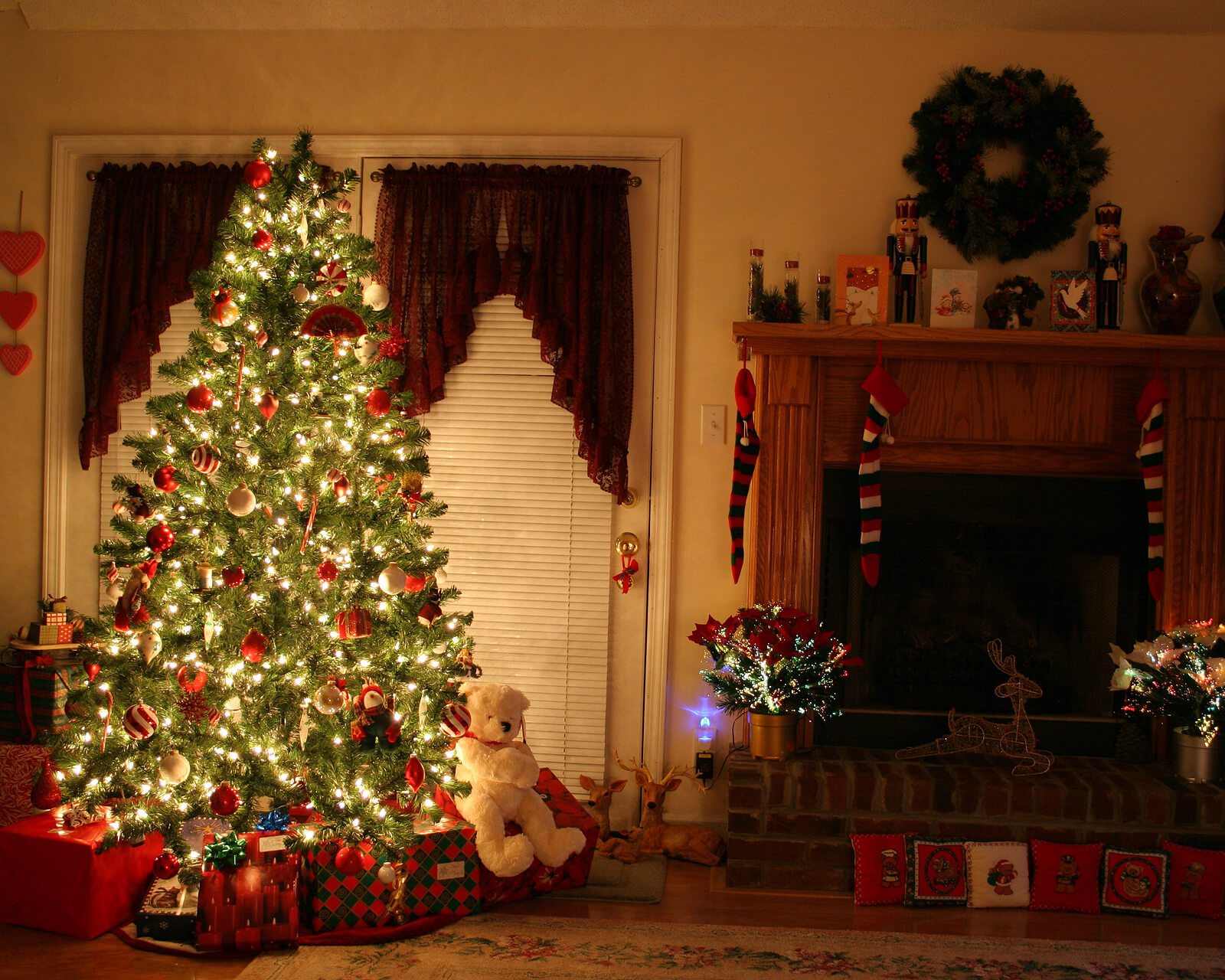 When it comes to celebrating Christmas, there is no better way than to outfit your home and tree with Christmas lights. The early origins of Christmas lights stem from the traditional light of fire as an expression of their December spirit. The households that could afford so would decorate their trees with candles and tree lanterns which were rumored to signify the light of Jesus.
The first noted recording of decorating Christmas trees with candles is said to be in Germany in 1660. However, nearly 100 years later, in 1747, that the Pennsylvania Dutch brought us the "lichstock" (or light stick) (or light stick), a large pyramid made of wood and lit by candles. The only downside to using candles and tree lanterns was that they caused numerous fires. An alternative was sorely needed and it eventually came to fruition years later. It wasn't until Christmas of 1882 that families were able to enjoy the beauty of electric lights to decorate their homes for the holidays. Let's take a more in-depth look into the illuminating evolution and history of Christmas tree lights.
The History of Christmas Tree Lights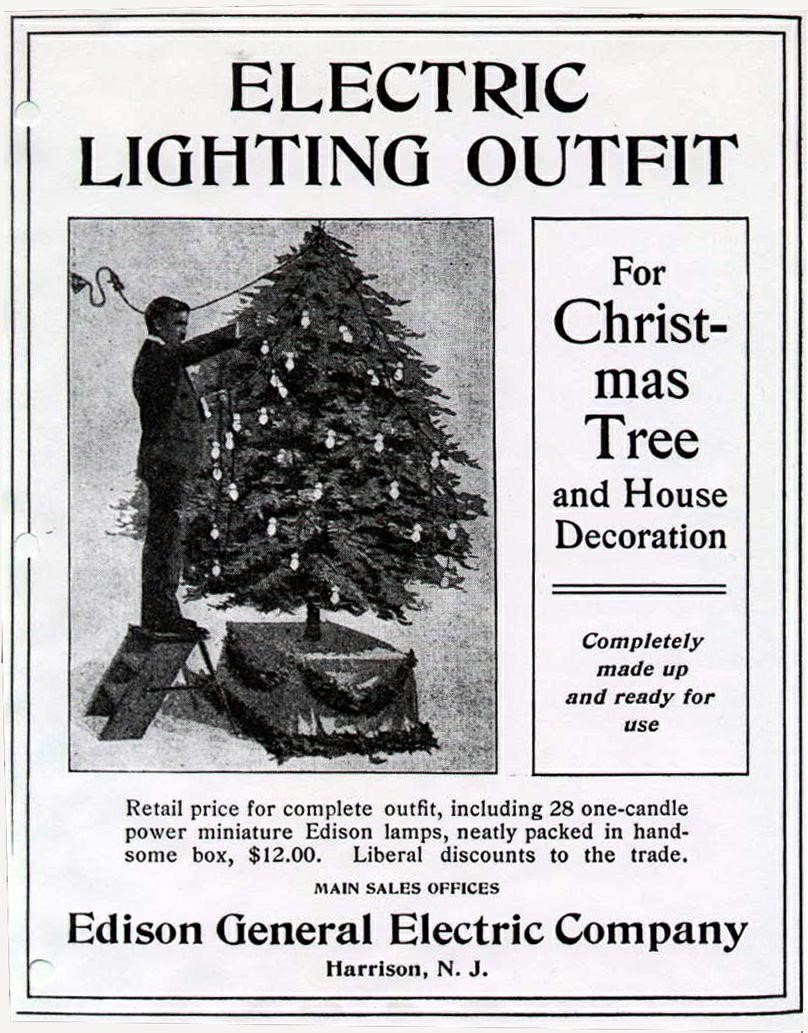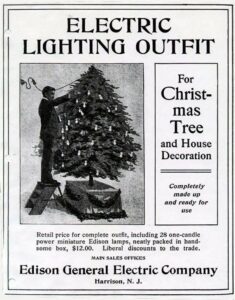 The tradition of electric-powered Christmas tree lights began with the technological accomplishments of Edward Johnson, a friend and partner of inventor Thomas Edison. The early days of holiday lights involved many problems, one of them being how bulky the Christmas tree bulbs were themselves. Even though the strand only consisted of eight large, pear-shaped bulbs on a single wire, they still managed to dazzle onlookers with their patriotic red, white, and blue hues that were representative of America's flag.
Early electric light bulbs were too expensive for most Americans, so the idea to use them as decorations didn't catch on in the beginning. Early sets of Christmas tree lights cost a buyer about $80, or seven weeks' wages or by today's standards. They were made with materials that couldn't compete against kerosene lamps or tree candles back then.
It wasn't until 1895 when then-President Grover Cleveland used electric-powered tree lights to decorate the White House Christmas tree that the technology started to grow in popularity. Decorative holiday lights really started to take off in the 1920s when General Electric began to manufacture less expensive strand lights that were more accessible to consumers.
The tradition of having a public Christmas tree lighting became official in 1923. President Calvin Coolidge chose to decorate the National Christmas Tree on the ellipse of the southern end of the White House grounds with twinkling electric-powered lights, which fanned the flames of their fanfare. Another landmark moment in the history of Christmas tree lights happened in 1931 when construction workers decorated the tree at Rockefeller Center in New York City. Since that day, decorating the ceremonious holiday tree has become a cherished tradition in the United States.
Today, Christmas tree lights have transformed into a multimillion-dollar industry with Americans spending a decent amount of money each year on decorative lighting. According to Statista, "Americans planned to spend 63 U.S. dollars on average on decorations for the holiday season in 2021. This is an increase of almost ten dollars compared to 2015, when consumers spent around 54 U.S. dollars."
Disposable income has been the main driver of profits as it pertains to seasonal decorative lighting. The retail market for seasonal decorations is one of the most thriving parts of any holiday-centric store, with sales typically reaching their peak during major holidays and cultural events. The industry's leading companies invest heavily into advertising their products to maximize potential profits on these items.
Whatever the case may be, the holidays remain a time for celebration. Showing off your Christmas lights has become something to be expected and each year the home light shows seem to get more impressive. With so many options on the market today, including projection lights, energy-efficient LED lighting, animated and color-changing lights, and mini string lights, the possibilities are endless to spread that Christmas cheer.
Contact a Professional Electrician for Holiday Light Installation
Installing rooftop Christmas lights can be safe and exciting when done correctly. We hope you learned from our pro-Christmas light safety guidelines, but if you need help with light installation or ensuring your electrical system is up to handling the extra load, Express Electrical Services can help. Call 805-242-9564 for service in Los Angeles County, Orange County, Ventura County, or the Inland Empire.