NESM: Extension Cord Safety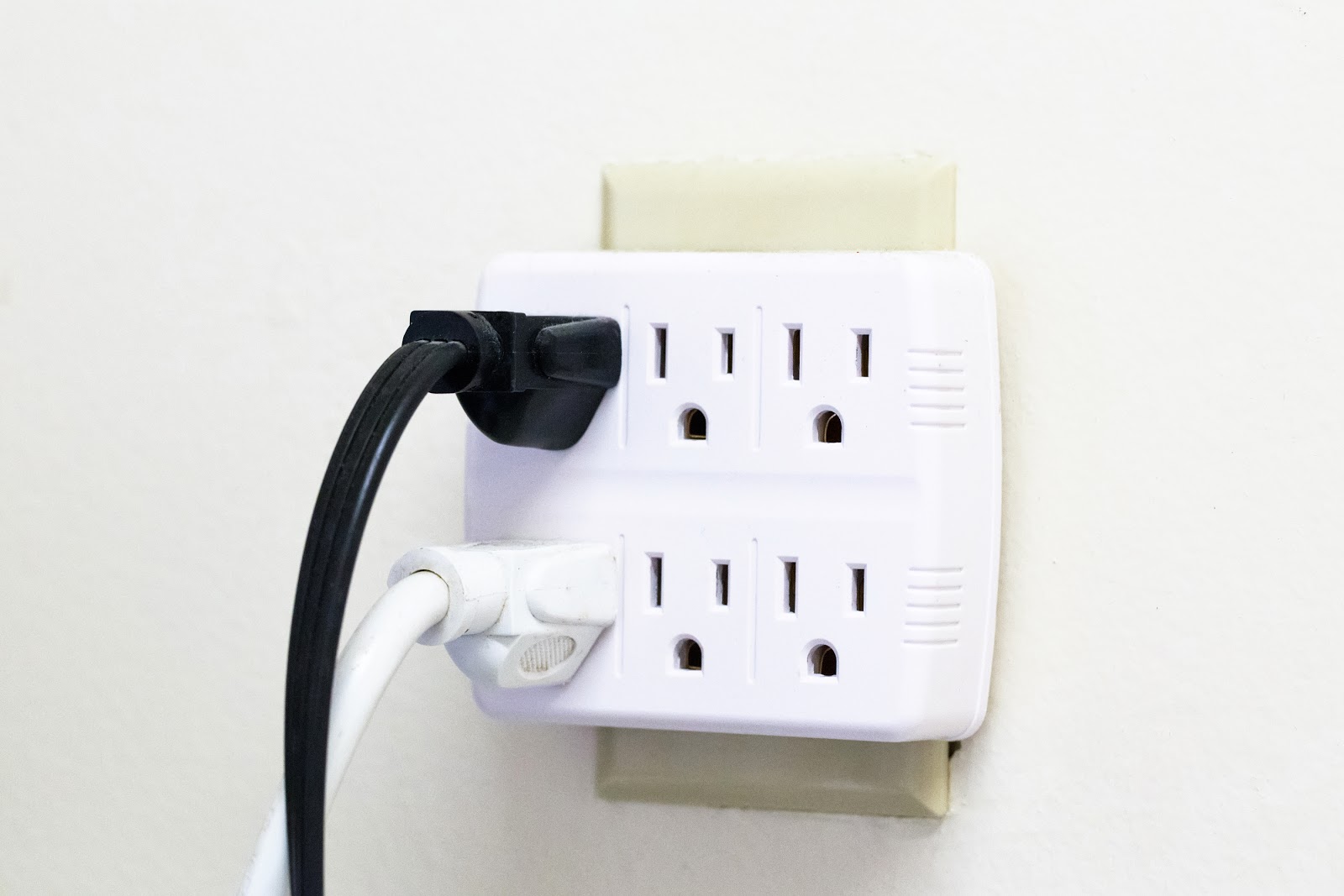 May is National Electrical Safety Month. All month long we have been plugging away at blogs that are focused on electrical safety awareness. It is important to stay on top of the electrical health of your home. Understanding how to keep your property and family safe by eliminating electrical hazardsis a great step towards remaining injury-free for the upcoming summer months. This week we are covering extension cord safety and how to use them properly.
10 Extension Cord Safety Tips
When extension cords are used improperly they can overheat and cause electrical fires and possible electrical shock. It may be hard to wrap your mind around, but according to the Electrical Safety Foundation International (ESFI) extension cords cause more than 3,000 fires a year, resulting in some 50 deaths and injuring hundreds.
Don't overload your extension cord by plugging in more than one appliance, or chaining extension cords together. This can result in the cord shorting out or overheating.
Never use an extension cord to substitute permanent wiring.
Do not allow extension cords to run through pools of water, puddles, sinks or operate them in damp areas.
Extension cords are prone to overheating. That's why it is important to not run extension cords through tight crawl spaces or entryways.
If you find yourself using multiple extension cords or have too many things plugged into them, it is an indicator that you may need to install more appropriate outlets in and around your home.
Make sure to extension cords into grounded outlets.
Make sure the extension cord or temporary power strip you use is rated for the products to be plugged in, and is marked for either indoor or outdoor use.
Extension cords are labeled for either indoor or outdoor use, as well as wattage. Be sure to check appliances for wattage and match that with the extension cord you plan on temporarily using.
DO NOT plug in space heaters to an extension cord.
Immediately dispose of extension cords that are damaged, frayed, or are running hot.
Choosing a Safe Extension Cord
Extension cords come in a variety of lengths, wattages, and gauges. Understanding what cord works in a particular situation and environment is key to using it safely and properly. Here are some guidelines for choosing the safest extension cord to suit your needs.
Only purchase cords that have been tested and approved by an independent testing laboratory like the Electrical Testing Laboratories (ETL) or the Canadian Standards Association (CSA).
If using extension cords outside, make sure you only use extension cords that are specifically made for outdoor use.
Check the user manual and read all instructions thoroughly to understand how the cord is supposed to be used and how much power it draws.
Choose an extension cord that correlates with the wattage of the device or devices you intend to use it with. The gauge of the cord is important as well. See below for gauge and wattage designations.
Extension cords that have three prongs are typically the safer choice. If you have an option, always opt for an extension cord that has a polarized plug.
Extension Cord Designations
S – Extension Cords are designed for general use.
W – If you see a 'W' it means that it is safe for outdoor use.
J – This signifies that the cord is a standard 300 voltage insulation.
T – Mean that the extension cord is made from vinyl thermoplastic
P – Known as 'parallel wire construction', it is able to be used with air conditioners
Cord Length and Amp Limits 
25-50 Feet Extension Cords – 
16 Gauge(1-13 Amps)
14 Gauge (14-15 Amps)
12-10 Gauge (16-20 Amps)
100-Foot Extension Cords – 
16 Gauge (1-10 Amps)
14 Gauge (11-13 Amps)
12 Gauge (14-15 Amps)
10 Gauge (16-20 Amps)
150-Foot Extension Cords – 
14 Gauge (1-7 Amps)
12 Gauge (8-10 Amps)
10 Gauge (11-15 Amps) 
Now that you know what extension cord is best suited for the specific areas of your home, you can begin to concentrate on the overall health of your home's electrical system. Ensuring that your home's electrical system is up to code can not only make your home a safer place by lessening the chance of an electrical fire, but it can prevent injuries as well. Allow the professional electricians at Express Electrical to bring your home up to code and make it your safe place for years to come.
Renovating Your Home and Want to Bring It up to Code? Call Express Electrical
Express Electrical is taking steps to follow CDC guidelines to the letter in regards to COVID-19. We are enacting added safety precautions to ensure our customers and their home environments are left undisturbed. Express Electrical considers our customers family and wants to give you the peace of mind you deserve in this trying time.
Express Electrical Services champions businesses and homeowners that want to adopt energy-efficient techniques. We offer superior Los Angeles Electrical Inspections that can help you save electricity and have a more efficient electrical system. We can help you save money and give back to your planet. To find out more, call us today. 323.727.7799