Innovations in Ceiling Fans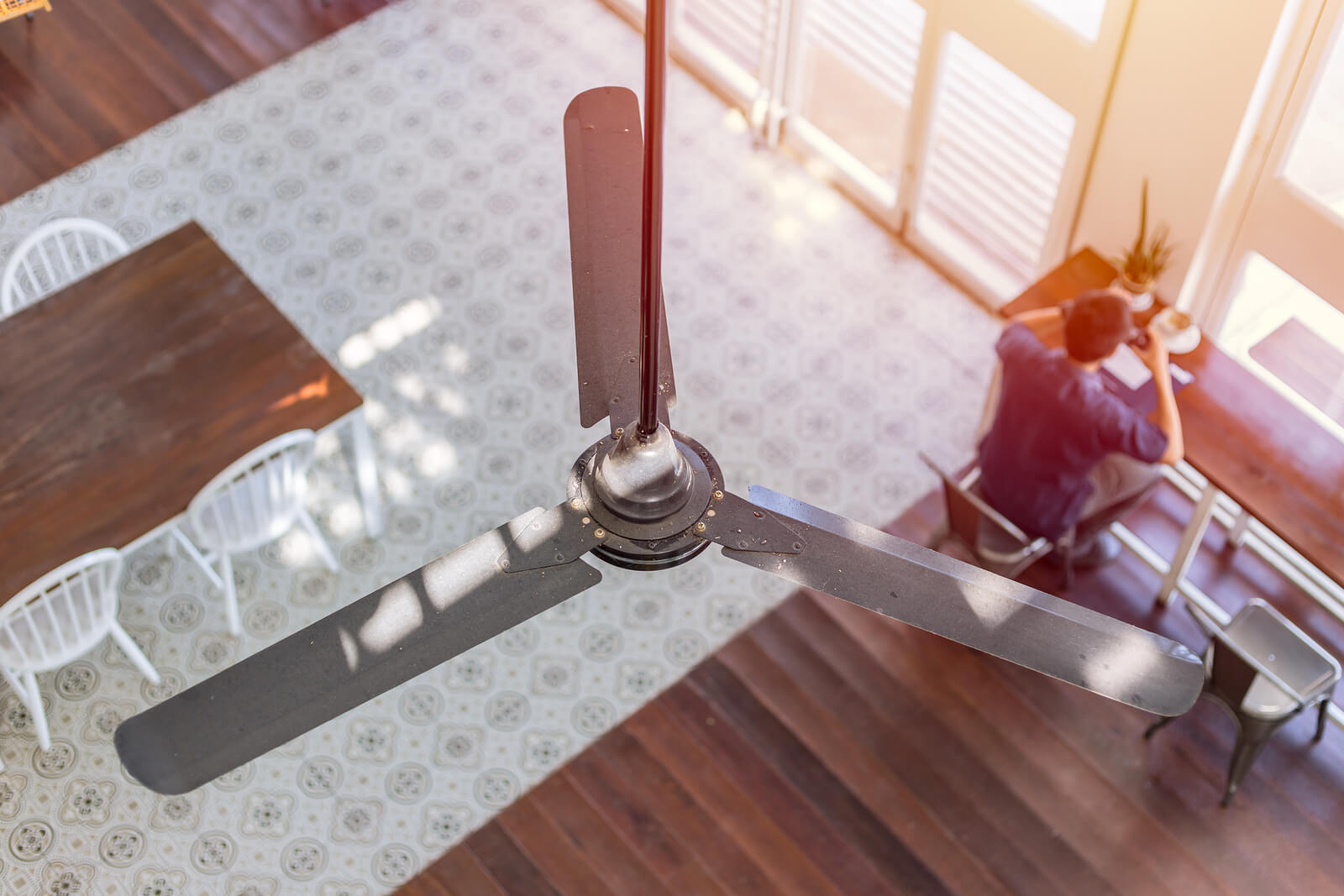 The ceiling fan was invented in 1882 but was mainly a commercial product at the time. Their popularity ebbed and flowed throughout the 1900s and ceiling fans were mainly of Victorian style just 25 years ago. By the 1980s, fans with self-cooling motors and less-wobbly blades came about.
Today's ceiling fans are just as varied in style as they are in function. You don't have to settle for wood blades; metal, canvas, polycarbonate, and other materials are often available. And there's no more rattling either. Fans with blades connected directly to the motor eliminate exposed screws and other parts, allowing for sleeker, smoother designs.
Some other innovative features of modern ceiling fans include:
Single-blade fans: A single-bladed model from Fanimation has a630-inch blade with an 18-degree pitch, so it is aerodynamic while pushing plenty of air around.
Air filters: A fan from Clairion has built-in air filters to trap allergens and reduce odors while circulating air.
Lighting: Fans with integrated lights aren't new, but the use of LED lighting is adding energy efficiency, while uplights help reduce glare. Refinements in design integrate lights that aren't attached to the motor to make units sturdier.
Outdoor ceiling fans: Wet-rated fans can withstand rain, snow, and wind, as they're sealed to protect wires and are made of weather-resistant ABS plastic.
Damp-rated fans: While not designed for direct exposure to water, these fans tolerate humidity in garages, covered patios, bathrooms, and laundry rooms.
Remote controls: Pull chains are relics of the past. Even wall switches are obsolete, as you can now control your fan with a remote or take advantage of built-in timers or thermostatic sensors.
Ceiling fans now come in many styles. Four blades were once standard, but you'll often find five blades in newer fans, which are up to 60 inches wide and tilted at angles to maximize airflow. Not only do they have multiple speeds and run more quietly, but also reverse direction to better circulate heated air in winter. You'll still get cooler air in summer by running the fan counterclockwise to direct cooled air towards the floor.
The Future of Ceiling Fans
Ceiling fan design continues to be refined. In the near future, burglar alarms and smoke detectors may be integrated thanks to the high position of a ceiling fan, while proximity sensors can detect when people are around to turn the unit on only when someone is in the room. There's also potential for fan lighting that mixes fluorescents for ambiance and LEDs to accent artwork.
Efficiency improvements can be expected as well. Aerodynamic arched blades are already making their way into the market. Using fewer parts, they can push more air to meet tighter U.S. Environmental Protection Agency guidelines.
More Choices and Options
Express Electrical Services serving Southern California has a ceiling fan contractor who can install and help you decide on various styles of fans. Traditional fans provide a classic look, antique-style patterns, and ornamental designs while Contemporary units may be monochrome and minimalistic but are sleek and ideal depending on the interior design of your home. Transitional style fans accommodate more types of rooms by blending contemporary and traditional styles.
Contact Express Electrical Services
Whether you are looking to replace your existing ceiling fan or install a new one with an electrical box and special bracing, our electricians can handle the project. We can even inspect your room to determine what size or type of fan is best. To learn more or schedule a visit by a qualified Los Angeles electrician, call 805-250-5807 today.
Share This Post!