How to Use Space Heating Equipment Safely This Winter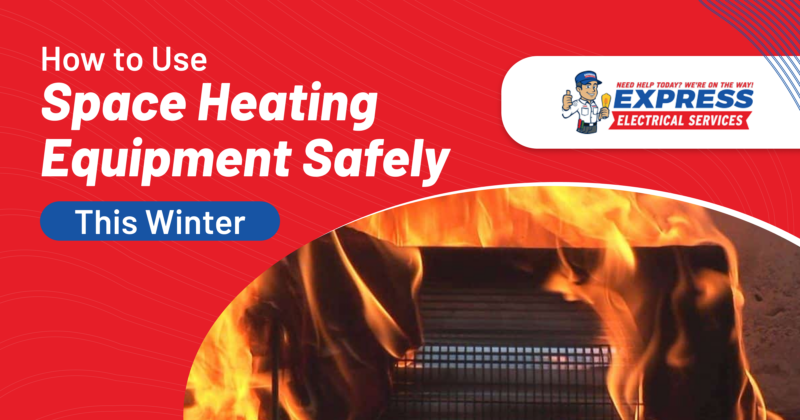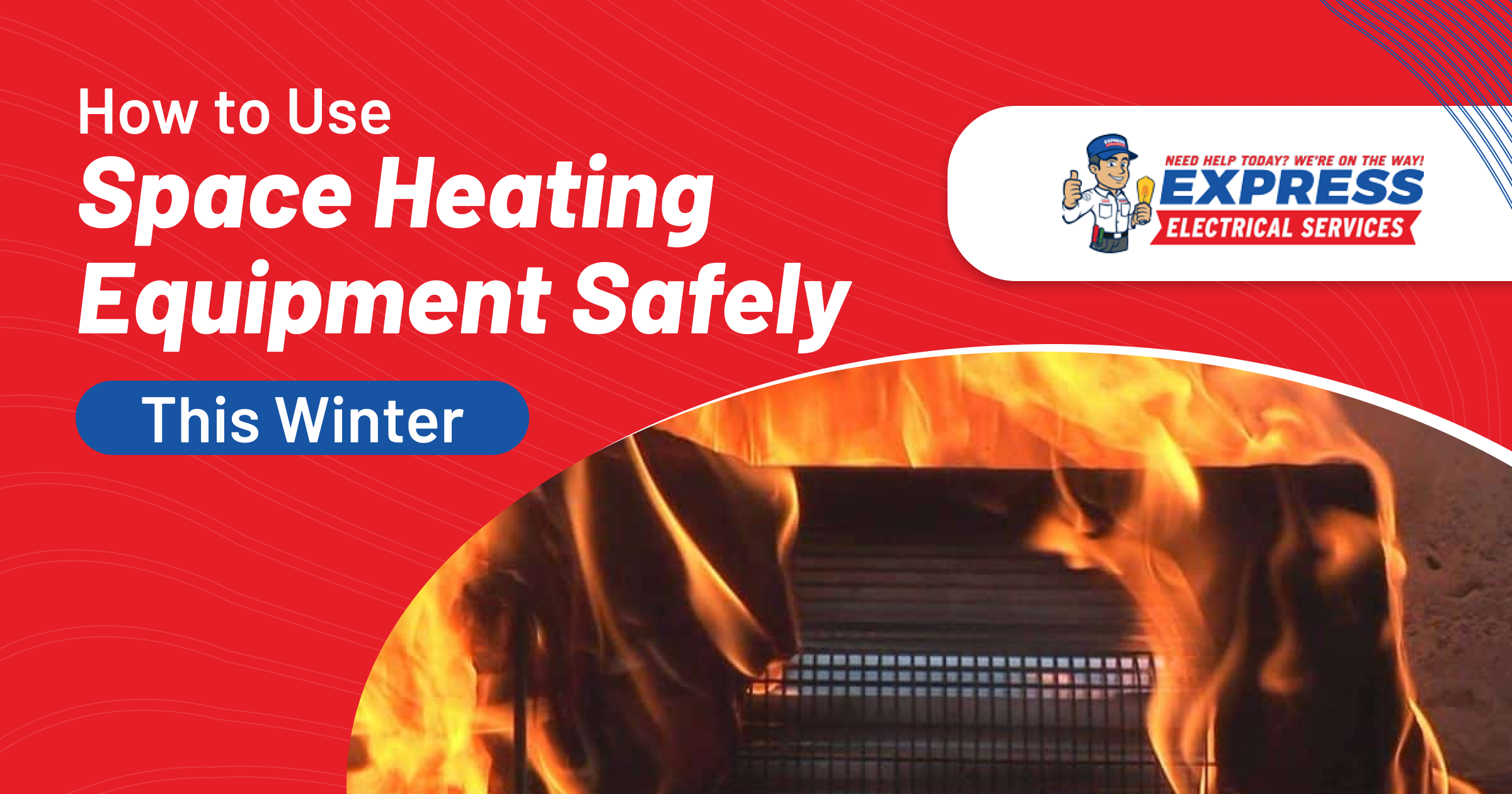 The coldest and darkest days of the year are upon us. People will look for many ways to stay warm, but heating does come with safety risks. According to the National Fire Protection Association, 81% of home heating fire deaths between 2014 and 2018 involved space heaters. Most of these occurred due to common issues you can address or avoid. In addition to calling an electrician in Riverside or elsewhere in Southern California when necessary, follow our important safety tips this winter.
Tips for Safely Using a Portable Space Heater
Consumer Reports notes that half of home heating fires happen in December, January, and February. Most are caused by space heating equipment; oftentimes, electric space heaters are involved. But whether you use an oil- or water-filled radiator, fan-forced heater, ceramic heater, or infrared heater, there's always a risk of fire. 
No matter what type of space heater you have, the following tips can prevent fires and improve your overall safety:
Purchase the Right Space Heater
Make sure the product has a seal proving it's been tested by a qualified laboratory (for example, UL, ETL, or CSA International). The unit should have a built-in thermostat and an overheat protection feature. An auto shut-off function will disable the heater if it tips over.
Be Careful Where You Plug in the Unit
The heater must be plugged into a suitable wall outlet and never with an extension cord or power strip. Plug it directly into the wall. Never plug any other device into the same outlet, as it can overheat the wiring, and call an electrician in Riverside if you need more outlets installed.
Placement Is Critical
Place the device on a hard, level floor. Never put it on a table or a flammable surface. Regardless of where you put the device, set up a 3-foot perimeter so kids and pets cannot reach it. Do not put a space heater in a child's room.
Keep It 3 Feet Away from Combustible Materials
There should be no curtains, bedding, or furniture within 3 feet of the space heater. If you have a taller model, maintain even greater clearance. Check the area for anything that can catch fire (remove them or relocate the heater).
Carefully Unplug the Heater
If not using your space heating equipment, pull the plug straight from the outlet. Replace the cord if it is frayed, worn, or damaged (or the heater if necessary). Check the cord often for any issues.
Other Space Heater Safety Precautions
Here are some additional tips to help avoid a space heater fire:
Turn the device off when you leave the room, go outside, or go to bed.

Never use a portable heater in a garage or workshop where matches, gas cans, or paint are stored.

Don't place the heater near an exit or in the way of foot traffic.

Make sure working smoke and carbon monoxide alarms are installed in every bedroom and on each level.

Don't use a space heater around water unless it has a ground-fault circuit interrupter (

GFCI

) plug.
Call Our Electrician In Riverside, CA
Express Electrical Services can help you stay warm and safe with a portable space heater. Our licensed technicians can install electrical outlets, whole-house surge protectors, and more. If you have questions about heater safety, installation, or placement or have any other electrical needs, request service on the web or call 323-727-7799 today.