High-Tech Holiday Lighting Ideas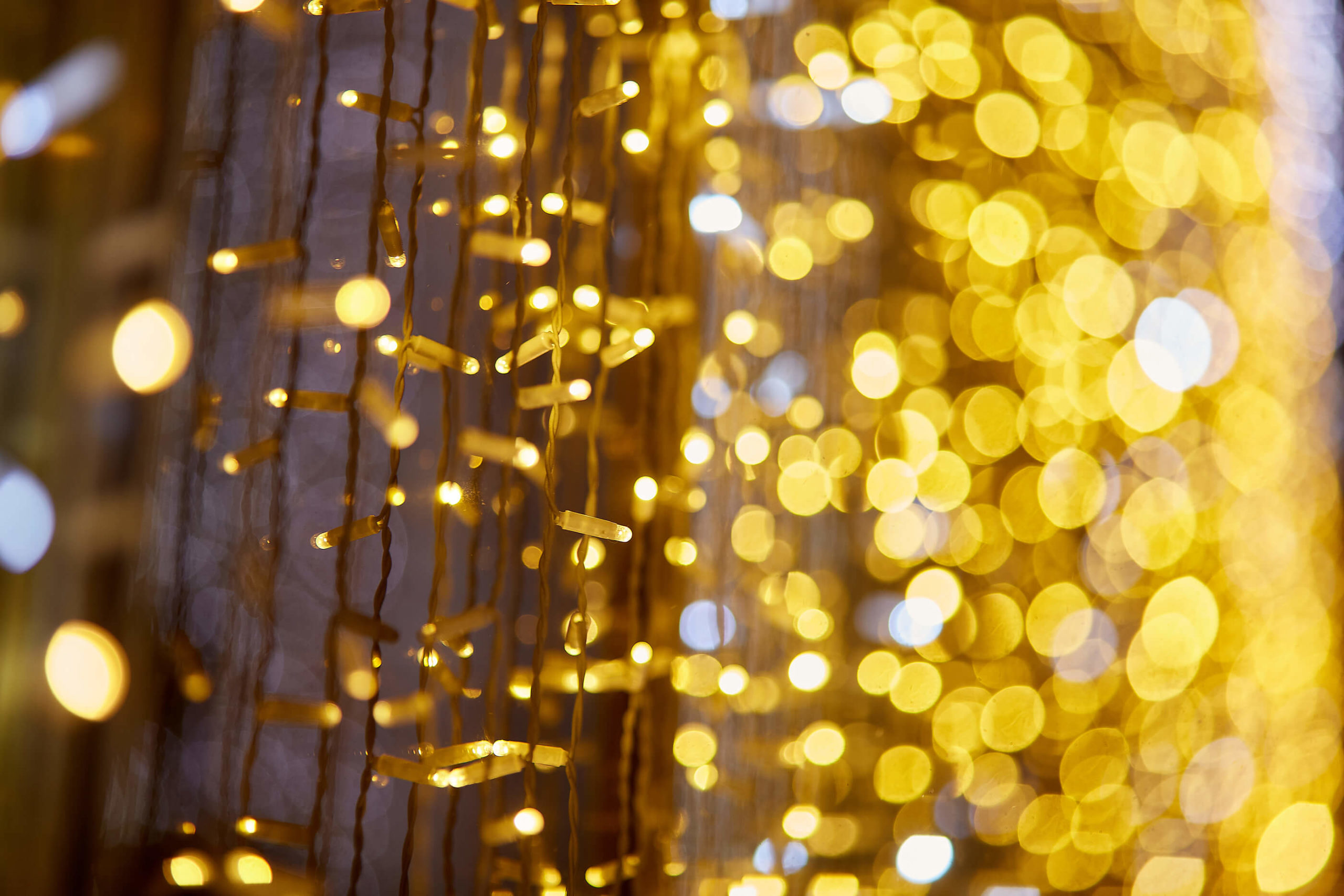 The holiday season is a time for celebrating, gathering, and brightening things up. If you're still searching for ideas on holiday lighting, here are some high-tech solutions. It is now easier than ever to incorporate holiday lights with smart home technologies. From conserving electricity to inspiring creativity, these high-tech holiday lighting ideas are worth considering:
LED String Lights with Special Effects
Lumenplay's S4 Lights consist of a string of RGB LED bulbs. The brightness, speed, and direction of the lights can be controlled using a special smartphone app. While the set comes with pre-set color palettes, you can choose from 16 million different colors. Effects can even be paired with holiday music using the included Music Visualizer. The set is available in different string lengths.
Creative Outdoor Lighting
Outdoor lighting from Lumens is available in orb, egg, cube, cylinder, and other shapes, in various sizes. The lights are Bluetooth-enabled, so you can control their color, brightness, and effects. You can even schedule what times for them to be on. Each fixture is waterproof allowing for durability when used outside your home during the colder months. With Cube Bluetooth Sharp LED Lamps, you can wrap some oversized ribbons around them to create the illusion of magical presents.
Solar-Powered Playbulbs
Each MiPlow Playbulb Garden is a disc-shaped lighting device with 16 million colors. Featuring five lighting effects that can be controlled from your phone, each device is water-resistant and anchored to the ground. Chaining them together allows for unique effects and for users to create various color palettes. Lighting levels are automatically adjusted based on whether it's light or dark outside.
Wi-Fi-enabled LED Light Strips
Your holiday lighting doesn't have to be limited to the exterior with the LIFX Z LED Strip (although framing your windows with it can deliver outdoor effects as well). It provides nearly limitless color and effect options. The Wi-Fi enabled strip is controlled via a smartphone app or by voice using Amazon Alexa or Google Home personal assistants. A starter kit gives you a two-meter strip plus a power pack.
Meteor LED Lights
Frontgate has developed Meteor Lights that enhance the ambience with decorative lighting and effects. Each set of hanging strands consists of two 3-foot light strings and a 4-foot string with 12-channel LEDs. Producing a warm glow, each strand provides six lighting effects. These include chasing lights, shimmer, a steady glow, random twinkling, stacking lights, or a lightning/meteor shower effect.
These options can improve the ambiance of your home and the neighborhood. In short, modern technology can help spread the holiday cheer. It also helps make holiday lighting easier and more energy-efficient to operate, while providing a greater degree of control over the effects and ambience. Another consideration is safety, which Express Electrical Services can help with.
Express Electrical Services Can Help Set Up Your Holiday Lighting
If you're wiring your holiday lights, allow one of our electrical technicians to assess your home electrical system and connect your decorative lights and fixtures properly. Our team is available 24/7 throughout Los Angeles and can provide same-day electrical repairs; we can respond in 60-90 minutes if necessary. We specialize in electrical installation, automation, and wiring so you can depend on us to ensure your holiday lights are installed correctly and safely.
To learn more about Express Electrical Services; our availability in Los Angeles, Orange, Riverside, San Bernardino, and Ventura Counties; and to request service, contact us today.
Share This Post!