Count on Our Emergency Electrical Services During Coronavirus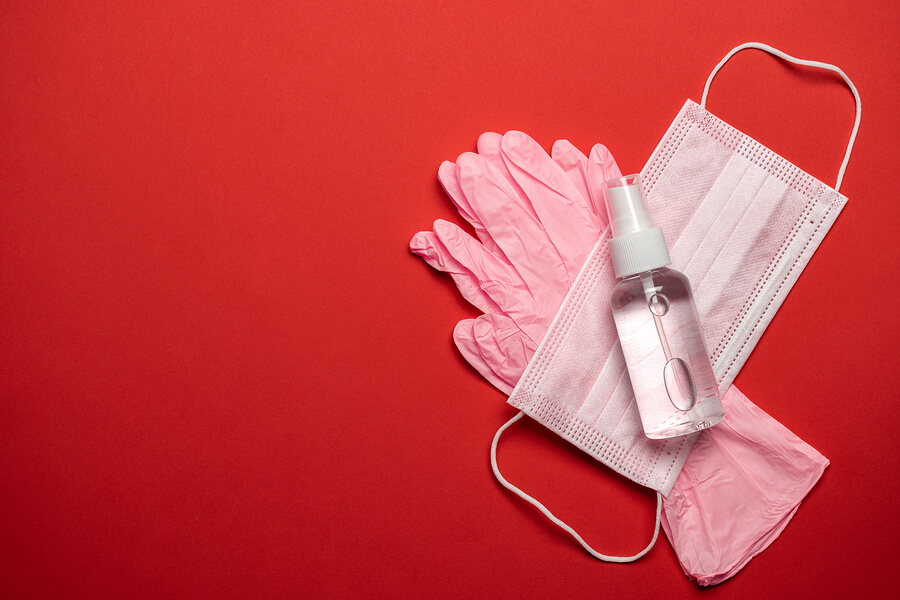 During the coronavirus pandemic, many people aren't thinking of electrical safety. But while we work to stay safe from COVID-19, electrical hazards still exist. You can still count on our Los Angeles electrician as Express Electrical Services is an essential business. A professional electrician is just a phone call away, but there's one thing you should never forget:
Safety First!
The human body is no match for the power and danger of electricity. If you're not an electrician, attempting electrical repairs can cause more damage; plus, you risk a serious injury. Old wiring, faulty wiring or appliances, frayed or otherwise damaged wires, overloaded circuits, or any electrical malfunction should be handled by a professional.
Immediate Response – Especially for our Seniors
We respond immediately to an electrical problem. The health of our seniors is more vulnerable to the effects of COVID-19, but faulty electrical equipment doesn't have to put them at risk either. Our electrical technicians will make your home as safe as possible, whether an emergency electrical repair or electrical upgrade is necessary. If you're a homeowner with a senior occupant, let us know and we'll address any electrical emergency, 24/7.
Reminders About When You Should Call 911
Call 911 if you have a dire situation such as:
Electrical Fire: There are over 50,000 home electrical fires every year, according to Electrical Safety Foundation International. These result in more than 1,400 injuries and close to 500 deaths, as well as over $1 billion in property damage. If you can, cut the circuit breaker and put out the fire with water, a fire extinguisher, or fire blanket. Leave the building if the fire is large and call 911.
Electric Shock: At least 30,000 shock incidents occur every year, resulting in approximately 1,000 deaths. A shock can result in cardiac arrest, breathing difficulties, muscle pain/spasms, severe burns, and loss of consciousness. If a person is still in contact with electricity, turn the power off, move them away with a nonmetal object, or call 911.
When You Should Call an Emergency Electrician
Oftentimes, a Los Angeles certified technician can address the problem. Call us right away if you find:
Sparking/crackling switches: Indicate a hidden wiring problem; if you see a spark or switches are making noise, there's an immediate fire danger, so call your emergency electrician.
Exposed wires: If a wire is damaged and exposed, it's a major shock and fire hazard. Stay away from it and block the area around the wire; and be aware of any water in contact with it.
Damaged outlets: If an outlet is smoking or you smell something burning, there's an urgent wiring problem that requires emergency attention.
Also call us if:
Circuit breakers repeatedly trip, which can indicate overloaded circuits.
The lights dim or flicker, signaling an overload, damaged fixture, or faulty wiring.
An electrical panel is hot; if left alone, it can overload, melt, or catch fire.
Why Express Electrical Emergency Electrical Services
Dispatched across Southern California, we get to your home promptly during an emergency. Our technicians are knowledgeable and equipped with the latest technology. We will ensure your electrical system is safe and functional. At Express Electrical Services, we can address any type of electrical problem, whether it involves breaker panels, wires, appliances, fixtures, or an outage.
We're Ready to Help
We're providing fast, reliable electrical services during the COVID-19 emergency. In addition, we're following CDC guidelines to keep our workers and customers safe, so you can have peace of mind when we enter your home. These include social distancing rules of staying at least 6 feet apart; using sanitizing products for our technicians, trucks, and tools; and wearing gloves, face masks, and shoe protectors during in-home visits. We're also prioritizing elderly and immune-compromised customers.
Currently, we're providing estimates via video conferencing. When possible, measuring and troubleshooting will be performed from outside your home. For fast, reliable, and comprehensive electrical service, call us at 323-727-7799 and we'll fully address your electrical needs.
Share This Post!