As the holiday season approaches, we often think about family fun, gifts, lights, and decorations. Conservation isn't often a priority during the festive fall months, but who doesn't like to save some money? Get busy minimizing your costs, so you can maximize that holiday cheer. Here are 8 ways to save on your electricity bill.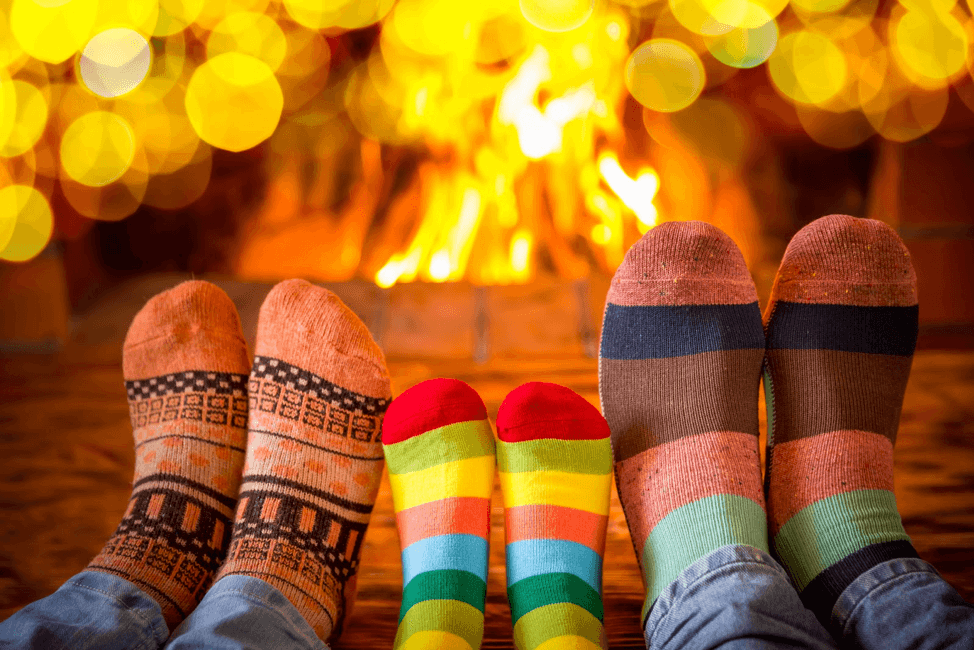 Your holiday electricity bill shouldn't ruin a good time. Express Electrical can help you install LED lighting or outfit your property with smart-home technology so you can save year-round. Call us today: (805) 250-6397 
Ways to Save On Your Electric Bill 
One obvious way to save on your energy bill is to use fewer lights. However, conserving doesn't mean getting less out of this joyous time. Here are ways to embrace the season and conserve electricity:
Install LED Lights – LED lights are extremely efficient, emitting almost all their energy as light instead of heat. For example, a six-foot tree costs $0.27 to keep lit for 12 hours a day, for 40 days, according to the U.S. Department of Energy. By comparison, it costs $10 if incandescent lights are used.
Connect Decorations to Rechargeable Batteries – Plugging holiday decorations into your electrical receptacles isn't the only option. Many holiday decorations are battery powered. If you use rechargeable batteries, you won't have to replace them or use extra electricity to keep decorations running.
Use a Timer with Your Holiday Lights –

A timer connected to your lights turns them off upon sunrise. It can turn them on before you get home from work, which is convenient and energy saving. There will be no wasted power should you forget to flip the switch to turn off the holiday lights.

Let in As Much Light as Possible –

Take in as much natural lighting as there is, despite December's short sunlight hours. Keep your window blinds and curtains open, and clean up cluttered window ledges so natural light can get in, warm your home to a comfortable level, and lessen the demand on your heating system.

Eliminate Drafts –

Drafts from your doors and windows can cause heat loss and increase the work your heating system must do to match the settings on your thermostat. This translates into less electricity used and fewer dollars to pay towards the energy bills. The fireplace is another consideration; keep the chimney flue closed whenever possible as it can impact your bill as much as an open window.

Conserve Energy in the Kitchen –

A lot of cooking goes on during the holiday season. You can conserve resources by keeping the oven door closed while waiting for water to boil or food to cook. This keeps the heat inside, so food will cook faster. When baking, cook items together that require the same cooking temperature, and use pots that are appropriately sized for the burner you use.

Use a Programmable Thermostat –

Turning your thermostat down just a few degrees can conserve a substantial amount of electricity. A programmable device enables you to control the times of day when it is on or off, and what temperature it is set to when you are home, away, or sleeping. You can therefore prevent unnecessary heating when no one is at home.

Shop Smart –

Shopping online rather than traveling to a store can conserve energy overall. To conserve electricity, purchase gifts that are battery operated, energy efficient, or that are Energy Star certified. Then you can encourage electricity conservation beyond the holiday season into the new year.
Consult with Express Electrical Services
Serving Southern California since 1982, Express Electrical Services provides same-day electrical repairs and is available 24/7 for emergencies. Our trained technicians can help with electrical installation, re-wiring, repairs, and safety upgrades. We can also install new lights, outlets, switches, and ceiling fans as well as help automate your home. For prompt, professional service in Los Angeles, Orange, Riverside, San Bernardino, and Ventura Counties, contact us today.
Your holiday electricity bill shouldn't ruin a good time. Express Electrical can help you install LED lighting or outfit your property with smart-home technology so you can save year-round. Call us today: (805) 250-6397