Choosing the Best Living Room Light Fixtures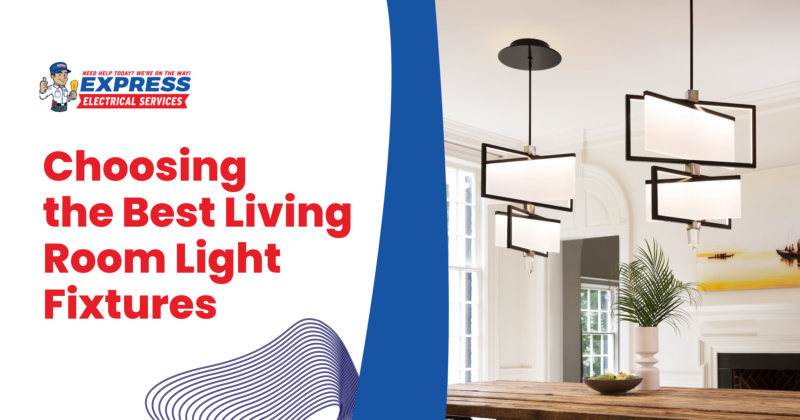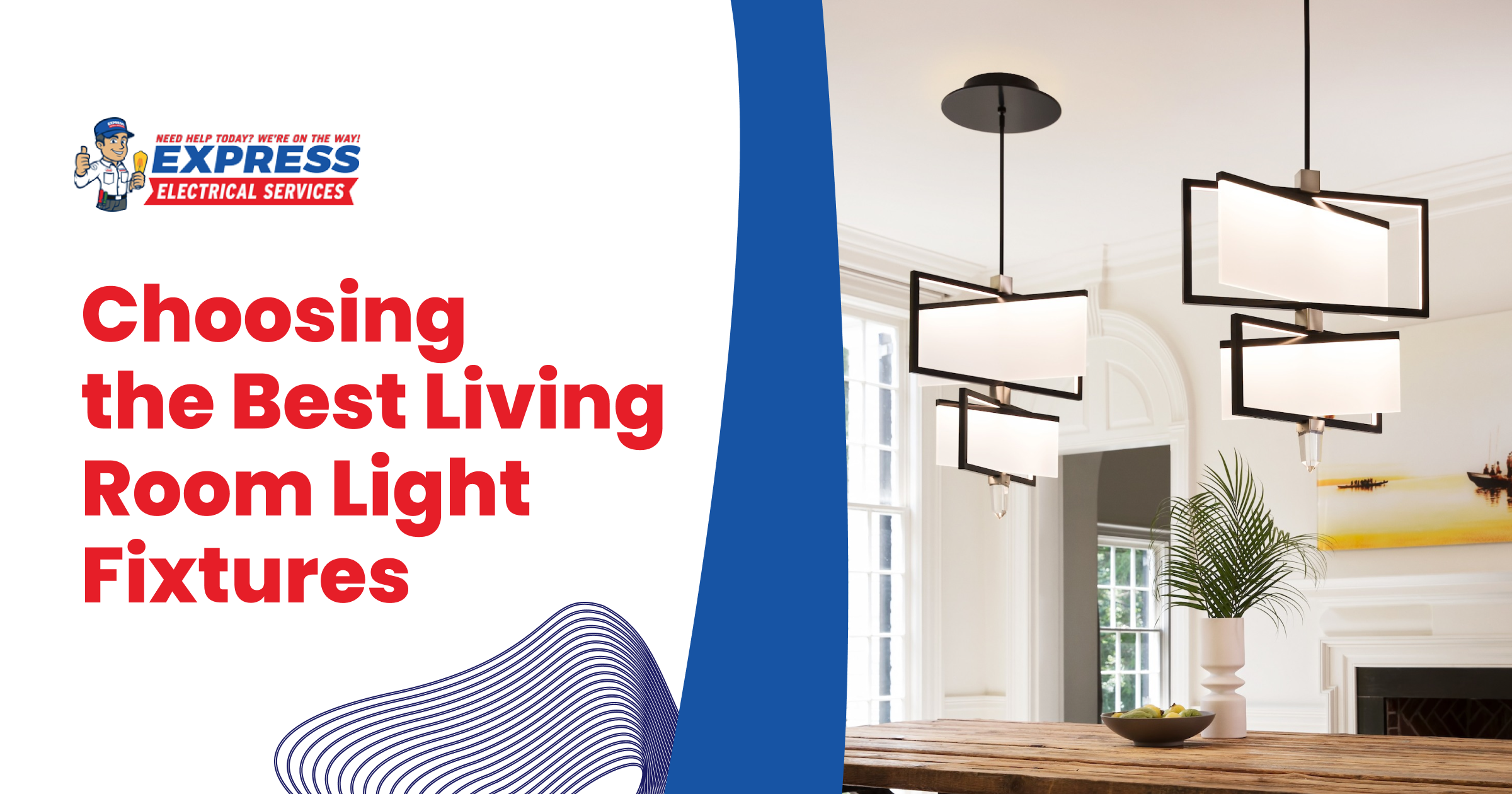 There's a process to finding the right living room light fixtures. In addition to choosing a high-quality product, you need to consider the size, location, and type of fixture. Before you hire an electrician to install your new lighting or ceiling fan fixture, use the following considerations and tips when deciding what to buy.
Determine the Right Sized Fixture
A light fixture is typically a centerpiece for your living space, so it must fit in with the setting. First, measure the room's length and width and add them together. Convert the number from feet to inches to determine the ideal diameter for a light fixture.
The height of the fixture is also important. To determine the best height, measure the height of the room in feet, multiply this by 2.4" to 3" per foot, and convert the value you get to inches, which the fixture's height should equal.
Also, make sure to have 7 feet of clearance between the floor and the bottom of the fixture. If necessary, use a low-profile flush mount to maintain proper clearance. Other placement factors include the spacing around a fixture, its proximity to furniture, and access to outlets and switches.
Tips on Choosing Living Room Light Fixtures
Think About Aesthetics

: Lighting should serve a decorative and architectural purpose. Ceiling lights allow you to perform various tasks and illuminate art and sculptures. Table and floor fixtures are ideal for gathering, reading, or playing games. Think about lighting levels as well; you can combine lamps and overhead fixtures and even incorporate dimmers, all of which can define the vibe and create a warm environment.
Create a Centerpiece

: A living room light fixture can be the centerpiece of the room. Don't be afraid to choose a large one if you have the space, whether it's a full-size chandelier or a pendant-style fixture. Then again, you can divide it up with multiple overhead lights such as sconces or recessed lighting. Also, consider highlighting existing features such as fireplaces and corner reading nooks.
Use Low-Hanging Lights for High Ceilings

: If you have a ceiling height that's higher than average, a low-hanging pendant light can provide layering. You can also do this for a lower ceiling. It all depends on your preferences and what is most practical for your home and family.
Think About Pairings

: Recessed lights can be paired with sconces while hanging matching pendant lights is another option. If you have existing light fixtures, add even more light with an artistic touch. Colorful fixtures can spruce up the look of your living room. Some fixtures are works of art in themselves, taking on various sculptural elements and designs.
Consider the Purpose

: Is your new fixture going to be the centerpiece of the room or a supplement to existing lighting? That's something to consider when choosing the best fixture. While you may expect to have a large fixture in one place, like the middle of the ceiling, you can pick an alternative location, or even not overdo it. After all, less can be more.
Contact Express Electrical Services for Light Fixture Installation
Our trained electrical technicians are experts at installing living room light fixtures. Lighting installation and repair require working with wiring and other electrical components. We specialize in overhead cabinet lighting and lighting for nooks, bookshelves, and artwork. From accent lighting to chandeliers, ceiling fans, and lighting controls, our team can address all your lighting needs and also installs dimmers and timers. We provide exterior lighting services as well.
To learn more about our lighting and other services, or schedule an appointment, call 323-727-7799.