Can Having A Smart Home Save Me Money?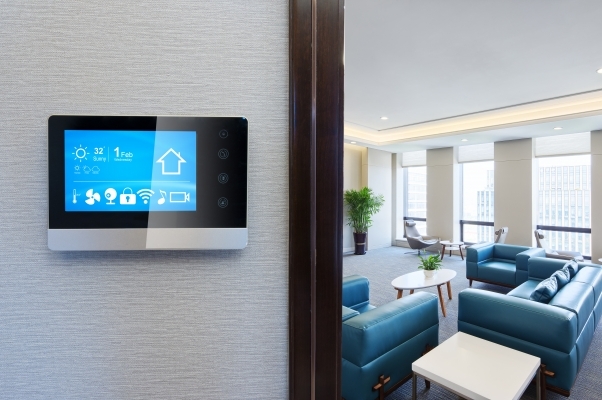 It's hard not to notice the buzz surrounding new smart home technology. From installing a WiFi thermostat, to smart LED lighting, connected kitchen appliances and smart home security systems, homeowners not only have the luxury of automated convenience – they can also save money on energy bills. In the recent past, installing Energy Star rated light fixtures and appliances have been able to reduce utility bills.
According to the EPA, "heating and cooling accounts for almost half your energy bill—about $1,000 a year!" Homeowners that want to know how to save money on bills, can marry energy-efficient appliances with smart home devices. Here are some examples where having a smart home can save you money.  
LED Lighting Automation Systems
A first step is to change out the light bulbs in your home to energy-efficient LED versions which can use 75% – 80% less energy than a 60 watt incandescent bulb. Replace your most frequently used bulbs with LEDs, while still enjoying the warmth of incandescent lighting for task or ambiance lighting.
Next, consider investing in timed-based lighting automation technology that can control your home lighting to optimize efficiency. If no motion is detected within rooms, the smart lighting system will remember to turn off the lights for you.
Smart Home Security
Connected smart home security systems can save you money by thwarting home burglaries and replacing older systems that have limited functionality. From your smart phone or office computer, you get immediate notification of a possible intrusion. You can also wirelessly lock your home doors, remotely monitor all entrances and windows and listen-in or talk back to intruders with connected speakers, microphones, and sirens.
Forbes magazine looked into the Department of Justice and FBI records and found the following – "one burglary takes place every 15 seconds and the typical homeowner suffers a loss of nearly $2,000 in stolen goods or property damage."
Install WiFi Thermostat
One of the biggest energy hogs in your home is the heating and air conditioning systems. Add on the fact that we often leave our homes without remembering to adjust the thermostat, you begin to realize how much a smart thermostat can save on home energy bills. Installing WiFi thermostat technology will automate and increase the efficiency of your home heating and cooling in the following ways: 
self-adjusting when occupants are in the home

will automatically switch to "away" preset temperatures

can establish temperature zones to limit/increase heat or AC

temperatures can be adjusted remotely

helps homeowner make energy decisions based on real data
Investing in a programmable, WiFi thermostat can save homeowners $180 or more according to the EPA. While installing a smart thermostat may seem like an easy DIY project, it's best to hire a professional electrician who not only will install the device, but can calibrate it, program it, and explain how the controls operate for maximum performance.
If you want to save money on bills, these three smart home solutions will increase the efficiency, safety, and energy usage of your home. Smart home devices are available to suit a wide range of budgets. Also, consider the many other home energy-saving devices that are available on the market, but carefully select each system for future expansion capacity.
Contact Express Electrical Services
Southern California residents have been counting on Express Electrical Services for more than 25 years for their lighting and other electrical needs. Please feel free to reach out to us with any questions you may have concerning outdoor lighting installation on your residential property.
Share This Post!