Can Express Electric Replace a Recalled Electrical Panel Box?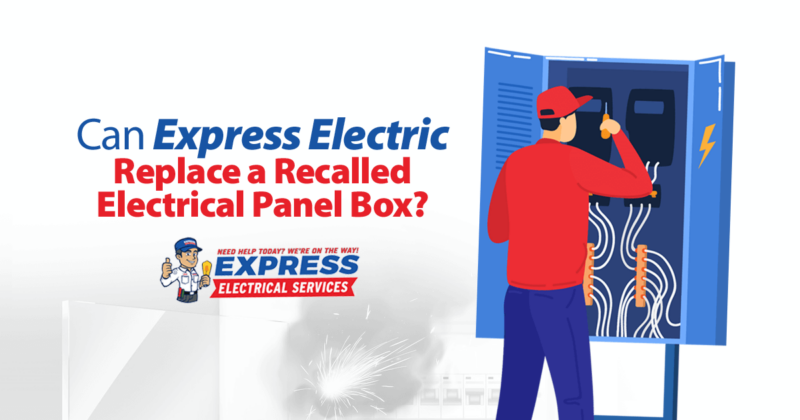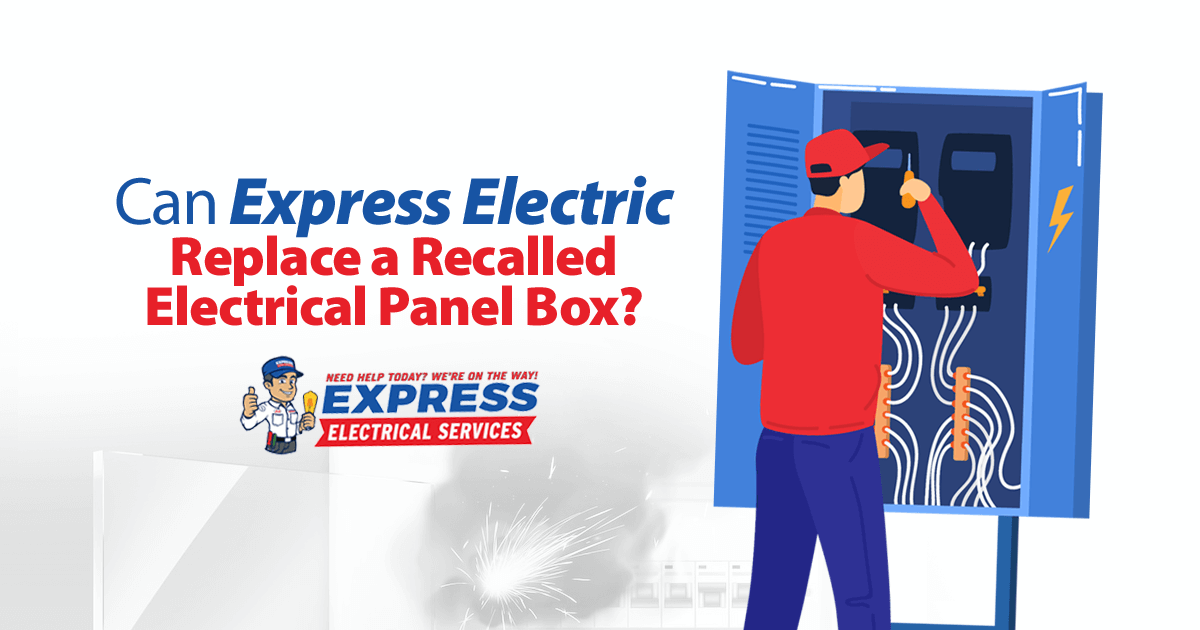 Express Electrical Services is relied upon across Southern California for electrical panel replacement. You may need a new panel after several decades. But in addition to age, a faulty panel, an undersized unit, or one that doesn't meet capacity requirements must be replaced. There are also many signs it's time to replace your electrical panel box, but here we will focus on the current recall and how we can help if your service panel is included.
About the Schneider Electric Recall
Announced on June 16, 2022, by the Consumer Product Safety Commission (CPSC), the recall affects 1.4 million units sold in the U.S. plus 289,000 sold in Canada. This includes indoor, outdoor, and OEM Square D QO Plug-On Neutral Load Centers. Both square and rectangular circuit breaker boxes are included. These have been installed in residential settings, recreational vehicles, and in restaurants, manufacturing facilities, warehouses, and other commercial buildings.
The recall was initiated due to a threat of "thermal burn and fire hazards". However, the CPSC has reported only one "incident of a loose wire". It involved no injuries.
How Do I Know My Panel Is Part of the Recall?
Those manufactured between February 2020 and January 2022, and with date codes between 200561 and 220233, are included in the recall campaign (See CPSC recall announcement for a full list of part numbers). All recalled panels are in gray. If you purchased a Schneider Electric panel from an authorized distributor such as The Home Depot, Menards, or Lowe's, check to see if it is affected.
To find the part number of an outdoor load center, look on the inside of the cover or door, or on the unit after opening the cover or door. For an indoor load center, you'll need to contact an electrician since the part number isn't visible to a homeowner.
What to Do If Your Electric Panel Is Recalled
Any homeowner, retailer, or distributor that purchased a recalled electrical panel should be contacted directly by Schneider Electric. You can also contact the company for an inspection if you've purchased or installed one. It will send a trained electrician to decide if your unit needs to be repaired or replaced. The process is entirely free of charge.
The CPSC recommends that, if you continue using a recalled load center while awaiting free service, a working smoke alarm is installed.
Tips on Choosing/Replacing a Circuit Breaker Panel
Whether your electrical panel box has been recalled or it's time to replace your existing one, it's important to follow these tips:
Find the right location, preferably in an accessible, well-illuminated area near heavy load sections of your home.
Choose the right size; today's breaker panels are available in 100-amp, 200-amp, and other larger sizes.
Select breakers that suit your needs, such as a service panel with 120-volt single-pole or 240-volt double-pole circuit breakers.
In addition to the main panel, consider other requirements such as main lug panels (when permanent connections aren't possible), sub-panels (to add circuits), and transfer switches (for backup power generators).
Trust your electrician to find and install an electrical panel; only they have the knowledge to choose a compatible one and the expertise to connect it.
 Contact Express Electrical Services
Our electricians have the tools, training, and experience to help you choose, install, and replace your electrical panel box. There's no need to buy one and then have to exchange it. You essentially buy the panel through us. We also check with your utility company and local authorities to make sure a selected panel meets all municipal code requirements and, if you've been impacted by the latest recall, just give us a call and schedule an appointment.
Also, if you have any signs of an emergency or want to learn about our specials and financing, contact us online or call 323-727-7799 today.