Are USB Outlets Worth It?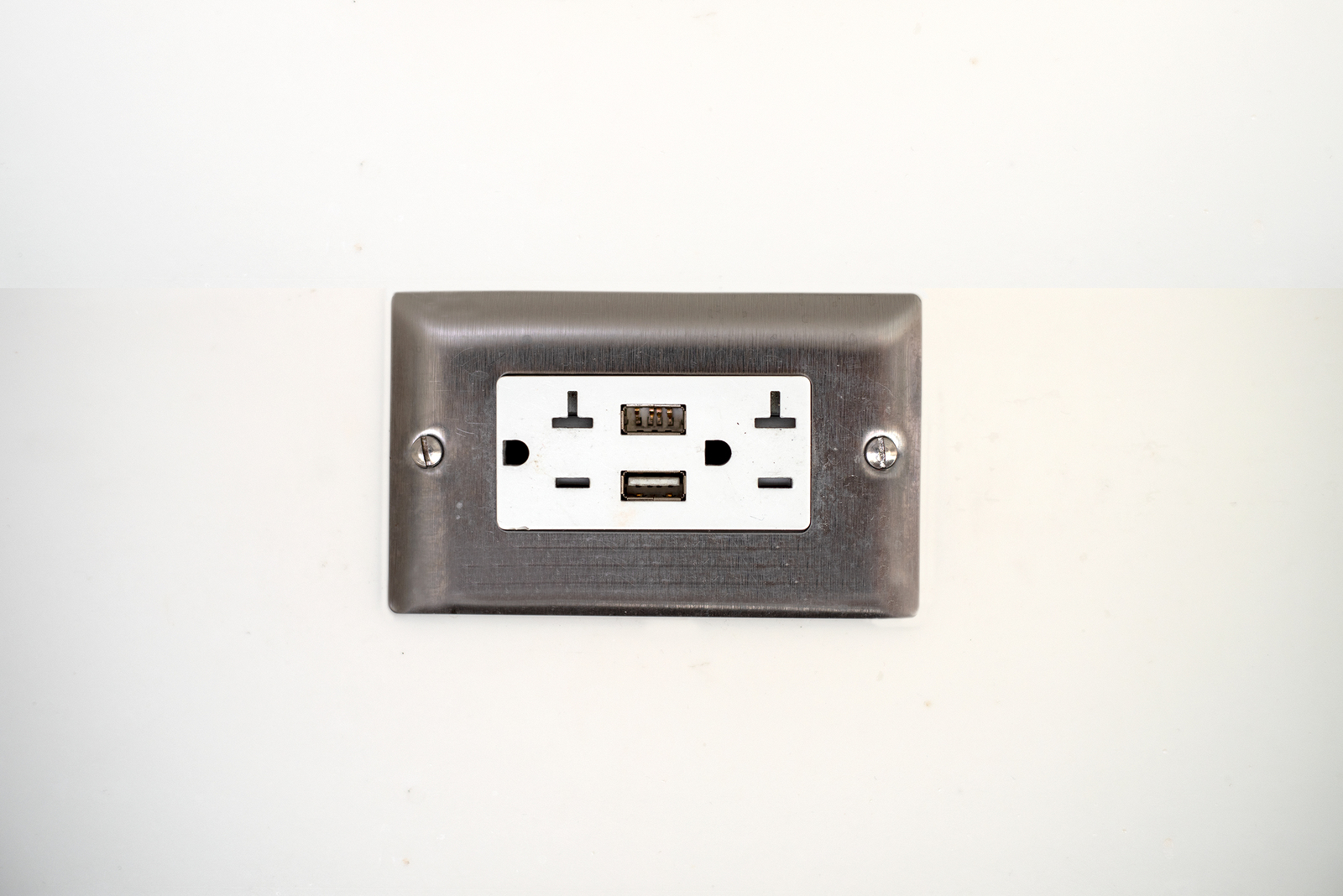 When USB was introduced in 1996, it was intended to make attaching computer peripherals easier. It quickly replaced serial and parallel connectors and has remained basically the same. And, USB technology will be around for a while. A USB outlet is, therefore, worth it because you can plug in electrical fixtures and devices without drawing more power or raising your electricity bill.
Even if you plug in a USB device from 1996, it will still charge up with a new USB port. Compatibility is one advantage but so is the versatility. The configuration of USB wall sockets varies. Some integrate one or two USB ports but others offer a combination, providing USB-A ports with the traditional rectangle shape and that charge up to 2.4 A, and USB-C ports that are more oval and charge up to 3 A for smartphones and tablets.
Other reasons USB outlets are worth it include:
They can replace a standard electrical outlet, in a matching wall plate.
You can charge devices without taking up much-needed outlets.
Full-power options provide an equal amount of power to each port.
Micro-USB charging for phones is available (depending on the outlet).
They're an inexpensive upgrade that can boost home value
A USB outlet is a modern amenity that can make your home more attractive to potential buyers. But you still need to consider the right model, as USB wall outlets all look similar, for the most part. However, they differ in power capacity, ease of installation, and safety. You'll want one that meets National Electrical Code standards and that is UL listed. Tamper resistance is another worthwhile feature especially if you have children or pets.
Can I DIY Install a USB Outlet?
Installing one requires turning off the power to the outlet. This must be done from the electrical panel. Even after you turn off the circuit breaker to that line, you'll need an outlet tester or multimeter to verify the outlet is not live. Then unscrew and remove the exterior wall plate and the screws attaching the outlet to the wall box. The neutral, hot, and ground wires must then be detached and connected to the new USB outlet. You must then properly mount the outlet back into the wall.
However, if you're not familiar with installing outlets, consult with your local electrician who can help choose a USB outlet and install it for you. Taking chances can result in choosing the wrong product, making mistakes, or worse, injuring yourself. Oftentimes the wires don't match so it's best to have a professional install, for example, the correct grounding wires.
Will My Device Charge with a Standard USB Outlet?
All USB outlets and ports have a standard design. You can, therefore, plug any USB device into any USB port to charge it. It doesn't matter whether the port is located on your computer or on a wall plate. Just make sure the outlet is from a trusted manufacturer and it will be safe and reliable.
Call Express Electrical Services for Assistance
At Express Electrical Services, we can assist with any type of electrical installation, including outlets, ceiling/attic fans, panels, lighting, and EV chargers. Our knowledgeable, courteous technicians are available 24/7 to help when you need a licensed electrician to service an outlet, fixture, or appliance. Serving the entire Los Angeles area and beyond, our electricians arrive in fully stocked trucks and can complete any job, including installing your USB outlets, in one visit.
Contact us today to request service anywhere in Southern California.
Share This Post!