5 Lighting Ideas to Light up Your Valentine's Day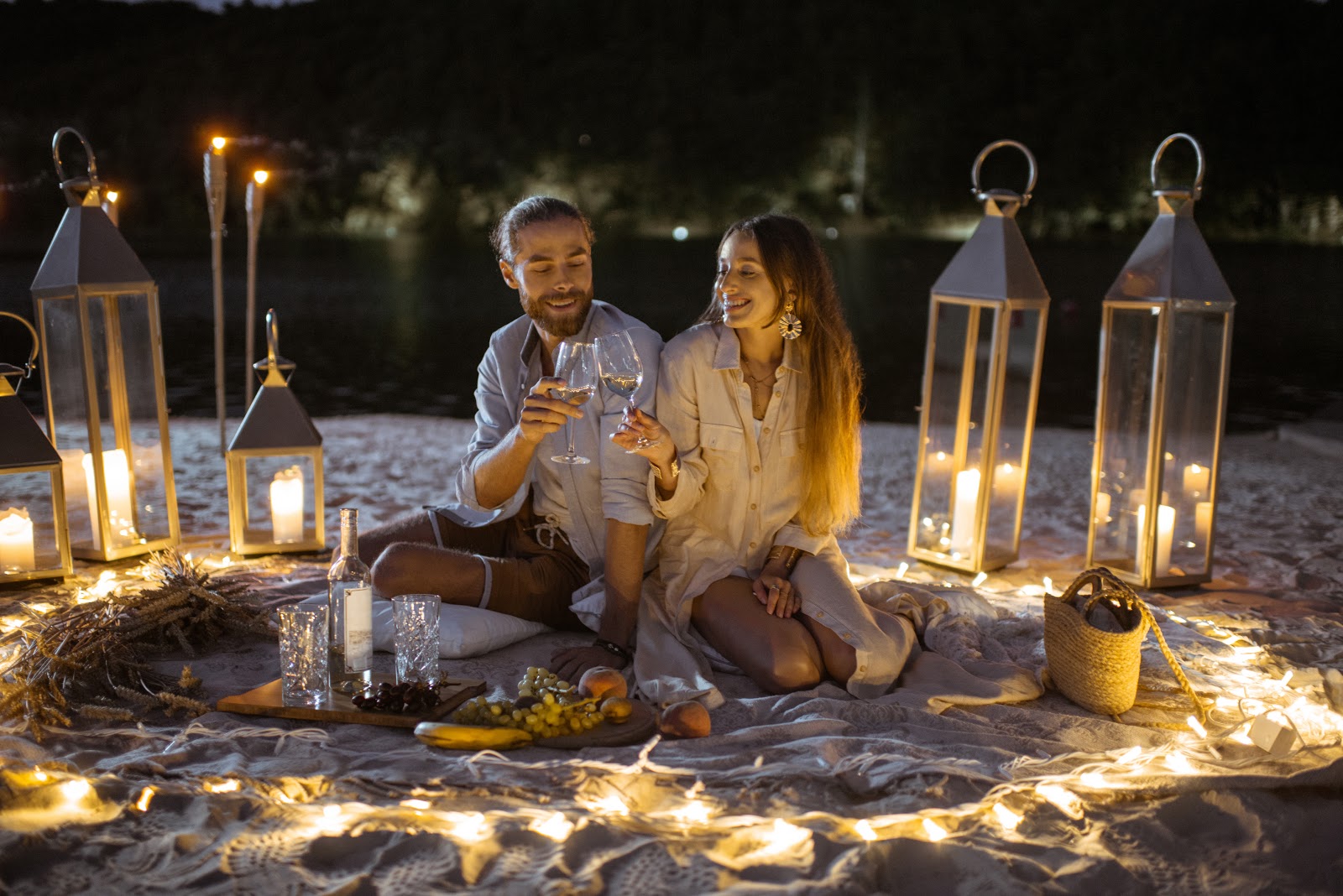 In theater, the color and tint of the lighting can accentuate a scene and create the ideal atmosphere. This is especially so when it comes to romantic scenes. Certain tones and saturation levels can redirect the mood to a more pleasurable one. The same can be said in real life. Few realize how impactful good lighting can be given the situation.
Candlelight has long been tied to romance and rightfully so. The amber-hues that natural candlelight compliments most skin tones and dimly-lit environments calm people as opposed to bright and harsh lighting.
If you're aiming to romantically woo your sweetheart this Valentine's Day and you want to create the ideal ambiance, you'll want to consider some of these unique lighting suggestions.
5 Lighting Ideas to Illuminate Your Valentine's Day
Gifts, chocolates, and flowers can get pricey. Sometimes, the effort one puts into creating a romantic moment is the most valuable gift of all. One of the most affordable and effective ways to charm that special someone is making sure you have the perfect mood lighting. So let your love light shine this Valentine's Day with these intimately tailored lighting ideas.
Whatever lighting choice you decide to go with, create a space that is filled with love and light. Showing someone that you care doesn't have to be an impossible or stressful endeavor. When you lead with love, the outcome is surely to be spectacular.
Contact Express Electrical Services
Express Electrical Services wishes you a luminous Valentine's Day. We care about our relationship with the environment. That's why we specialize in superior Los Angeles electrical automation services. We can help you save money and give back to your planet. To find out more, call us today. (805) 250-6397
Share This Post!