Why Landscape Lighting Is Valuable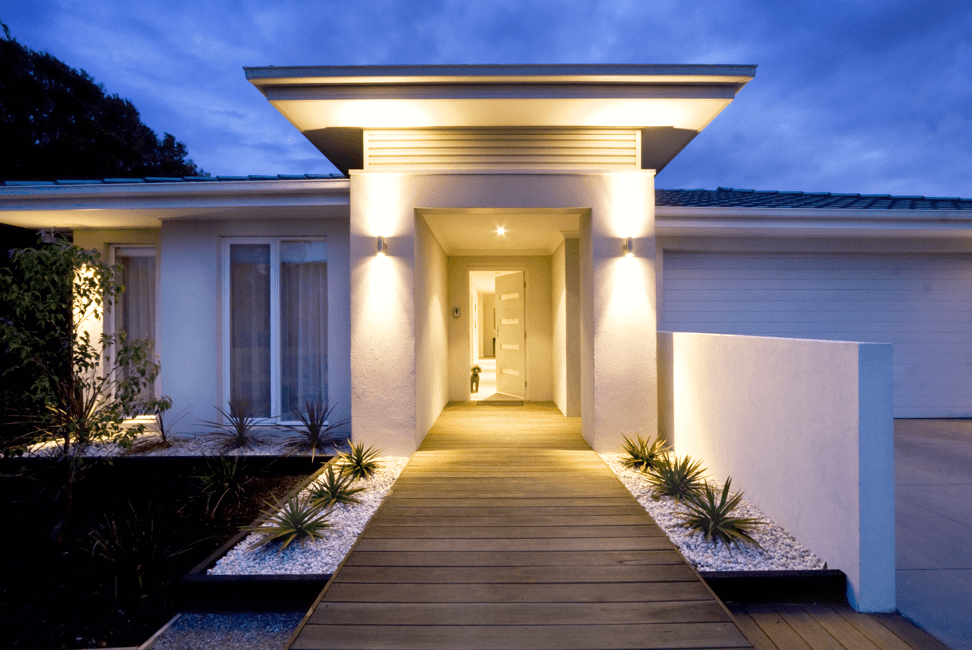 Some say landscape lighting will increase the resale value of your home. It can, but there are many variables to consider; in any case, attractive outdoor lighting can improve curb appeal and speed up the selling process. But the value of landscape lighting isn't always financial; here are some aspects of landscape lighting that can be extremely valuable to you and your family:
Safety and Security
A home exterior lighting installation not only adds beauty to your home. It can improve illumination at night, so you can walk around safely. Whether you're just coming home for the evening, going out for a stroll, or spending time in the backyard, ample light avoids tripping over things you don't see, like rocks or wires. It also improves safety in areas such as steps and where there is low-hanging and/or thorny vegetation, and:
Deters unwanted guests such as potential burglars, who welcome the dark to remain in hiding until they can find a way inside.
Highlights attractive features such as your patio, deck, pool, gazebo, and play areas, as well as extends their usability at night.
Provides a place for family and friends to gather and enjoy your property at any hour of the day or night, any time of the year.
Most home buyers prefer well-landscaped properties. With LED outdoor lighting, you can increase home value by 20%, but the return on investment is rarely 100%. Nonetheless, a well-lit, safe, and secure home is easier to sell, not to mention enjoy for yourself.
Available in Many Different Forms
There are many types of landscape lighting to choose from. The most recommended include lighting that is placed near walkways and driveways. Downlighting is beneficial too. You can hang lights on trees and elevated locations to shine toward the ground. With uplighting installed lower to the ground, you can highlight architectural accents and other elements such as masonry, trees, and shrubs.
Color temperature is another aspect to consider. For landscapes, warmer color temperatures, ranging from 2700-3000K, are more often used because they tend to make the environment more relaxed and inviting. Depending on your property, cooler color temperatures may work as well, so it all depends on the application.
Choosing the Right Landscape Lighting for Your Home
Landscape lighting is most valuable when it is properly planned. You risk making mistakes if you don't fully understand how a landscape lighting system should be planned, designed, and installed. Focusing on price alone won't result in seeing the full value of a system. Homeowners, manufacturers, and retailers also must realize that installations are not just about light fixtures, but also about how they pertain to an overall property upgrade.
There will also be times maintenance is needed. Whether burnt out bulbs need to be replaced or wiring issues demand electrical repairs, you'll need help maintaining the value of the system. A well-maintained exterior lighting system will ensure your home remains secure, safe, and functional.
Our Los Angeles Electrician Can Help Install/Maintain Your Outdoor Lighting
Express Electrical Services provides interior and exterior electrical installation services in Los Angeles and in Orange County, Riverside County, and throughout Southern California. We are the best electrician to keep your home and family safe. Customers depend on us to address any electrical need, while we're available 24/7 for emergencies; just call and we can respond within 60-90 minutes. To schedule a professional home exterior lighting installation or receive a consultation on a landscape lighting project, contact our team at 855-220-1307 or request service online.
Share This Post!