Electricians Serving Southern California Since 1982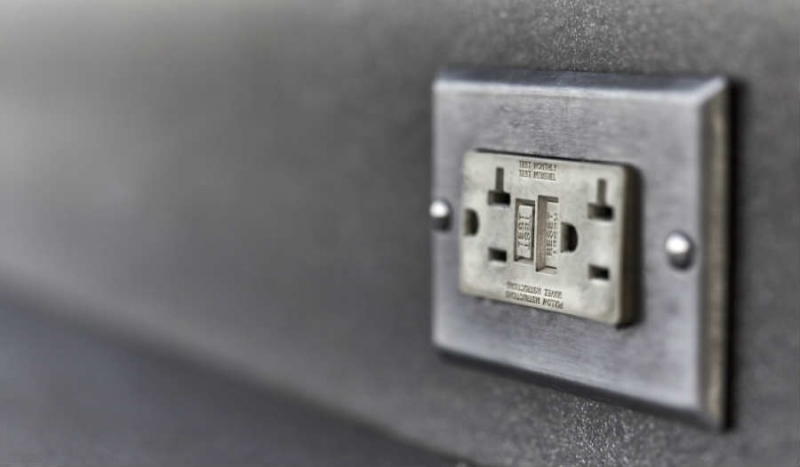 The potential for electric shock when using appliances and tools is a real concern, particularly when water is involved, such as appliances that are used in the bathroom or outdoor tools that are plugged in when in it is raining. The good news is that there is a simple way to eliminate the risk of electric shock – installing a GFCI electrical outlet.
Our electricians in Los Angeles are available 24/7 to help with any emergency GFCI outlet repairs. We provide emergency electrical services to residents across Southern California, and even have offices in Santa Ana & Riverside to be able to provide faster and reliable services.
A GFCI outlet (also known as a GFCI breaker) is a specialized outlet that is designed to completely eliminate the risk of being shocked when you are using an appliance or tool that is plugged into the outlet. GFCI outlets work by monitoring the amount of current flowing from the hot slot in the outlet to the neutral slot. If there is any imbalance between the two, the circuit is tripped and the power to the outlet is cut. For example, if you are using a power drill and touch an exposed wire in the drill, current will begin to flow into your body, causing an imbalance between the amount of current flowing from hot to neutral. The GFCI outlet is able to detect this imbalance as quickly as one-thirtieth of a second and stop the flow before you experience a shock.
Why Should I Hire An Electrician in Los Angeles To Install a GFCI Outlet?
Installing a GFCI outlet is not quite as simple as installing a standard outlet. With this being the case, it's best to rely on experienced electrical contractors in Los Angeles to ensure that your GFCI outlets are correctly installed. An experienced electrician will also be able to help you with other services regarding your GFCI outlet such a putting in a GFCI replacement plug or performing a GFCI outlet repair.
Why Do I Need To Install A GFCI Outlet?
GFCI outlets are ideal for areas where water and electricity are in close proximity, such as in your bathroom or outdoor outlets. In these areas, the risk of being shocked is much higher, though you may also wish to install GFCI outlets throughout your home to eliminate the risk of electric shock entirely.
GFI VS. GFCI
There are two different terms you will hear when talking about shock-proof outlets – GFI and GFCI. The fact is, though, that they are one and the same. GFI is merely an abbreviated way of saying GFCI that some electricians will use when discussing these outlets.
Where To Place GFCI Outlets
GFCI outlets are best placed in areas where moisture is a concern, such as in your kitchen and your bathroom as well as outdoor receptacles such as outlets in your garage and outlets on the outside of your house. GFCI outlets are also used for large appliances that draw a lot of power since the risk for a serious shock is higher with these appliances.
Why Should I Choose Express Electrical Services?
If you are searching for a Los Angeles electrician to assist you with your smoke alarm installation, Express Electrical Services is here to help. We provide access to a 24 hour electrician that is able to answer calls and respond in 60-90 minutes*, as well as quality guarantee that is backed by years of experience and a team of highly-trained technicians. We also offer a fix it now and pay later financing option on approved credit.
To learn more about our GFI/GFCI outlet installation services, we invite you to contact us today or browse through our available coupons to see which discounts you may qualify for.