Is a Home Security System Worth the Cost?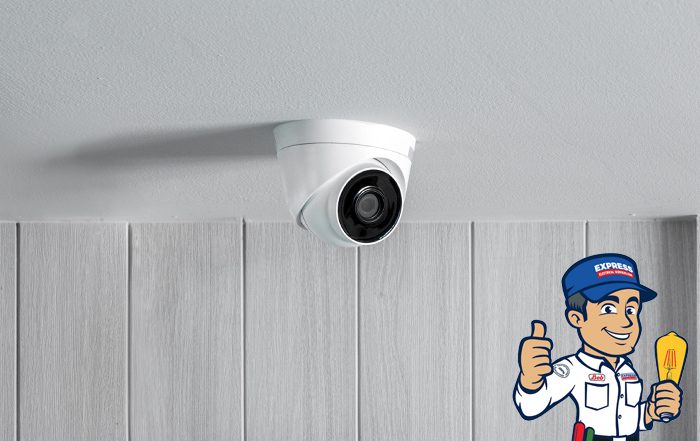 Home security is a major concern in the U.S. Every year, about 2 million home burglaries are reported and 95% of them involve a break-in by force, which could be deterred with an alarm system. Losses from a single burglary can run into the thousands of dollars. Even a security system with a monitoring service will cost far less, including setup costs and monthly fees. The cost of security system installation can be worth it when you consider the following benefits:
Protection
A home security system protects you against financial losses as well as damage to your property and catastrophic losses due to burst pipes or fires. Home safety services take things a step further by monitoring the situation for you. They can help in anything from break-ins when you're not home to medical emergencies. Burglars are usually opportunistic; a visible security camera, alarm system sticker, or yard sign is likely to deter them, especially if they planned the break-in.
The protective aspects of a home security system are evident in these benefits:
Burglars are often scared away by the deafening sound of an alarm.
The police are dispatched immediately if you don't indicate things are okay.
You'll receive alerts whenever someone enters or leaves your home.
Reduce Risk
With a security system, your home is protected 24/7. Burglars sometimes work under the cover of darkness, but in fact most burglaries occur in the daytime, from late-morning through mid-afternoon, most often in the summer. Criminals often plan their targets and act at the most convenient times, such as when they know occupants are traveling.
Studies have shown the majority of burglars look for signs of an alarm beforehand, as well as escape routes and proximity to other people in the area. Only a small percentage said they'd definitely continue with their attempt if the presence of an alarm was discovered.
A home security system therefore dramatically reduces the risk of a break-in.
Potential Energy Savings
Many of the latest security components are interconnected with home automation systems. This means thermostats and lights can adjust automatically when the alarm system is active. When you're not home, less energy is used for AC and lighting, which in turn can reduce your energy bill.
Modern security systems also have advanced features that add convenience while having minimal impact on your energy footprint. A smart door lock allows you to monitor your front door or let friends and family in using your smart device. You can even monitor your garage door opener to see whether anyone used it or if you accidentally left it open.
Reduced Home Insurance Premiums
If you install a professionally monitored security system, you may receive a discount from your insurance provider. In some cases, this discount can be as high as 20%. The highest discounts go to homeowners with not only intrusion monitoring, but also systems that can monitor for smoke, fire, and water damage. The footage from surveillance cameras can help in filing an insurance claim should an incident occur. Overall, the insurance benefits can help contribute to long-term affordability.
Contact Express Electrical Services
Trusted for electrical installation and repair in Southern California, Express Electrical Services also specializes in home safety services. We install/service security lighting, motion sensors, and carbon monoxide and smoke detectors as well as whole-house surge protection. Financing options are available to help afford the services you need.
Express Electrical Services works with customers in Beverly Hills, Calabasas, Hollywood, and other communities in the Los Angeles area, as well as Orange County and the Inland Empire. To request home security system installation or electrical service, call 323-727-7799 today!