Halloween Lights & Your Electrical System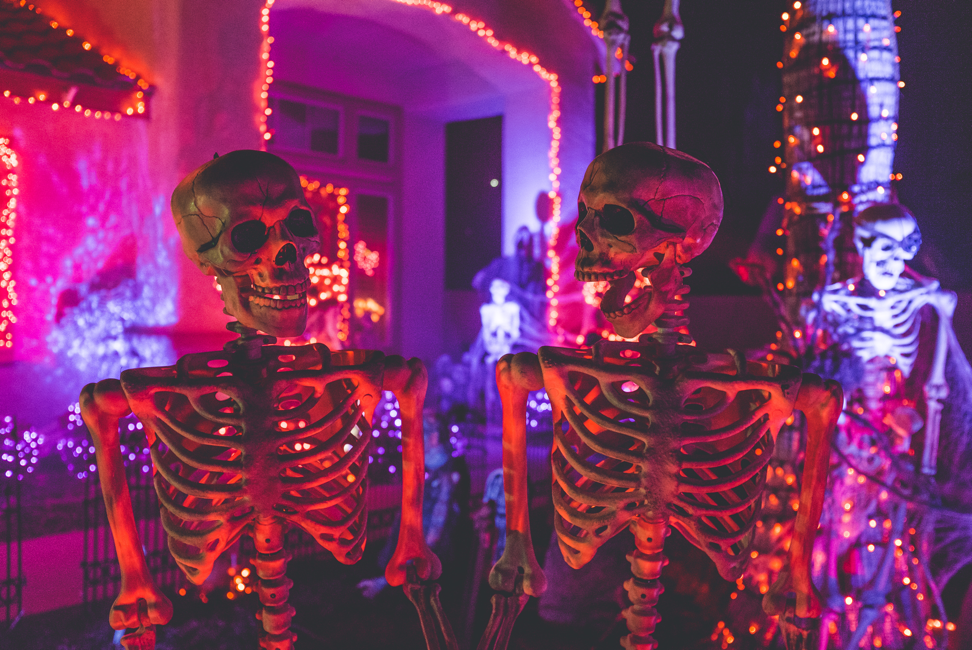 Halloween is the time to be spooky and many homeowners are ready to decorate their yards, porches, and landscapes to show their scary side. Many use Halloween decorations with lighting. With these, it's important to make sure your electrical system is equipped to handle the extra load. The excess power draw can exceed your electrical capacity, overloading your circuits and creating a fire hazard.
Before you start decorating, check that your electrical system can handle this extra load. A Los Angeles electrician can check the rating of your electrical panel and how much power is flowing through your wires to your appliances. If the capacity is low, it can be increased by updated an electrical panel, while safety can be improved by installing GFCI outlets.
Here are some great ideas, but first you want to make sure decorations and Halloween lights for your house are:
UL rated, proving they've been safety tested.
Plugged into a UL-tested extension cord, if one is needed.
Connected to ground fault circuit interrupters.
Free of faulty plugs, frayed cords, or missing/broken light sockets.
Unplugged before you go to bed or leave home.
Also, use LED lights to minimize the power draw and use plastic hooks to keep cords secure and out of the way.
Best Halloween Lights
Halloween decorations should be fun, and they can be convenient as well. Some of the best ones for the buy include:
LED Candles – Anything without a flame is much safer. LED Flameless Tea Light Candles look like they have wax stubs and create a similar vibe in rooms, on stairs, or anywhere you want to set the mood.
LED Flickering Lights – A hanging light that is designed to flicker can make your basement as creepy as they come. Plus, all you need to do is hang the light and turn it on.
Flicker Flame Light Sets – String a series of flickering flame lights to create a dungeon within or a scary atmosphere on the outside, which is a lot safer than real fire.
LED Willow Twigs – Realistic branches with integral orange LED micro-bulbs let you create a simulated haunted forest, without overloading your electrical system and creating a real-life scary situation.
LED Spiders – The blood-red glow isn't real, but the LED light sure helps create a spooky graveyard scene along any pathway; the spiders run on batteries and use timers, so there's no strain on the grid.
Electric Pumpkin Lights – Great for any outdoor party, the warm amber light can shine steady or blink; a synthetic fiber won't be affected by shining the light for a long time.
Contact Express Electrical Services
From illuminated spider webs to ghosts and ghouls, there are lots of choices to keep your home scary, yet safe, this Halloween. Express Electrical Services is a Los Angeles electrician that serves all of Southern California, so not only the Halloween lights for your house are safe, but you and your family are protected against electrical hazards. Contact us for fast service in an emergency or to request an appointment.
Share This Post!