Best Thanksgiving Food to Serve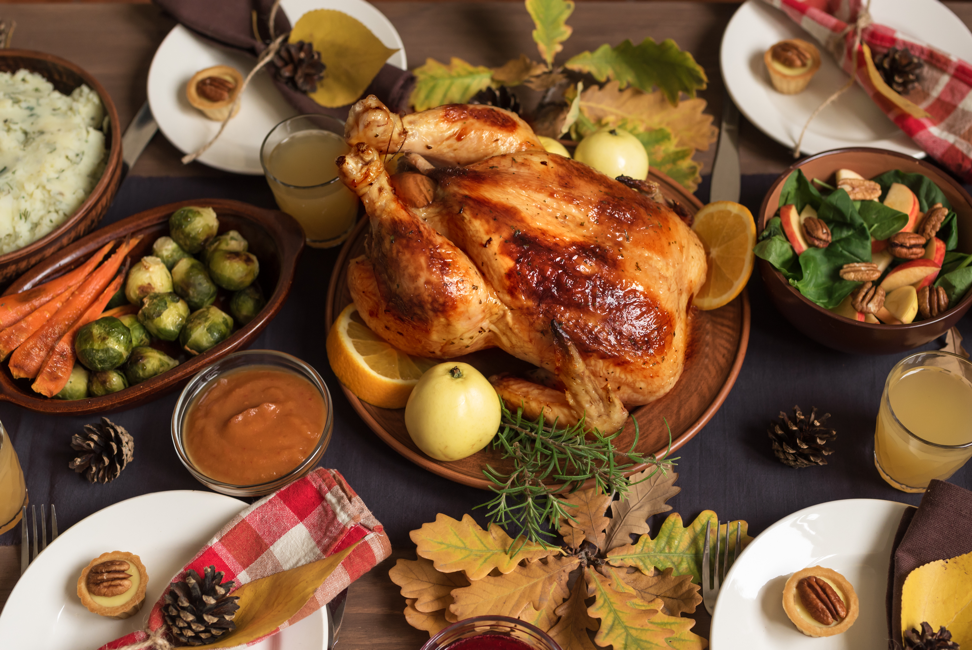 Thanksgiving is truly one of the best holidays. Although many people associate it with football and the Macy's parade, the time families get to spend together is most important. Thanksgiving food is a big factor as well. After all, Thanksgiving began with the Pilgrims' 1621 harvest meal, and we continue that tradition by preparing food and spending quality time with family.
It's now a time to create holiday season memories with immediate and more distant members of your family, and to catch up with those you haven't seen in a while. Conversation, stories, and laughter contribute to the memories. Undeniably, food does as well. Here are some of the best food ideas to brighten up your Thanksgiving this year:
Roast Turkey
It wouldn't be Thanksgiving without turkey. This recipe enables you to throw together a roast turkey, starting by bringing it to room temperature and cooking it on a roasting rack. Add a blast of heat and some butter, and you can have a meal for eight in just a few hours. A helpful tip—use a food thermometer, as the temperature inside the bird must be at least 165°F for it to be safe to eat. The oven should be set at 325°F or higher.
Mashed Potatoes
For creamy, delicious mashed potatoes, use Russet potatoes. If you like the flavor and texture of the skin, you don't even have to spend time peeling it. Melt the butter in a saucepan with milk and add salt and pepper to your mashed potatoes. Here's a mashed potatoes recipe that lets you be creative with mix-ins such as shredded parmesan or cheddar cheese, chives, bacon bits, and more. And it takes just a half-hour to prepare.
Stuffing
What is it about bread cubes with onions and herbs? Stuffing is a hallmark of Thanksgiving food. Try a stuffing recipe that incorporates sautéed onion and celery, lots of butter, beaten eggs, garlic, parsley, and chicken broth. While it can take up to 1.5 hours to make, you have enough stuffing for eight people. You don't have to use eggs if you don't want to, and sub dry herbs can be substituted for fresh herbs for seasoning.
Gravy
Gravy is the quintessential topping of any Thanksgiving food. It's essentially a mixture of turkey drippings, chicken broth, and fresh herbs. Making gravy avoids pouring turkey fat down the drain, which can be bad for your plumbing, and takes just 15 minutes. Add some butter, flower, salt and pepper, thyme, and sage, and you have yourself a luscious Thanksgiving gravy.
Cranberry Sauce
Few dinner tables go without cranberry sauce on Thanksgiving. Make your own homemade sauce with fresh or frozen cranberries, cook them with water and sugar, and add some salt and orange zest or juice. In 20 minutes, you can have homemade cranberry sauce for the entire family. 
Express Electrical Services Wishes You a Happy Thanksgiving
We wish you and your family a happy start to the holiday season. Our electricians, a family of their own, are happy to contribute the gift of knowing you are safe. Available year-round, 24/7 for same-day and emergency electrical service, they're trained to ensure your home electrical system is operational, safe, and up to code. We have been serving Southern California since 1982. To request immediate service or to schedule an appointment, contact our Los Angeles electrician, Inland Empire, or Orange County office or reach out to us online.
Share This Post!