Do I Need Electrical Services Near Los Angeles for Summer Maintenance?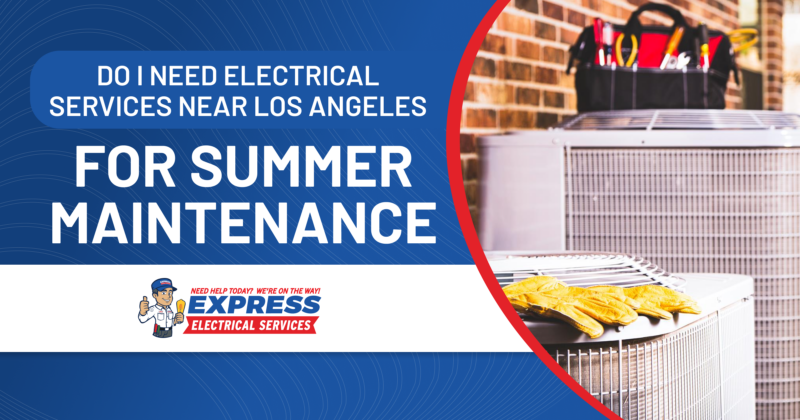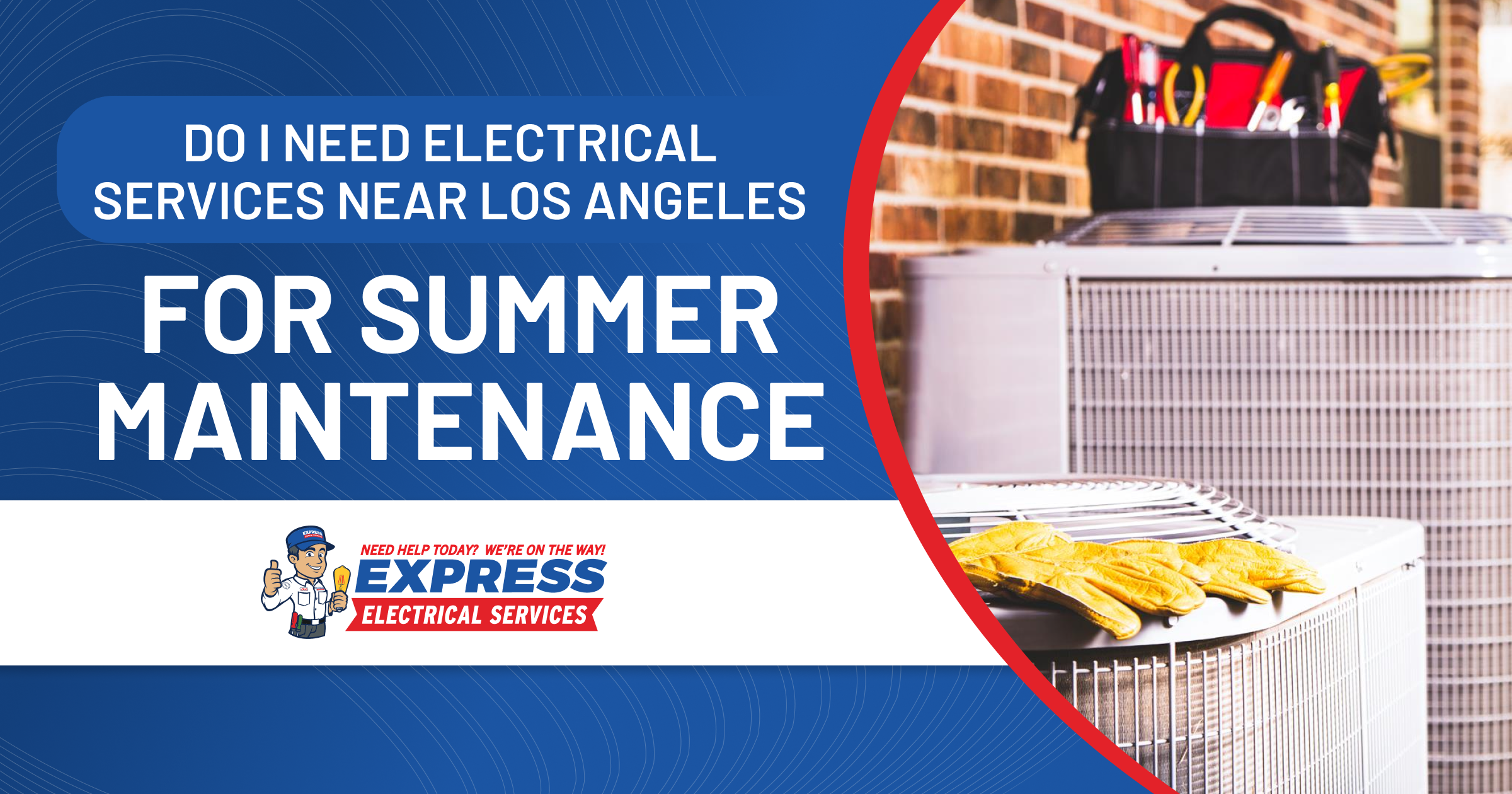 Many people consider summer the best time of the year, but it's also the warmest time of the year. Having your air conditioner serviced will keep you comfortable all season long. But did you know the time leading up to summer is best to schedule electrical maintenance? If you live in Los Angeles, Orange County, or anywhere in Southern California, schedule electrical service near you now to avoid serious disruptions and safety hazards.
There are lots of DIY maintenance tasks you can do at home, but electrical maintenance isn't one of them. It requires expertise and professional tools and equipment. Here are some of the leading reasons why you need electrical maintenance by a qualified electrician:
Low Risk of Mistakes
Tinkering with your electrical system risks making big mistakes. One error can cause an outage, appliances to work incorrectly, or a shock, electrocution, or fire. The safety risks are just too high. But if you hire a trained professional, electrical work can be done safely and any issues in your home will be fully addressed.
Any Problems Are Corrected
Maintenance lets a technician identify, isolate, and correct any faults they find. An electrician can also identify developing issues that can affect future performance. If a wire is corroding or an aging appliance shows signs of wear, they can suggest when to replace it. Your local electrical contractor will evaluate and report on the state of your wiring, equipment, and devices.
Small Issues Can Mean Big Trouble
A warm outlet, buzzing noise, loose wire, or poor connection may not seem like a big deal. But if anything is overheating, it can start a fire that threatens your entire home. An electrician can test each outlet to make sure it's working properly. If not, they can quickly replace it and eliminate any associated hazards. When a circuit is overloaded, they can add a new one or install a higher-capacity panel.
Preventative Maintenance
Whether you have faulty wiring, aging outlets, or an outdated electrical panel, an electrician can help mitigate hazards and avoid damage and injuries. An air conditioner, refrigerator, or cooking appliance can strain an underpowered system. Replacing a bad wire or updating to a 200-amp panel can improve the function and safety of your home. 
Call us immediately if circuit breakers constantly trip, lights are flickering, there are burning odors, or the panel or any other electrical device appears damaged.
Keep Your Home In Top Shape
A contractor that provides electrical services near you will evaluate your entire home. For example, they can check on your air conditioner's electrical connections and components. They can also repair or replace fans, inspect or upgrade your thermostat, test your smoke and carbon monoxide alarms, and help install new appliances.
Install Surge Protection
An electrical maintenance professional can determine if surges are a problem in your home. Electrical surges can cause abrupt failures or damage can add up over time. If there's a lack of surge protectors, a service technician can install whole-home surge protection systems. If you have electrical devices in damp areas or near sources of water, they can install ground fault circuit interrupter (GFCI) outlets.
Schedule Electrical Services Near You This Summer
Express Electrical Services can assist with preventative maintenance that can eliminate hazards, save you money in the long run, and ensure your home is up to code. We also provide electrical remodeling, home safety, and emergency electrical services. Our team is available 24/7. Discounts on inspections and service calls are available. To learn more and schedule electrical services near you, call (323) 727-7799 now.