Electrical Remodeling Tips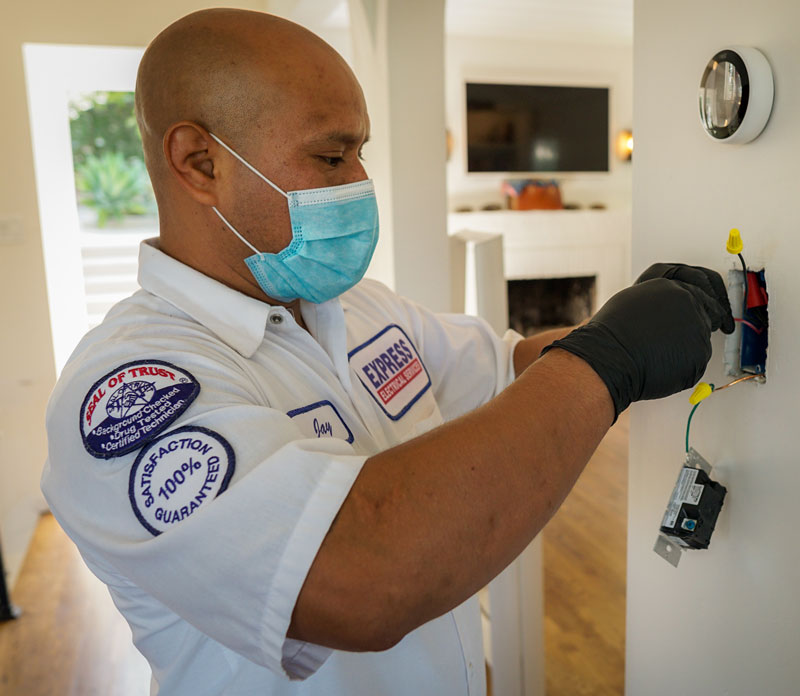 Electrical remodeling can update an older home and enable an electrical system to handle a higher load. But for the process to be successful, you need a fair amount of planning and professional assistance. Here are some remodeling tips to ensure your electrical system meets the needs of your home.
Create an Electrical Wiring Diagram Before the Remodel Begins
If you're going to replace electrical wiring, it helps to know the layout of the system so your electrician will know where appliances, lighting, and switches will be placed. The diagram can show where dedicated circuits will be added. Home wiring diagrams can also depict the location of outlets, cabinet lighting, chandeliers, and other fixtures using colored dots and symbols, which should complement a written list of features.
Consider Adding USB Outlets by Your Bedside
Remodeling your electrical system provides a chance to make it more convenient. If you have USB outlets in your bedroom, you can charge your phone by your bedside. Then there's no excuse to forget to charge your device! You can also install USB outlets near your bathroom vanity, in the dining area, or around your outdoor living space.
Make Sure New Outlets Are Three-Prong
Three-prong outlets are grounded to prevent shocks. Also, determine how you'll use the room to estimate how many outlets you'll need; if you're not sure, go on the high side so you'll have enough. Depending on your local electrical codes, outlets may need to be spaced 4, 6, or 8 feet apart, so consider this when drafting your plan.
You May Need to Increase Your Amperage
If you're increasing the capacity and/or the size of your home, you will need additional amperage. A heavy up, or increase in electrical power, is often required for older homes. The right amount of amperage avoids safety issues as well as frequently tripping breakers, flickering lights, and power surges.
Keep in Mind Where Your Furniture, Appliances, Etc. Will Be Placed
A rough furniture layout should accompany your electrical plan. If you know where sofas, tables, beds, televisions, cabinets, wall units, and other elements will go, you can determine the most convenient places to put sockets, switches, and lighting fixtures.
Ensure That You're Getting Waterproof Outlets Around Outdoor Living Spaces
Outdoor outlets and electronics are likely to be exposed to water and moisture. Install waterproof outlets for protection, including ground-fault circuit interrupters. These automatically shut down when wet to prevent an electric shock. Also consider waterproof speakers, televisions, and other electronics if you're going to use them outdoors.
Consider a Subpanel
For larger home additions, a subpanel avoids having to shut the power to your entire home during the project or when performing maintenance. Fewer supply wires are needed as well. Consult an electrician about whether you need a second main service panel, or if a subpanel will do.
Keep Your Budget in Mind
The more work you do, the more the project will cost. Therefore, determine how much you're willing to spend before starting. This will help decide the most practical solutions. For example, are you planning updates to old fuse boxes and switches or do you want to install new appliances as well? Perhaps you're modernizing your home to make it more competitive on the market. A higher budget may also allow you to add amenities such as all-in-one lighting switches, stair lights, home theaters, solar panels, etc.
Contact Express Electrical Services
Our electrical services company works with customers throughout Los Angeles, Orange County, and the Inland Empire. We specialize in all types of electrical remodeling and electrical repair services. If your current system isn't meeting your needs or is outdated (i.e., has aluminum electric wiring), contact us and we'll visit your home to determine the right course of action. To schedule an appointment, request service online or call 323-727-7799.