How to Waterproof Wire Connectors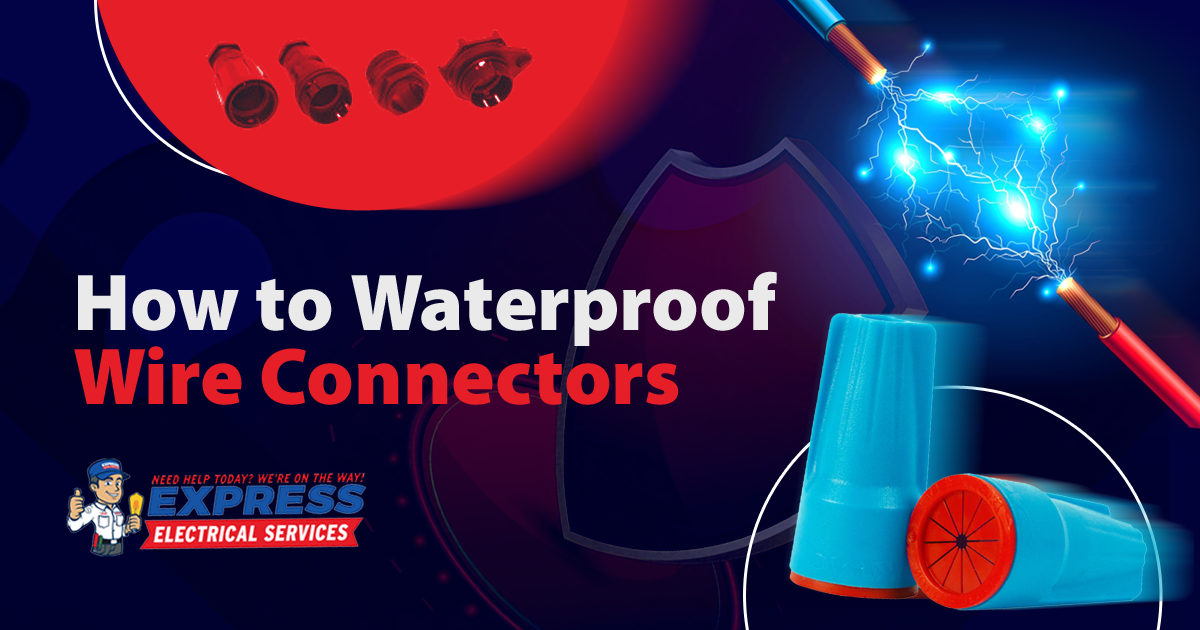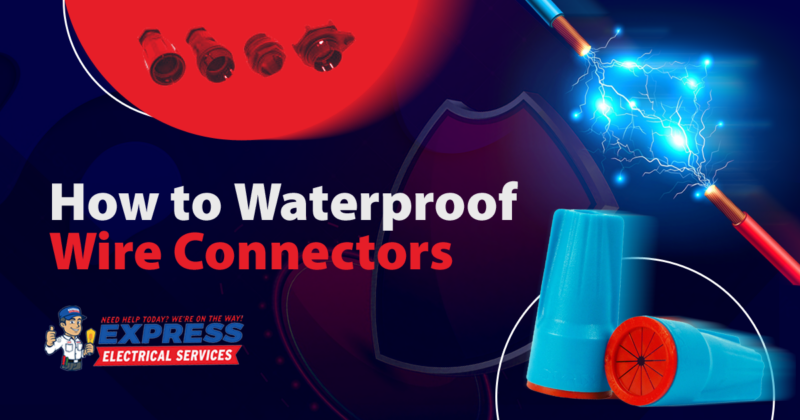 Customers throughout Los Angeles and Southern California rely on Express Electrical Services for wiring and re-wiring help. In addition to having wires with good insulation and that meet the latest standards, it helps to waterproof wire connectors to improve your safety. Whether around your home or on a boat or road vehicle where wires could be exposed to the elements, waterproofing helps prevent corrosion and short circuits.
Fortunately, you don't need a professional electrician to make your wire connectors waterproof. There are supplies you can find in a hardware store or from an automotive or electrical products supplier. First, you want to make sure the power has been turned off and no current is flowing through the connector. Then you can use the following techniques:
Silicone Sealant/Tape
Creating a tight and durable seal, silicone is suited for protecting electrical cable whether outdoors or indoors. It is flexible as well. After waterproofing wire connectors with silicone, you'll still be able to move or rearrange wires later. Resistance to high temperatures is another beneficial property. There are two ways you can apply silicone waterproofing:
Sealant: Depending on the sealant, it may need to be mixed. Turn off the circuit breaker and then clean the housing for the electrical wiring, using a wet rag, so the housing is clean. Use a 7/16 wrench to tighten the connectors and then apply the silicone sealant; apply evenly if it comes in a tube and is inserted into a caulking gun. A sealant that comes in a tub can be applied with a small paintbrush. Let the sealant dry once you are finished.
Self-Fusing Silicone Tape: Hold the opposite end of the wire steady and cut off a length of tape using a razor. Wrap the tape around the exposed conductor. Stretch it as you go (the tape can stretch up to three times its length); the more you do so the better the bond. The tape requires 24 hours to completely fuse, and can be applied over soldered joints, male and female spade connectors, butt connectors, and other connections.
Liquid Electrical Tape
Liquid tape first needs to be mixed. A brush is typically supplied with the product, and should be used to apply the mixture to an exposed joint. Two coats should be applied about 10 minutes apart. Liquid tape will take at least four hours to dry. It is suited for various types of connectors whether they are connected directly, fit onto a stationary connection, or are screwed on.
Adhesive Lined Heat Shrink Tube
Heat shrink tubes come in a range of diameters. Select the appropriate size for the exposed conductor and then cut the required length. The tube should overlap the insulation that is currently on the wire. Warm the heat shrink tube with a heat gun so it will shrink around the connection once it's in place. The adhesive will also have a chance to cool back down and harden up. This solution works for only butt connectors or soldered connections between two ends of wire.
Other Ways to Waterproof Wire Connectors
Other options include grease-filled insulation displacement connectors, which are better suited for low-voltage applications. You can also use adhesive-lined crimp or solder splices. These have an outer sleeve similar to heat shrink, but are transparent. With crimp style splices, you must crimp and then shrink the waterproofing. Solderable ones are secured by inserting the wiring and applying heat (a low-temperature solder is pre-applied); the solder splice is now waterproof.
Contact Express Electrical Services
Our licensed technicians specialize in all types of electrical installation. If you need help with waterproof wire connectors or any type of wiring/electrical repair or maintenance, you can rely on us for high-quality results. We have live operators available 24/7 and offer same-day service. To request assistance or learn more about our capabilities, specials, and financing, call 323-727-7799 today!