Coronavirus: How to Prepare Your Electrical System for Working Remotely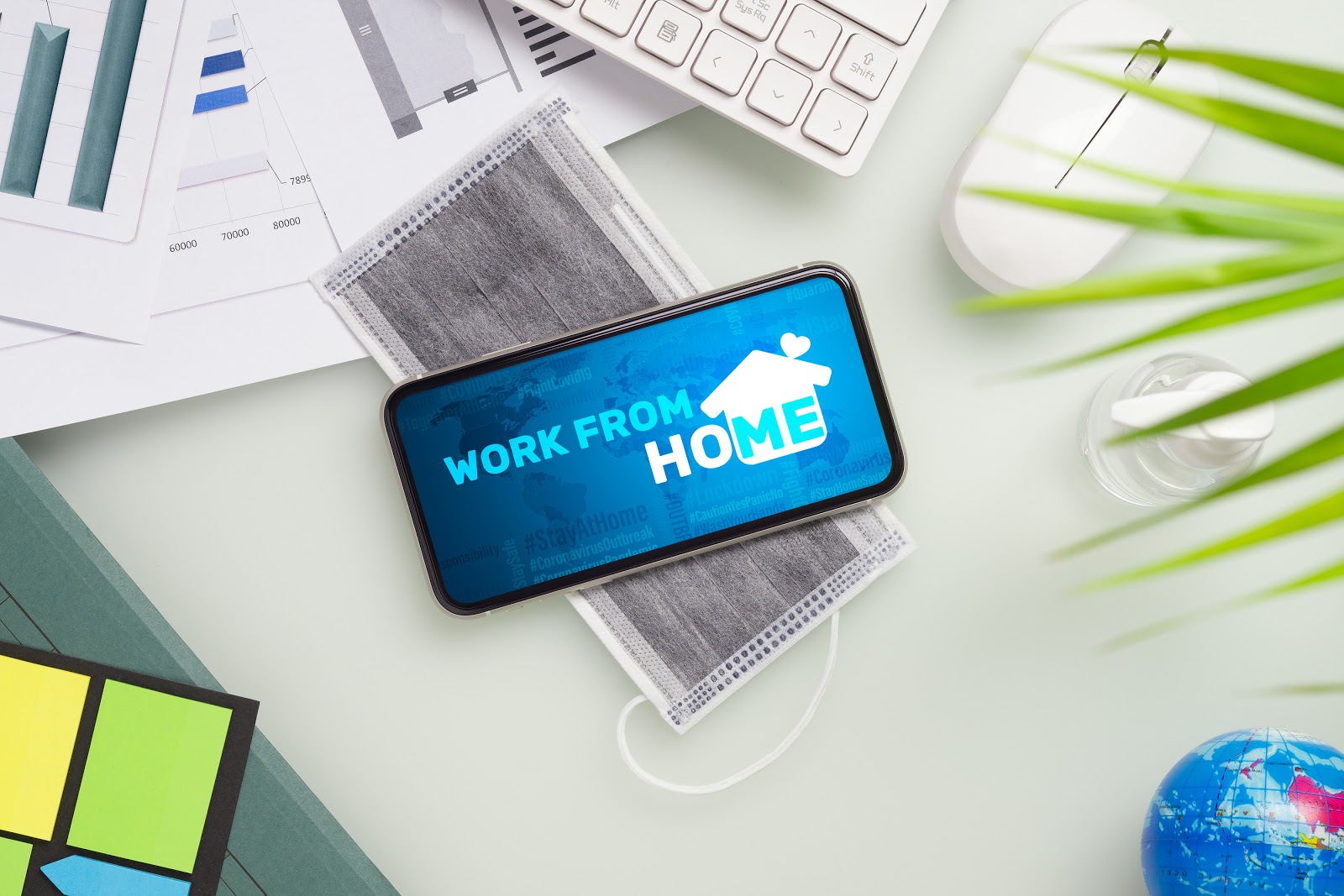 The recent wave of the novel coronavirus has forced most companies and Americans to shift into work-from-home mode. Working remotely is nothing new, but typically it isn't entire businesses having to modify their workflow. 
Working from home has its perks, like wearing pajamas during the day or having the freedom to remain horizontal while you work. But even if you're surrounded by all the creature comforts of home, there are still a few things you'll want to make sure of to protect your devices from blinking out during your workday. 
Make Sure Your Home Has Enough Power 
The average home receives 240 volts of electricity from the utility company, with each outlet supplying 120 volts. Depending on the distance your home is from the power plant or generator, the lower your voltage may be. If you live in a more densely populated urban environment, you're less likely to experience low voltage issues. You'll want to check the integrity of your electrical wiring and circuit breakers to see that they are all functioning properly. Here is a more thorough walk-through guide to understanding if your home has enough power to keep you working hard without interruption. 
Surge Protectors & Power Strips for Your Home Office
Even if your home office consists of your couch and your coffee table, you'll still want to make sure your laptop, monitors and all of your work-worthy electronics are grounded and protected from power surges. Most power strips come equipped with surge protectors. They are made for long term use but should be replaced periodically. Refer to our guide on how to properly use a power strip and what to look for in a surge protector. 
What to Do in a Power Outage
Power outages are extremely disruptive, however inevitable. You should have a power outage plan in place. If you're working from home and the power goes out, that usually means the WiFi temporarily goes out as well. This is a big problem, especially if you're in the middle of a video conference with a client or coworkers, so it is best to be prepared when the unexpected happens. Here are a few things you can do in the event of a power outage. 
Check breaker boxes

Find the source of the power outage 

Check surge protectors and power strips to see they aren't tripped. If they are, make sure to press their reset buttons located on the side of the power strip. 

Unplug appliances,

computer

,

laptops,

and devices 

Have a flashlight close by in case you don't have natural light
Pro Tip: When all else fails, remain calm. All is not lost. You can forge ahead by relying on your laptop's battery for a bit. You can continue to save your work even if you are not online. And if you are fortunate enough to have a hotspot that comes with your cell service, shift to that while the power grid or outage is resolved. 
Avoid Injuries While Working From Home
Safety should always be a top priority. Review our Electrical Safety Guide to avoid any burns or Injuries while working from home. Some general safe practices include:
Don't use an electrical appliance near a water source.

When unplugging appliances or electronics, always pull from the plug, DO NOT yank the cord. 

If you see sockets that look singed, please do not use them until they can be replaced by a professional electrician.

Do not use power cords that appear frayed, worn or severed.

Leave at least three feet between curtains, blankets or clothes and heat sources such as portable heaters or fireplaces.

Call 911 or an electric utility if a power line goes down near your home.
Review Safety Precautions with Your Kids
You're not the only one that will be adjusting to working from home. Your children will also have to acclimate to you being at home around the clock. This includes keeping them educated about electrical safety and what precautions they should take to keep themselves safe. 
Children should not be allowed to play in or around your home office equipment. If you have to section off a corner of the living or dining room, then do so and make it a no-play zone. 

In the evening, if you can, unplug your office equipment and replace the outlet covers or plug safety caps so that young children are kept safe. Use plug-in caps that match the outlet's color, and are not big enough to choke on. 

Be proactive and teach your kids about the importance of electrical safety. This includes

smoke detectors

,

carbon monoxide detectors

, outlets, and what alarms and alerts to treat seriously. 
The Best Lighting for Working From Home 
Lighting is more important than you may think. Having the proper lighting when you work can mean the difference between you getting drowsy by midday, and can even help with eye strain and stress. Here are some things to consider when choosing what part of the house to set up your home office, and what kind of lighting would work best for your needs. 
Natural Light & Location of Desk

– Natural light is the best, hands down. If you are able to position your desk near a window, then run with it. Natural light promotes positive thinking, offers a warm glow throughout the day and is superior to artificial lighting. One thing you'll want to take into consideration, and that is glare. Too much glare can be a nightmare and distract you from the task at hand. Position your desk or work surface where you can get plenty of natural, INDIRECT, sunlight. 

Desk Lamps

– Desk lamps and focused light can be useful for clerical and administrative tasks. An adjustable or articulated desk lamp can put light right where you need it. 

Accent Lighting

– Don't be shy to add some decorative lighting or a few accent lights to make your home workspace your own. This will help improve the character of your home office. Soft, warm lighting is a good choice for decorative lighting. 
Express Electrical Is Here to Keep You Safe
Express Electrical is taking steps to follow CDC guidelines to the letter in regards to COVID-19. We are enacting added safety precautions to ensure our customers and their home environments are left undisturbed. Express Electrical considers our customers as family, and want to give you the peace of mind you deserve in this trying time. The sooner your power is back on, the sooner you can get back to focusing on the more important things in life. 
Our certified Los Angeles electricians are available 24/7 and will respond to any call in 60-90 minutes. With 36 years of experience serving all of Southern California, we offer a quality guarantee on every electrical repair and installation that we complete, allowing you to rest easy knowing your project will be completed in a timely and professional manner.
Express Electrical Services champions businesses and homeowners that want to adopt energy-saving techniques. We offer superior Los Angeles Electrical Services that can help you save electricity and have a more efficient electrical system. We can help you save money and give back to your planet. To find out more, call us today. 323.727.7799
Share This Post!