Where to Put a Carbon Monoxide Detector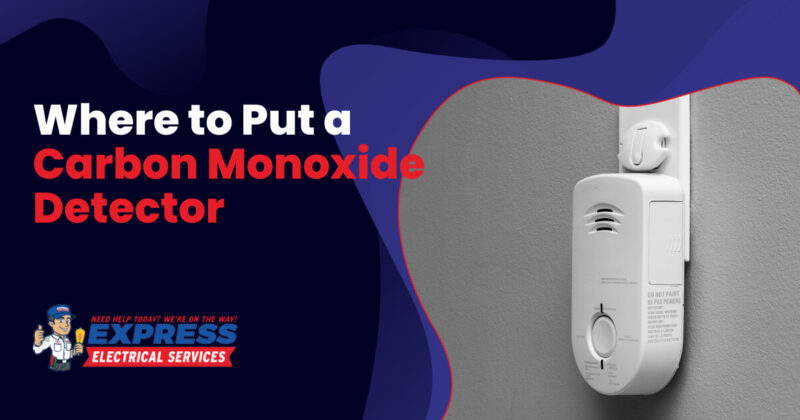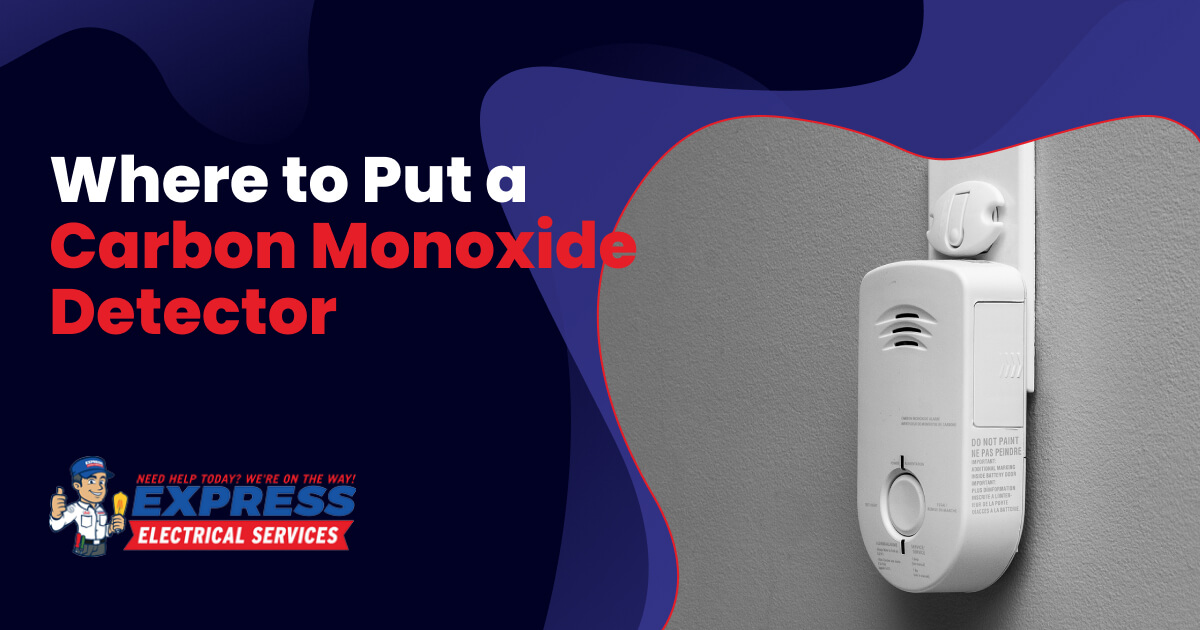 Carbon monoxide (CO), as often advertised, is a colorless, odorless gas that you can't detect with your senses. Yet it can cause serious illness and even death in high concentrations. Sources of CO include combustible gases from furnaces and cars, especially when the combustion process is incomplete. Having a carbon monoxide detector in your home is essential, but where you put it is important as well in keeping you and your family safe. Here, we will discuss exactly where to put a carbon monoxide detector in your home—and where not to.
Where Should Your CO Detector Be?
There should be at least one CO detector on each level of your home. Since many fuel-burning appliances are located on the lowest level, make sure there is an alarm in your basement. Place carbon monoxide detectors near bedrooms as well. The closer the better, as an alarm will be loud enough to wake you up if the presence of CO is detected.
Here are some other tips on placing each carbon monoxide detector:
At least a couple of feet below the ceiling or lower (about five feet up from the floor is considered safe).
At least 15 feet away from heating, cooking, or fuel-burning appliances.
Keep it out of direct sunlight and away from heat-generating appliances.
Don't place it in a bathroom, laundry room, or other humid space.
Mount it out in the open and not near furniture, shelves, or anything that can block airflow to the unit's sensors.
Avoid installation near open windows, dead air spaces, or wherever airflow is a concern.
If you have an attached garage, a CO detector should be installed within 10 feet of the door leading to this space. That's because a common source of carbon monoxide is a running car. It should also be easy to access the detector so you can test it regularly (at least every six months). Most devices last about five years. Nonetheless, replace it whenever the manufacturer recommends doing so.
How to Install a Carbon Monoxide Detector
In addition to where to put a carbon monoxide detector, it's also important to install it properly. Unless the unit connects directly to your electrical system, you can do this yourself. To install the detector:
Drill holes in the wall, using a bit slightly smaller than the supplied wall anchors.
Mark the screw holes on the wall, using the mounting base as a guide.
Drill holes where the markings are, and gently tap in the plastic screw anchors.
Partially secure the supplied screws into the surface.
Line the mounting base up with the installed screws.
Install the batteries and position the CO detector under the screws.
Tighten the screws with a screwdriver and finish mounting the device.
While carbon monoxide detector placement is critical, it does not take the place of completely protecting your home. Any appliance that uses fossil fuel should be checked regularly to avoid CO emissions in your home. Clean your fireplace regularly and make sure it is well-ventilated and that the flue is inspected on a routine basis. Also, never use a generator indoors.
If your carbon monoxide detector alerts you of a leak, head outside immediately and call 911. Allow the authorities and any repair technicians to determine the source of the leak and fix it. They will monitor CO levels and inform you of when it's safe to return to your home.
Call an Electrician for Help
Have an electrician install a carbon monoxide detector, especially if it is hard wired. At Express Electrical Services, we install CO detectors and monitors as part of our series of home safety services. Dual-function smoke/CO alarms are available as well. The hard-wired carbon monoxide detectors we install are much more reliable than battery operated units. For complete installation help, a 60–90-minute response time, and high-quality work anywhere in Southern California, reach out to Express Electrical Services by calling 323-727-7799 today.