Spring Electrical Maintenance Checklist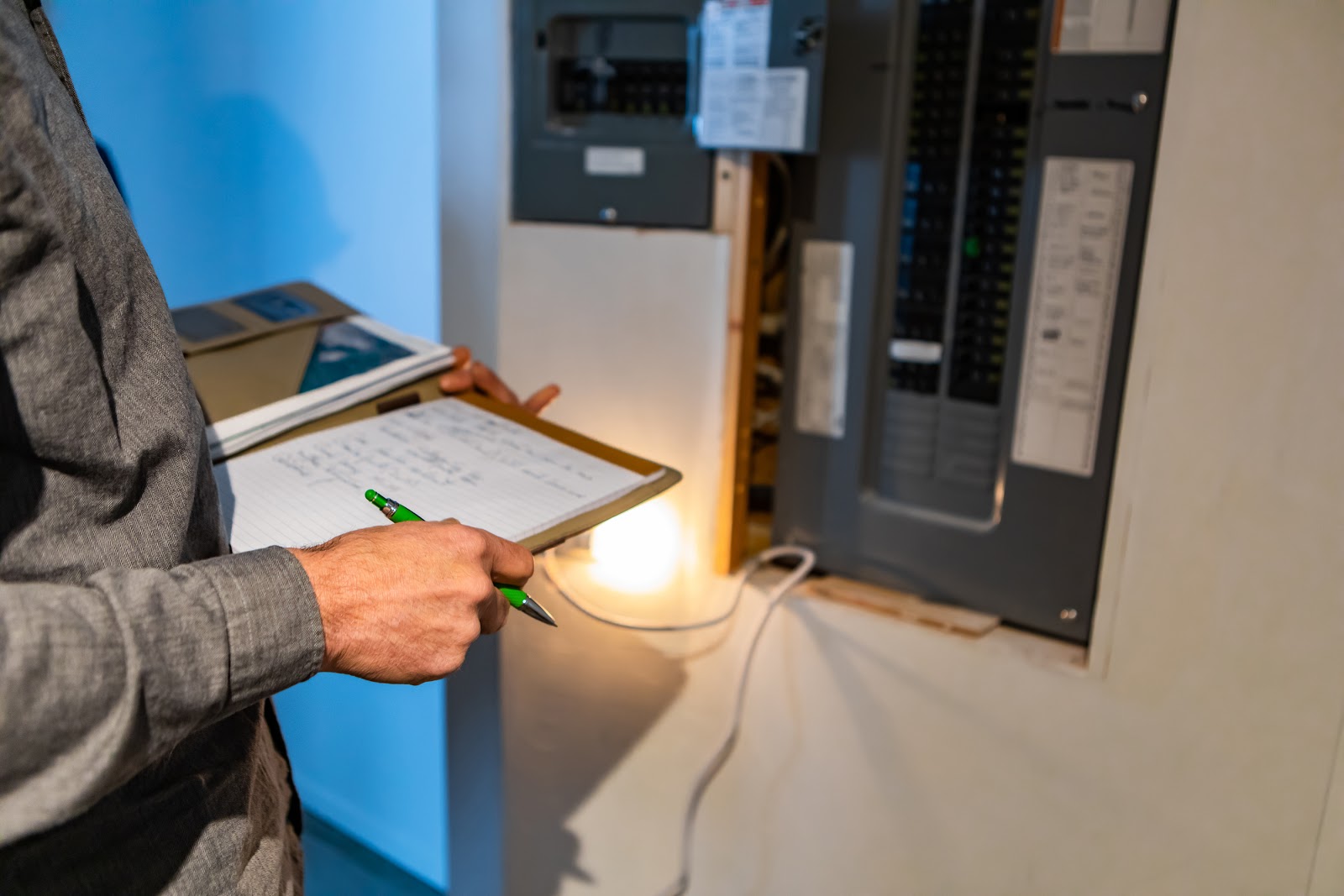 Your home's electrical system is an extremely vital component to any home and can become a fire hazard if it isn't routinely maintained and cared for. While a thorough electrical inspection should be done by a professional electrician, there are things that you as a homeowner can do to ensure that your electrical system is in good health and ready for the summer ahead. We've taken the liberty of compiling the ultimate Spring electrical maintenance checklist so you can rest easy knowing your family and home is safe for the remainder of the year. 
The Ultimate Spring Electrical Maintenance Checklist
According to the National Fire Prevention Association (NFPA), between 2012-2016 local fire departments recorded an average of 35,000 house fires that were caused by faulty electrical work and lighting equipment. One of the best ways to protect your family and your investment is to go down an electrical maintenance checklist to make sure your home's electrical health is in tip-top shape. 
Change Batteries in Smoke Detectors & Test Carbon Monoxide Detector –

We put this one at the top of the list because most homeowners understand the importance of checking the batteries in their

smoke detectors

and

carbon monoxide detectors

. First, test both the smoke and carbon monoxide detector by finding the test button on the front or side of each unit. If the alarm doesn't sound, you may need to replace the

batteries

.

Smoke detectors

should be tested every month, since they can be the difference between life and death.

Carbon monoxide detectors

require less maintenance but should be replaced every five years. If you're not especially good at keeping track of time, it may be wise to use a calendar to set a reminder. 

Inspect Electrical Cords, Outlets & Sockets –

Check

outlets

and unplug

extension cords

and appliances when not in use. If you notice outlets that are discolored or singed on the outside, this may be a sign that your wiring is old or faulty. Frayed or

old wiring

can lead to an electrical fire if left unrepaired. Additionally, if your outlets are outdated it could be cause for concern. You'll need to replace old outlets with

GFCI outlets

to eliminate the risk of electrical shock and prevent tipping your breakers. For situations that involve replacing old outlets and repairing

faulty wiring

it is best you contact a professional

electrician

to inspect the outlet and repair it accordingly.

Check Appliances –

All appliances should be plugged into a

GFCI outlet

for added grounding and

surge protection

. This is especially the case with refrigerators, washer and dryers, and wall unit air conditioners. Make sure all appliance cords are in good condition and aren't frayed. Any frayed cord can be a fire hazard and should be fixed immediately.

Clean Air Vents & Filters –

Whether you have central heat and air, or you have stand-alone heating and A/C wall units, you'll want to make sure they are cleared of any dust and debris. This means checking their filters. Things like pollen, dust, dirt, allergens can accumulate through the winter months. For washable filters, clean them accordingly. For disposable filters, find out what size and type of filter you need and order a replacement. Another important thing to do is check to see that all indoor and outdoor vents are free of obstructions.  

Survey the Exterior of Your Home – 

The exterior of your home is just as important as in the interior. Check to see that all

outdoor outlet covers

are able to close properly and also inspect the

outdoor outlets

to see that they are in good shape. See that all outdoor lighting hasn't been damaged due to winter weather and survey your property for tools or yard equipment that may be left out or still plugged in. Make sure that trees are trimmed back and not entangled with the main electrical wires that go from your home to the street. If a branch does manage to break off and sever any of the outside electrical wires, DO NOT approach a live wire on your own. Immediately call your power company to send a crew out. 

Prepare Your Home for Power Outages & Surges –

With summer fastly approaching and temperatures likely on the rise, it will mean more Americans running their air conditioning units around the clock. When the electrical grid is overrun and pushed beyond its limits,

power outages

and

surges

can occur. It is important that you have some added safety measures in place in the event of a power outage. Having your home outfitted with

whole house surge protection

can help protect your home if the electrical grid experiences a jolt or your

appliances

are conflicting with one another during peak hours. Having an emergency kit with flashlights, water and possibly a hand-crank charging station for your smartphone is always a good idea. Lastly, generators are an excellent idea if you are trying to avoid outages altogether. A

generator

can power your house through storms,

power surges

, and unforeseen disasters. 

Schedule an Energy Audit –

An

energy audit

is helpful because it allows homeowners to see how they can make improvements to their electrical system, conserve energy and save money on their

utility

bill. Little things like adjusting your water heater temperature by just a few degrees or installing a programmable thermostat can save you a substantial amount of money throughout the year. 
Who to Call for Professional Electrical Inspections Los Angeles
Ignoring your electrical system can prove dangerous and put your family and home in harm's way. You should always conduct routine electrical maintenance on your own, but when it comes time to get your electrical system inspected, you can trust the professionals at Express Electrical. 
Our certified electricians are available 24/7 and will respond to any call in 60-90 minutes. With 36 years of experience serving all of Southern California, we offer a quality guarantee on every electrical repair and installation that we complete, allowing you to rest easy knowing your project will be completed in a timely and professional manner.
Express Electrical Services champions businesses and homeowners that want to adopt energy-saving techniques. We offer superior Los Angeles Electrical Services that can help you save electricity and have a more efficient electrical system. We can help you save money and give back to your planet. To find out more, call us today. (323) 727-7799
Share This Post!